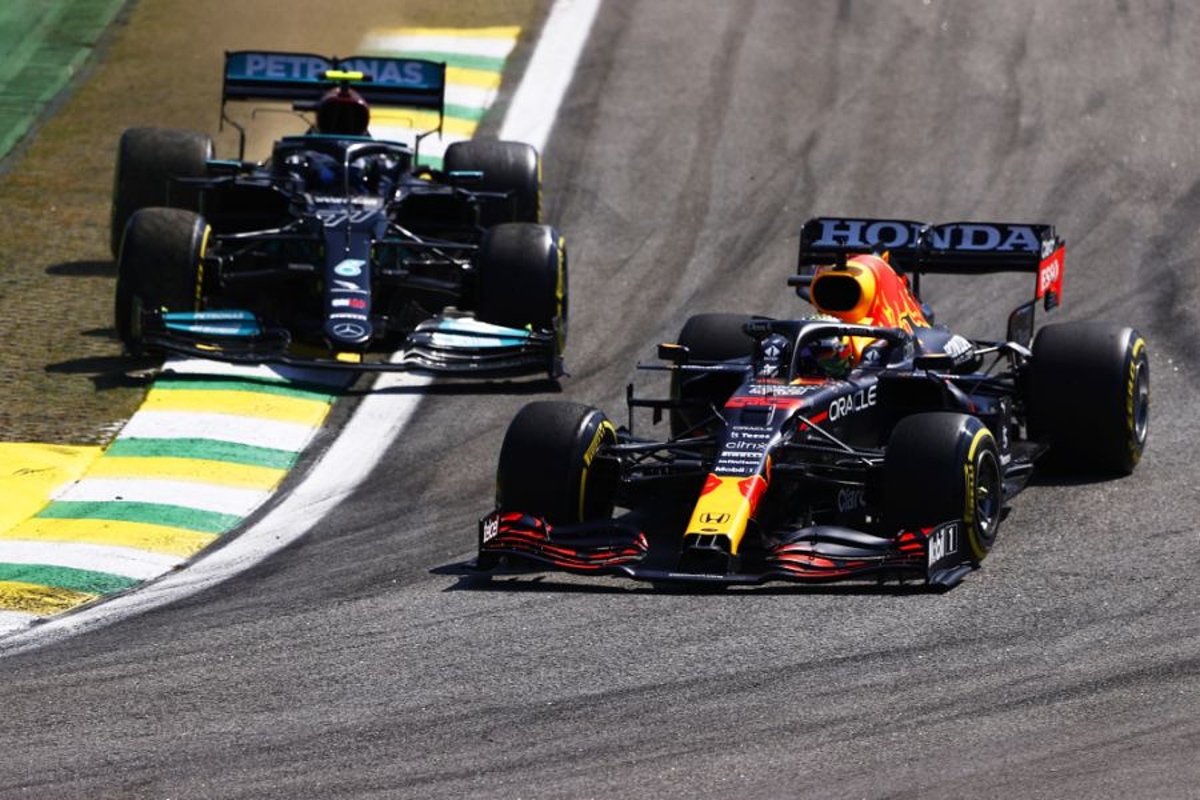 Bottas explains "nightmare" start to São Paulo GP
Bottas explains "nightmare" start to São Paulo GP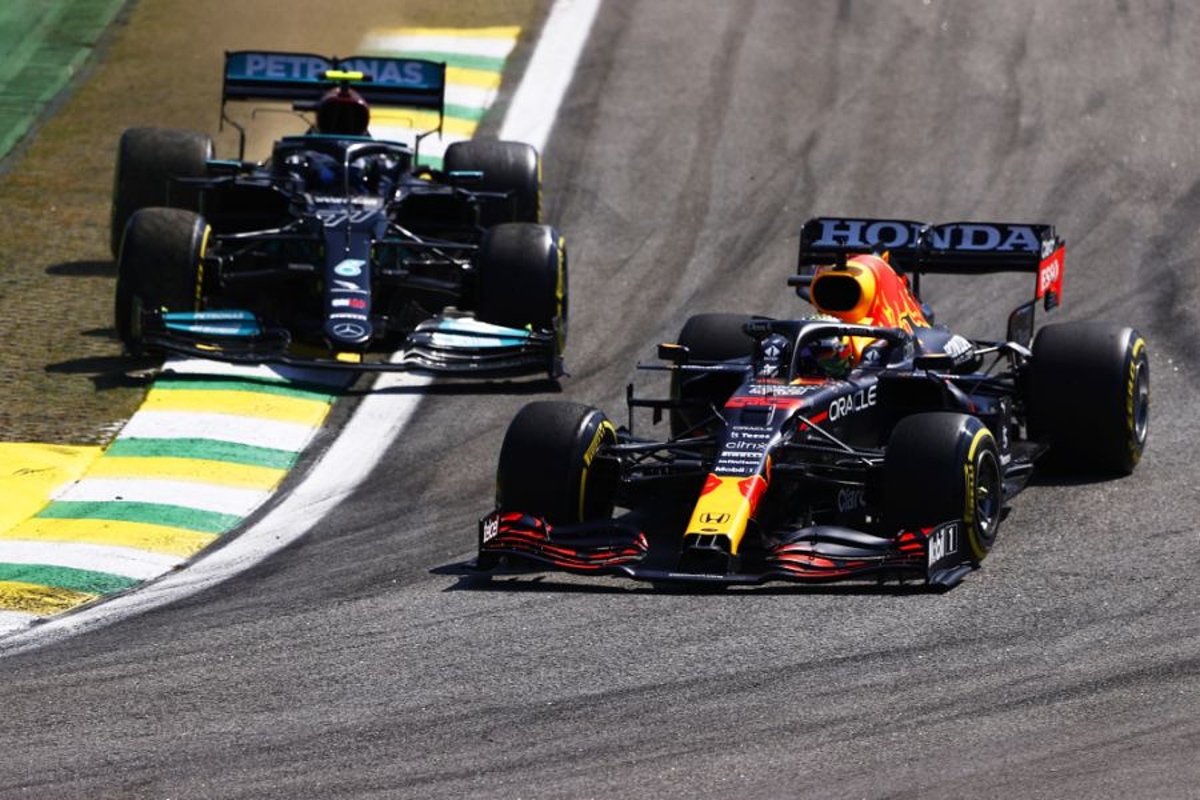 Valtteri Bottas has described how a "clutch-slip" contributed to a "nightmare" start at the São Paulo Grand Prix.
The Finn started on pole after overcoming Red Bull's Max Verstappen into the first corner in the sprint at Interlagos but got away slowly and was jumped by the Dutchman during the grand prix.
Verstappen pushed the Mercedes wide, compromising Bottas who was then overtaken by the second Red Bull of Sergio Perez into turn four.
Bottas eventually went back ahead of Perez when taking advantage of a virtual safety car to make a pit stop and rejoin ahead of the Mexican, finishing third to help Mercedes extend its lead in the constructors' standings.
Assessing the first lap, however, Bottas explained: "I think Max had a really good start, I think mine was, let's say, average.
"I was hoping that would be enough to maintain the lead, but he was ahead of me going into turn 1.
"My issue was a bit of clutch-slip, a bit too much, like the grip was good but just didn't drive out really good, so we'll have a look and then yeah, into turn 1, I tried to brake as late as I could.
"We were side-by-side, and I was off the track at some point but, like I said, he was ahead, so not so much to do.
"Then, obviously getting a bad exit from turn 3, defending Checo into turn 4, he was on the outside, I was inside and yeah, went a bit wide and he got me, so for me lap one was a bit of a nightmare because, like this morning, one person after another kept telling me what to do in the first lap and how important it is and for me it was like… it was terrible."
Team-mate Lewis Hamilton took a stunning victory despite being disqualified from qualifying and having taken a five-place grid drop for an ICE change.
Bottas added: "I kept pushing and I have to say it's so good seeing Lewis winning this race from where we started - like I feel Lewis was in his own league today and this weekend, so it was an incredible job.
"But obviously I didn't give up, kept pushing, and still managed to get to the podium. It means we get more points than Red Bull and that's something."