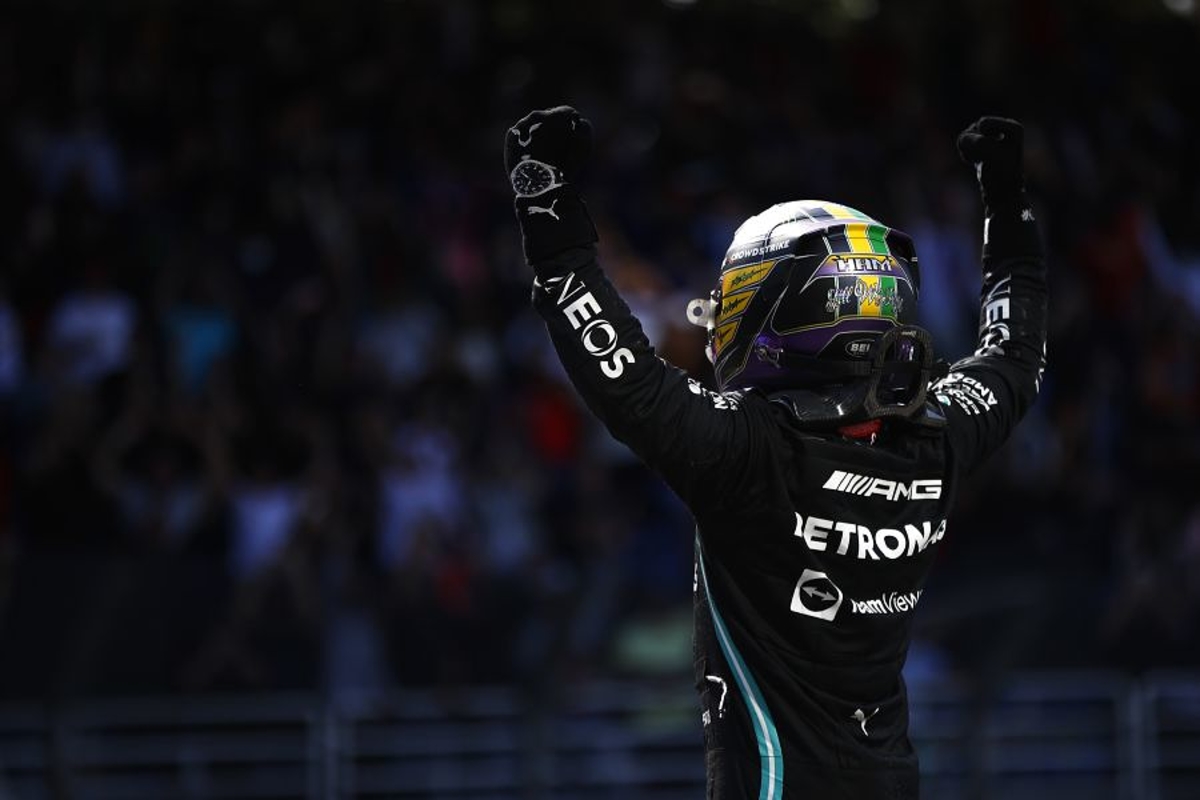 Mercedes reveal "hundreds of thousands" of simulations led to Hamilton win
Mercedes reveal "hundreds of thousands" of simulations led to Hamilton win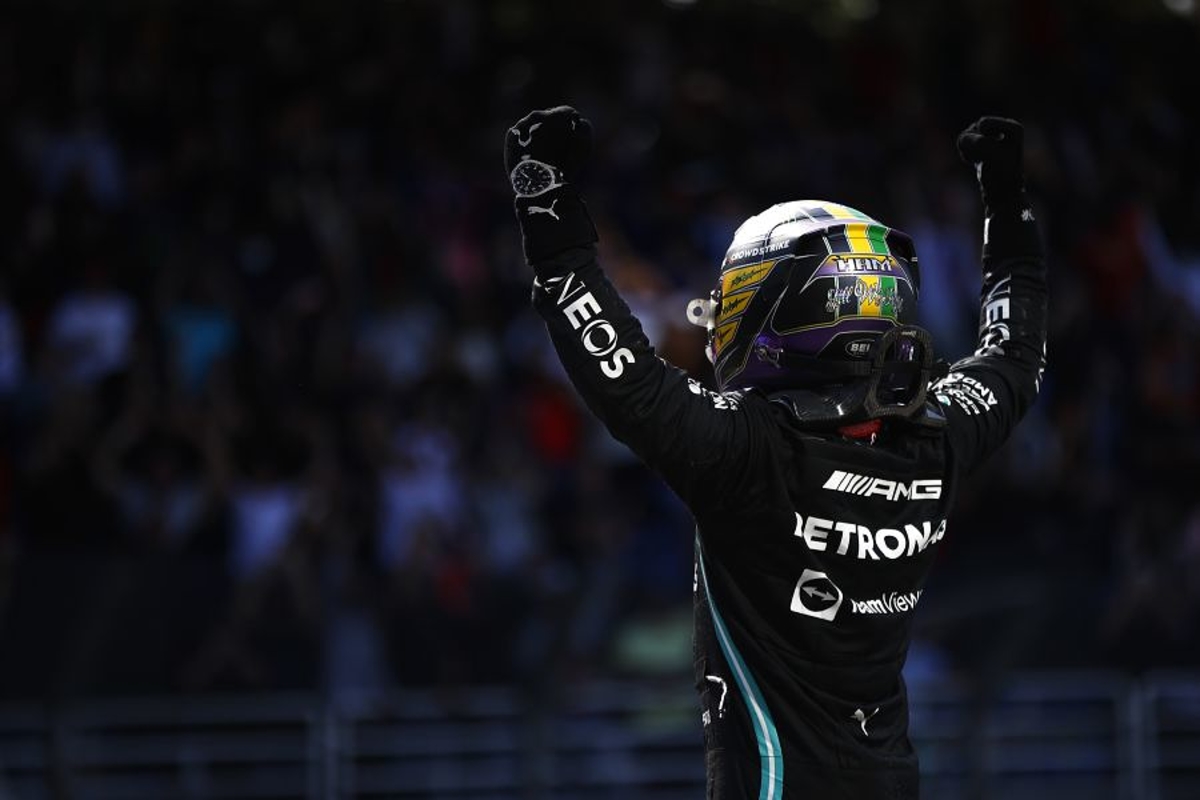 Mercedes trackside engineering director Andrew Shovlin has revealed Lewis Hamilton's astonishing São Paulo Grand Prix victory came after the F1 team performed "hundreds of thousands" of simulations.
Taking 25 points from Interlagos seemed unlikely ahead of Saturday's sprint after Hamilton was disqualified from qualifying - in which he had set the fastest time - for a DRS infringement.
That resulted in Hamilton lining up 20th for the 24-lap event only to rise to fifth by its end following which a five-place penalty for an engine change was brought into play for the grand prix.
Despite starting 10th, Hamilton was up to third by lap five and went on to win in commanding fashion after a stunning battle with championship rival Max Verstappen.
Asked if the team were confident that a race win was on the cards, Shovlin replied: "We do a lot of simulations..."
Interrupted to be asked how many simulations were performed, he added: "It is in the hundreds of thousands or more.
"I mean prior to that, we weren't particularly happy with the ruling on the rear wing but we did have a question of 'Do we fight this? Do we try and appeal it? Are we going to race under appeal?'
"But it was pretty evident from the runs that we had seen on Friday, from where we had been able to qualify, that we actually had a good car and we had a lot of opportunities to recover that.
"It was a relatively short conversation, not that we had long to make that conversation but a relatively short conversation where we just decided to get on with it and try and take the penalty and see what we could do to minimise the impact of it."
Mercedes win hopes boosted by Hamilton sprint race performance
Hamilton's performance in the sprint was highlighted by the fact that virtually every position made up was down to an overtake and not due to any misfortune for any of his competitors.
Hailing the drive, Shovlin added: "Probably the thing that really set our hopes of having a minimum of a podium and a possible win was just the performance in the sprint race because, in that, we saw Lewis could attack practically anyone out there.
"We saw that we had a good pace advantage but as I said, importantly we could sit behind a car, do a good turn 12, we had good traction and those are the ingredients you need to overtake here.
"The only unknown was, would that strong pace in the sprint race in cool conditions - around a 30-degree track - carry into a 50-degree track on Sunday.
"We were hopeful, but you don't know whether that is going to be the case so it was encouraging when you saw that we were strong come race day."