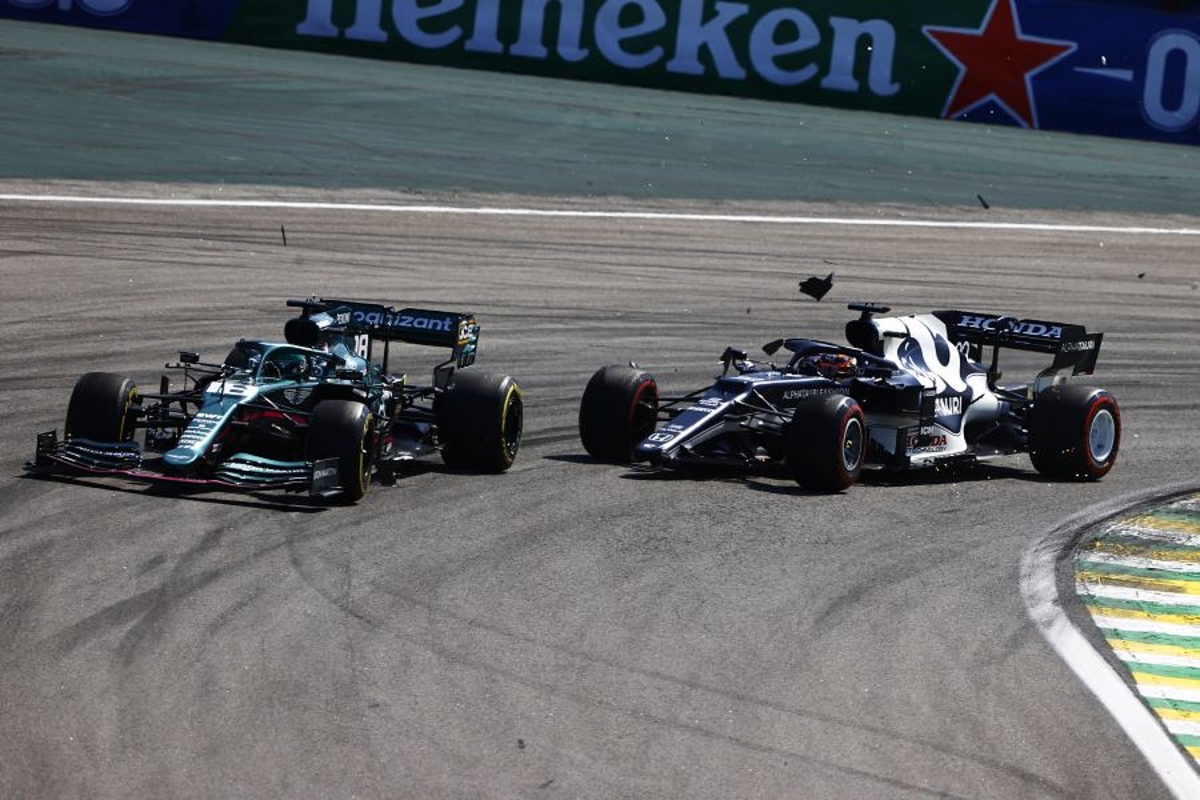 Stroll vents fury at "super desperate" Tsunoda who slates "ridiculous" penalty
Stroll vents fury at "super desperate" Tsunoda who slates "ridiculous" penalty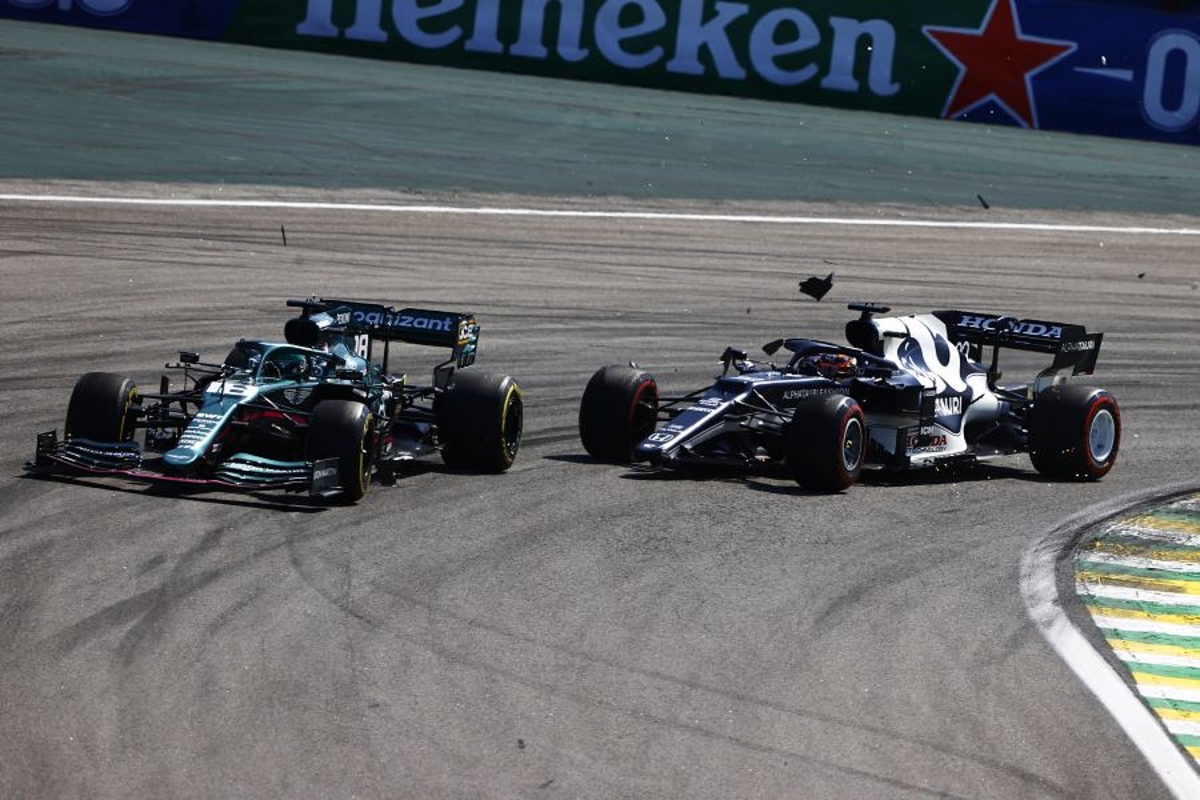 Lance Stroll has labelled Yuki Tsunoda as "super desperate" after retiring from the São Paulo Grand Prix through damage caused by a collision with the AlphaTauri driver.
Tsunoda was the only driver to start on the soft tyres at Interlagos in an attempt to advance through the field but when making a move on Canadian Stroll, the Japanese rookie drove into the side of the Aston Martin at turn one.
Berating Tsunoda, who is under pressure after struggling for form in his debut season in F1, Stroll said his damage was "just getting worse".
He added: "I think it started off at 25 points [of downforce lost] and then it was 45 points so pieces were just falling off the car and we were going backwards.
"Yuki started on softs, he has got a really quick car so in the first couple of laps, he was going to be super quick.
"But he was off the pace and was super desperate to make a move. It was just too far back, I don't know what he was doing.
"I guess he is just desperate and just way too optimistic."
Tsunoda unhappy with "ridiculous" penalty
Tsunoda was given a 10-second penalty for his part in the incident and eventually finished 15th but was left unhappy with the decision made by the race stewards.
The Red Bull junior instead launched an offensive on Stroll, suggesting the 23-year-old failed to pay attention to his surroundings.
"Everything was ruined with the collision with Lance," said Tsunoda. "He was just not looking at all in the mirror. Definitely just drove a normal line.
"It was a risky move but still, I didn't have any lock-up in the first bit and then I had a bit of a lock-up because I realised he was not looking at all.
"It was a shame but that move was there, it was fine. It is a shame but we will be back stronger next week."
On being penalised, he fumed: "A 10-second penalty is absolutely... I mean, five seconds is still harsh but okay, 10 seconds is really ridiculous.
"It is what it is and I have to improve next time."