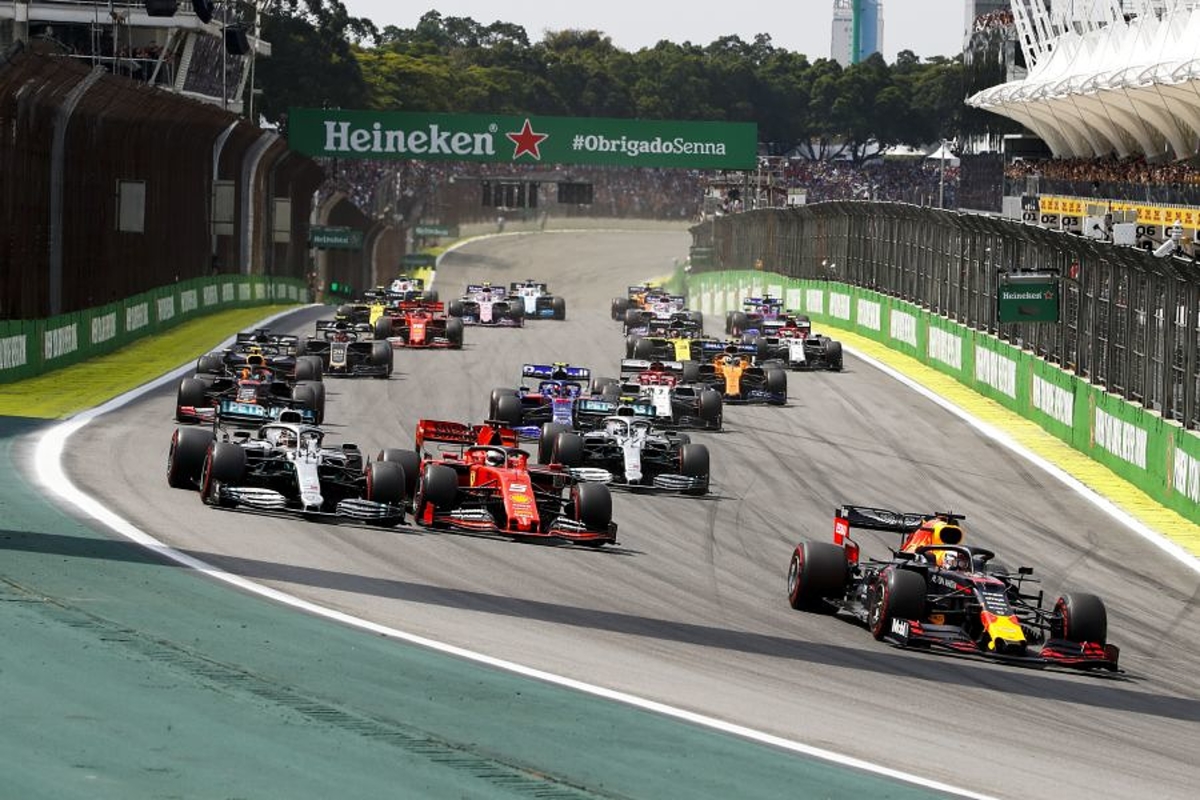 Verstappen begins final 'sprint' to the F1 title - What to expect at the São Paulo GP
Verstappen begins final 'sprint' to the F1 title - What to expect at the São Paulo GP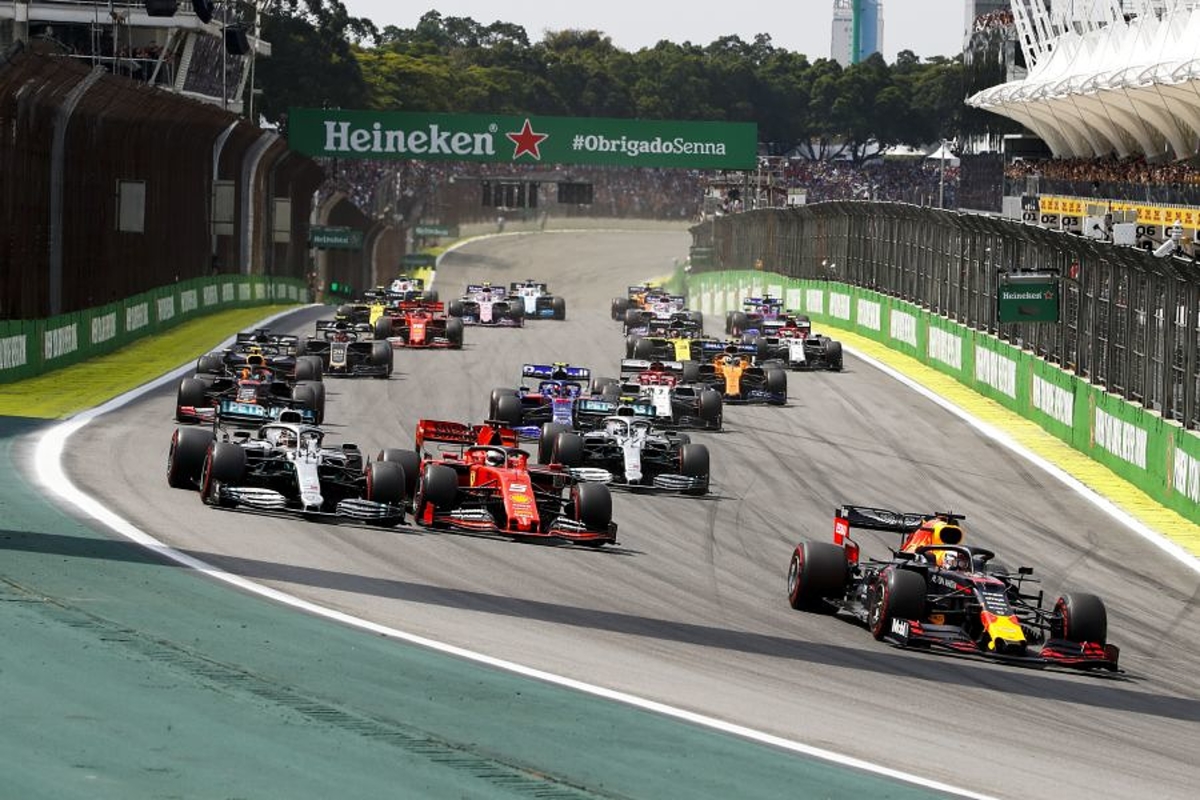 F1 heads to Brazil for the São Paulo Grand Prix with Lewis Hamilton in need of a strong result to stop himself from falling further adrift in the race for the title.
After no races were held in the Americas last year due to the pandemic, Brazil marks the last of a run of three grands prix after recent events in Mexico City and the United States.
After being victorious on both occasions, a clean sweep from Max Verstappen would go a long way to deciding the outcome of the drivers' championship.
This weekend, the sport will also complete its third and final trial of the sprint format, so without further ado, it's time to look at what you can expect from the São Paulo GP.
Verstappen to tighten his grip
Interlagos is a track widely expected to favour Red Bull over Mercedes. Although the margin is not expected to be as great as in Mexico, it is a fact both teams are acutely aware of.
Heading into the weekend, Verstappen holds a 19-point advantage. With 29 on offer, the event has the potential to be championship defining, with a worst-case scenario for Mercedes driver Hamilton seeing him go into the final trio of races 48 adrift.
Should the pair finish one-two, with Verstappen the victor, the gap would still likely extend to beyond a race victory, pending the outcome of the sprint - more on that in a moment.
To say this is a must-win race for Hamilton would be overselling it slightly, but not much.
Hamilton-Verstappen third time lucky?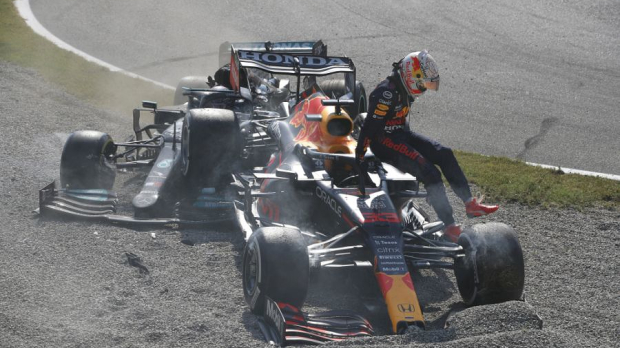 The first two trials of the 'sprint' were completed at Silverstone and Monza and at both weekends, Hamilton and Verstappen collided.
Yes, Hamilton went on to win the British Grand Prix, but in Italy, they took one another out, an incident that remains Hamilton's only DNF of the year.
On the tight and twisty Interlagos layout, you cannot rule out a third collision.
Sprint trial comes to a close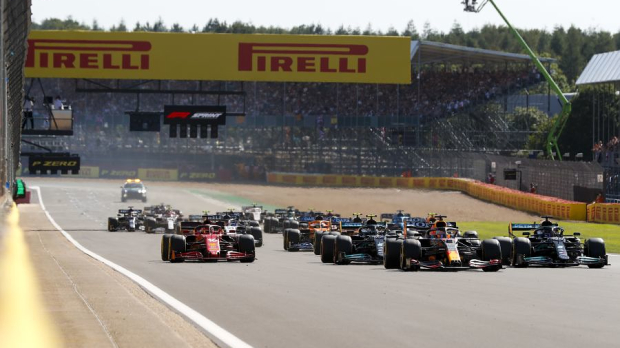 Opinions on the sprint remain divided across social media, with 'traditional' fans largely against the format, while newer fans, possibly driven towards the sport by Netflix docu-series Drive to Survive, are keener.
Although acknowledging the split opinions, F1 has already announced six sprint events will take place in 2022 despite maintaining across the first two trials it would not make any decisions until all three trials had been completed.
After the initial buzz faded on the first event, the Monza race left much to be desired.
Yes, race promoters are all clamouring to host a sprint but is it because they know larger audiences, and with it increased revenues, are guaranteed than because the product is better?
Mercedes engine penalties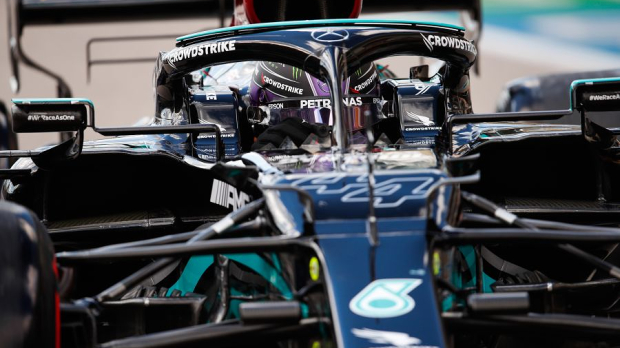 Those familiar with this series may recognise this heading from the Mexico City edition. In fact, even the image remains the same!
Mercedes is confident it is on top of its recent power unit issues but after a testing race at high altitude in Mexico, there will likely be a lot of stressed PUs.
Hamilton has taken just one extra internal combustion engine [ICE] this year but no ancillary parts whereas, on the other side of the garage, Valtteri Bottas is on his sixth ICE, while a host of extras have also been taken.
An engine penalty for Hamilton would likely put him out of the race for the win this weekend BUT it would be far less damaging than suffering a failure and taking a penalty at a later date.
This weekend has very much a last-chance-saloon vibe about it.
F1 to deliver the unexpected
There is something about Interlagos that sparks chaos, with the popular track almost always providing a thrilling race.
In 2019, Pierre Gasly finished second and, after a post-race penalty for Hamilton, Carlos Sainz ended McLaren's podium drought that had lasted since 2014.
Jenson Button, Sebastian Vettel, Fernando Alonso, Kimi Raikkonen and Hamilton have all achieved championship success in Brazil with many achievements coming in the most dramatic of circumstances. Who can forget the 'Is that Glock?' moment of 2008?
The championship cannot be concluded this weekend, but all signs point to this being a defining weekend in both the drivers' and constructors' battles.