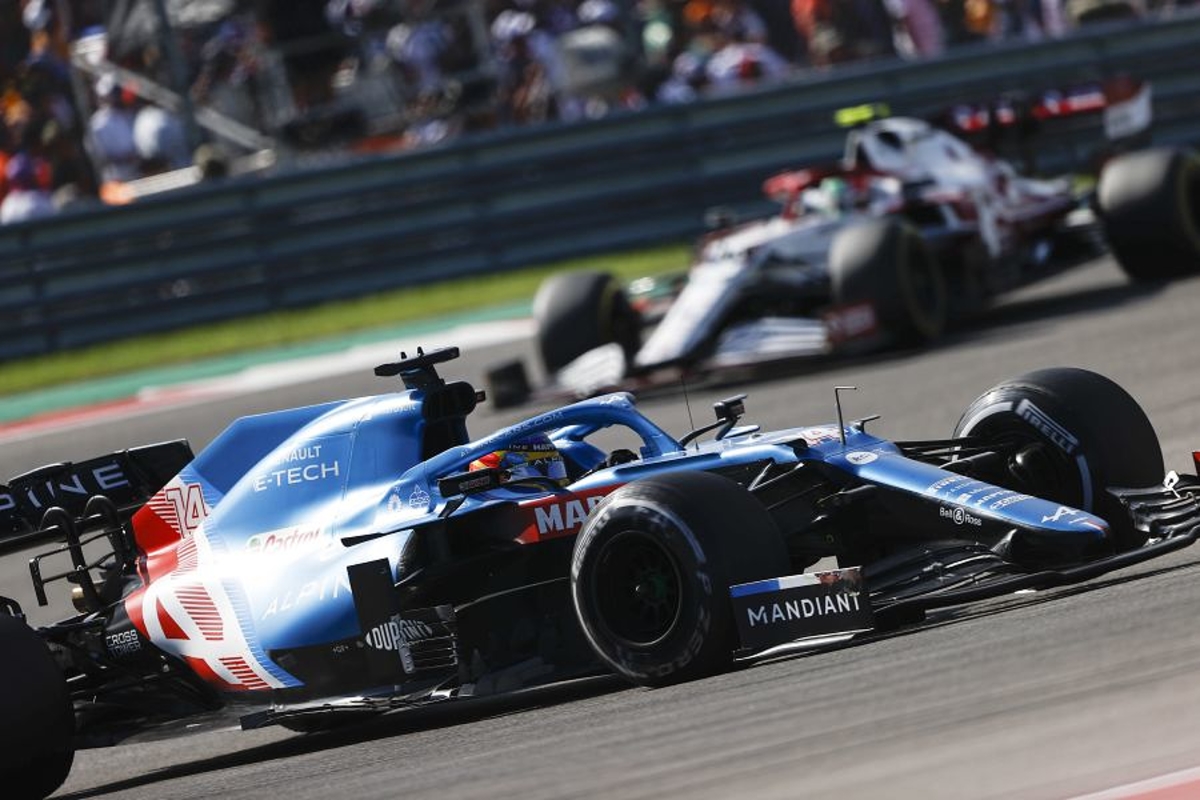 Alonso seeks answers after Alpine double-DNF
Alonso seeks answers after Alpine double-DNF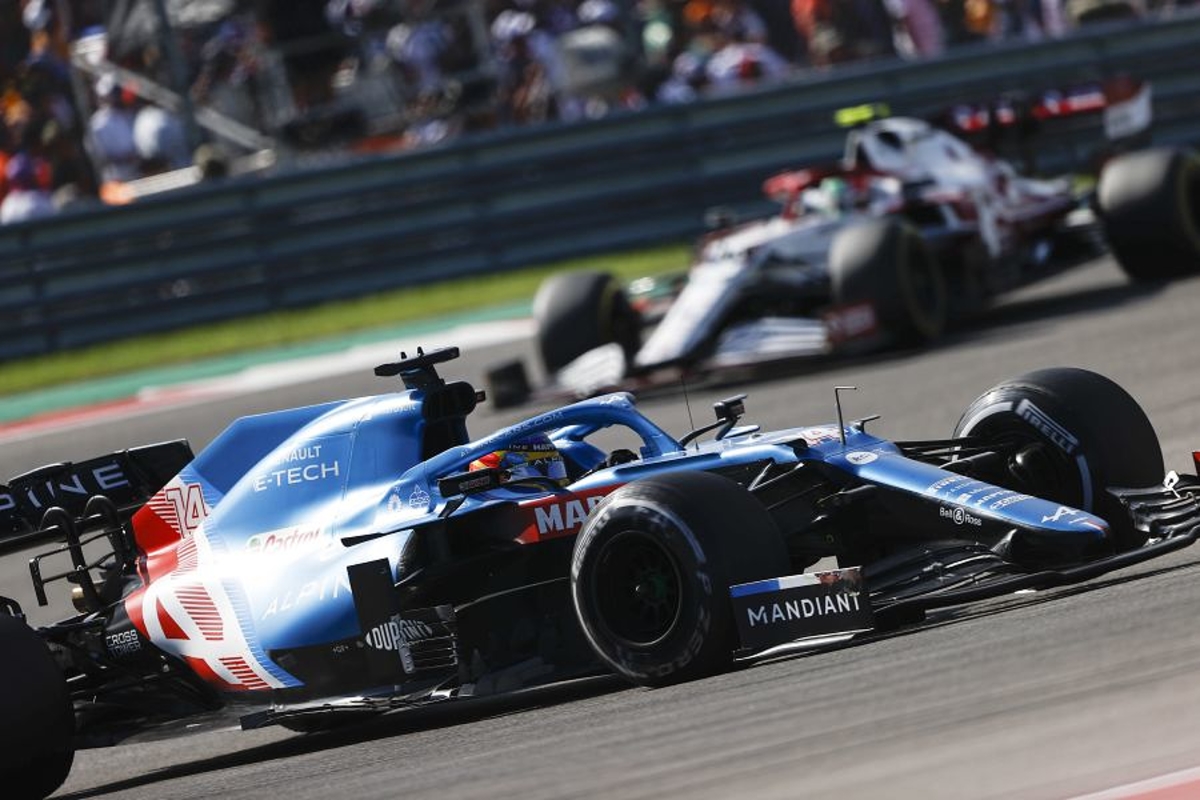 Fernando Alonso hopes Alpine can "find some answers" after struggling for pace at the United States Grand Prix.
Alpine ended a 15-race points scoring streak at the Circuit of the Americas with its first double DNF of the season.
The team's only previous non-scoring event came in the season-opening Bahrain GP.
Although Alonso started at the back in the US due to a power unit change and saw positives in the team's race pace, the Spaniard was frustrated by a lack of pace across the weekend as a whole.
"As I have said before, I think in the race the car was much better," said Alonso. "I felt more competitive.
"Definitely, I was faster than Alfa Romeo, Aston Martin, even Tsunoda, so in free practice, we were not as quick as we were on Sunday.
"Hopefully we can still find some answers."
Alonso retired on lap 49 with a rear wing problem just nine laps after team-mate Esteban Ocon had been pulled into the garage with an issue at the rear of the car.
Had problems not struck, however, Alonso is confident he could have extended the team's points run.
"It was for sure fun to start at the back and try to recover places racing hard," he added.
"I think we were on target. We were close to P10 at the end. Obviously, with Kimi's spin we could have made P10 and arguably P9.
"So starting at the back I think it was a good effort from everyone."