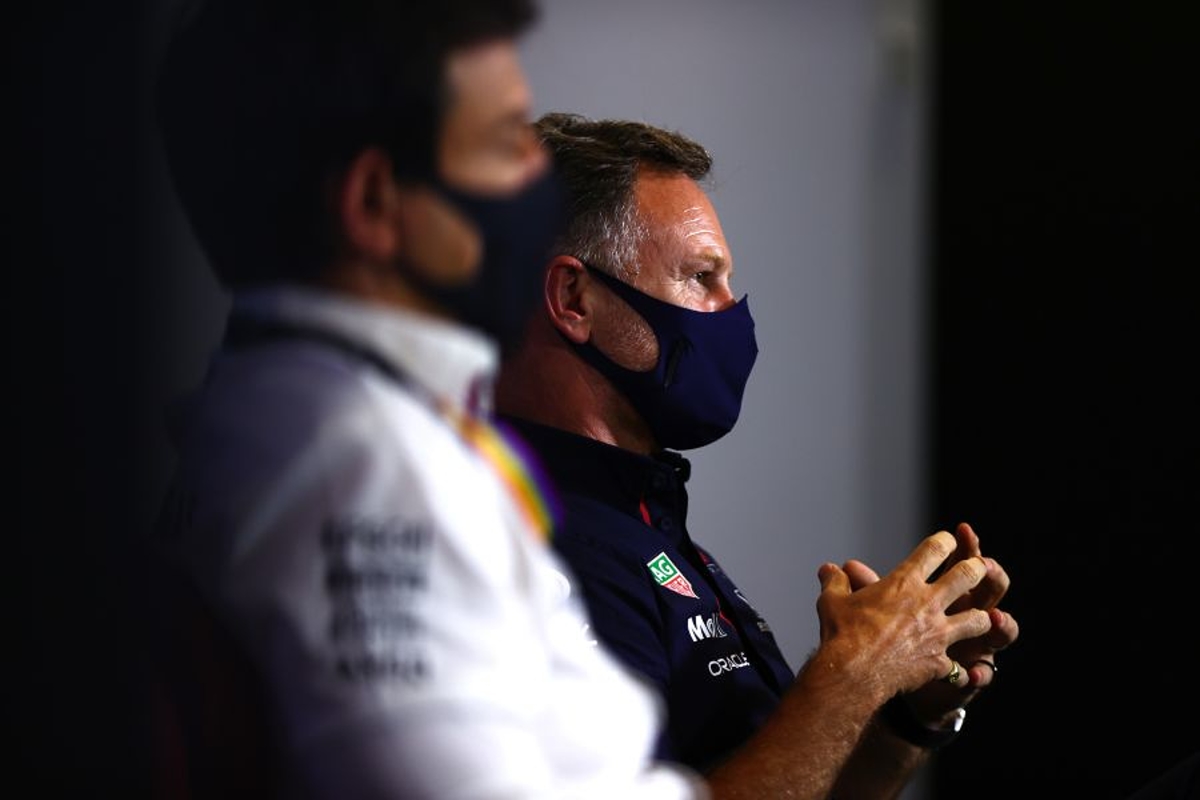 Horner suggests Mercedes trading reliability for performance
Horner suggests Mercedes trading reliability for performance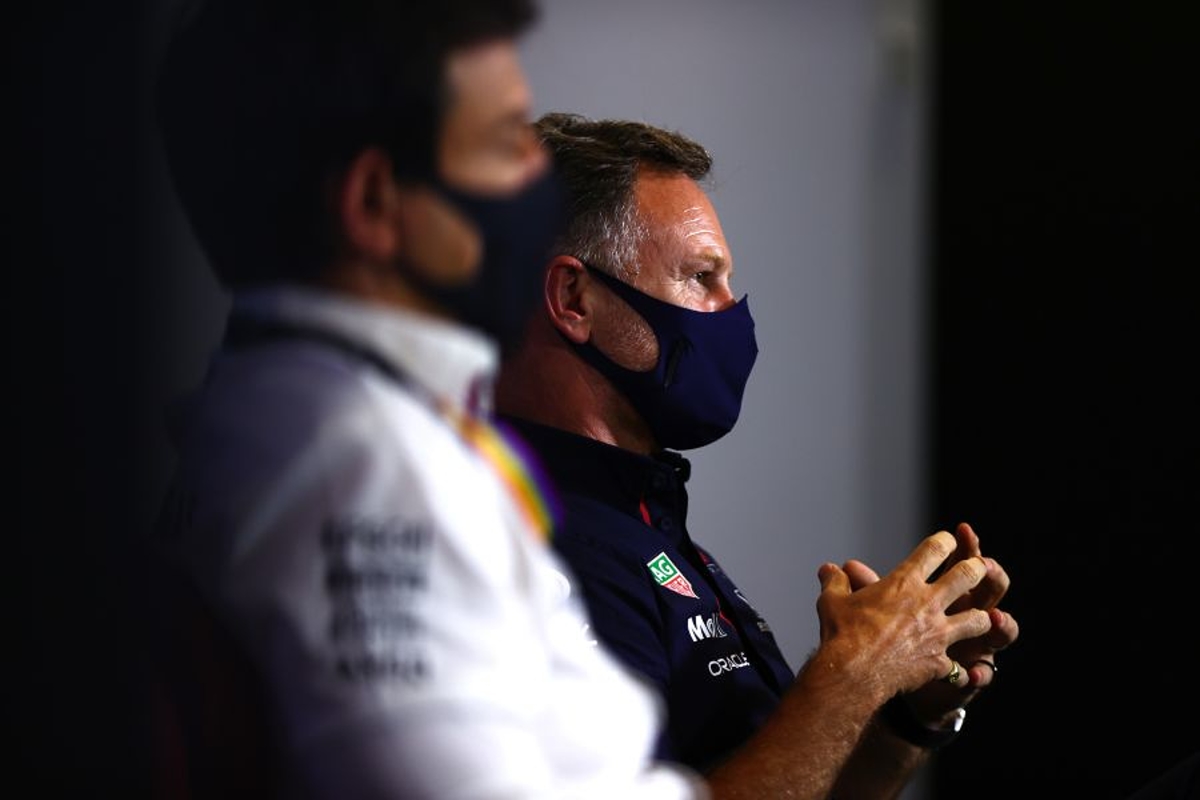 Christian Horner has suggested Mercedes is trading reliability for performance after Red Bull's title rivals sudden upturn of form in recent races.
Ahead of the British Grand Prix, Red Bull had taken five race victories in a row with Mercedes often looking distant to its rival team.
The championship has turned on its head since the summer break with Mercedes overhauling Red Bull's advantage to lead the standings into the final six races, with Valtteri Bottas taking a commanding victory in the Turkish Grand Prix.
"I think their straight-line speed has taken a significant step recently and whereas we could match them with smaller wings, now we can't get near," Horner told Sky Sports F1 when asked where Mercedes had improved.
"We saw that particularly at this circuit where Lewis, in particular, had a significant straight-line advantage with a bigger rear wing on the car.
"We have got to maximise our package as best we can and as I say, surprising they appear to have made the step they have with the power unit."
The improved performance seems to have come with the caveat that reliability is now poorer, with three engine penalties taken by Mercedes in three races.
Asked for his thoughts on Toto Wolff suggesting there were strange noises in the Mercedes power unit, Horner said: "You can see across all of their teams they have clearly got some reliability issues that they are managing which is unusual for Mercedes but the performance is still incredibly impressive.
"Whether one comes at the expense of the other I don't know but here it has been highlighted, if you look at the speed deltas on the back straight at some points it was 15-20km/h which is more than if there had been DRS."