Lewis Hamilton added yet another string to his bow with his 100th F1 grand prix victory at the Sochi Autodrom last weekend.
The Mercedes driver became the first to reach the milestone with a comeback drive after falling to as low as seventh at one stage in the Russian Grand Prix.
The feat has, of course, reignited the debate of whether the Briton is the greatest F1 driver of all time. Here is why he is - or isn't - on a pedestal above the other greats.
Hamilton the statistical great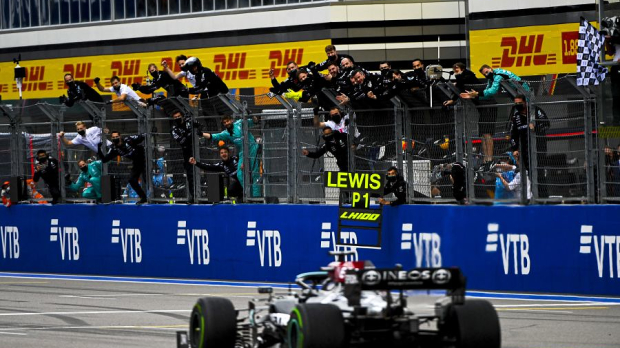 There is no doubting that if you look purely at statistics, Lewis Hamilton is in a class of one.
One hundred race victories are nine more than Michael Schumacher; 176 podiums are 21 more than the great German.
Hamilton has 101 pole positions and 4024.5 career points, both greater numbers than anybody else has achieved - the points tally providing an average of just over 14 per race. It means from 281 starts, Hamilton's average finish is between third and fourth.
The final frontier to overhaul is fastest laps, although that will be more difficult given the strategical emphasis on the bonus point now handed out as people lower down the order bolt on a set of softs.
Stats and facts are what most arguments are based on and looking at those for Hamilton, it is difficult to disprove his superiority.
Hamilton's moments of magic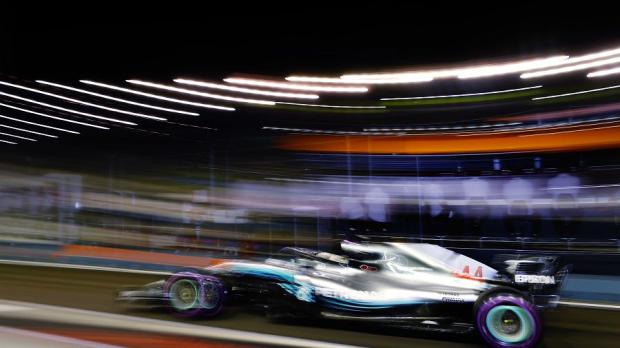 Time and time again Hamilton finds some magic when he needs it that just makes you sit back in your seat and say "Wow!".
His Singapore qualifying lap in 2018 was astounding given the Mercedes frailties at the Marina Bay circuit. His lap in Canada 2017 was another breathtaking standout.
His storming victory at home in 2008, his battles with Kimi Raikkonen and Fernando Alonso in the same year, especially in Belgium, and the duel in the desert in 2014 with Nico Rosberg all resurface when talking about great moments of a generation.
All have contributed to the seven championships and counting but most importantly, all are pointers for an influx of youngsters vying to be the 'next Lewis Hamilton'.
But this is a quirk of all the greats. Everyone wanted to be Schumacher, and even Hamilton himself wanted to emulate his idol, Ayrton Senna.
If you were pulled over by the police in Britain before 1970, you'd have been asked "Who do you think you are, Stirling Moss?".
Is it fair to call Hamilton the greatest?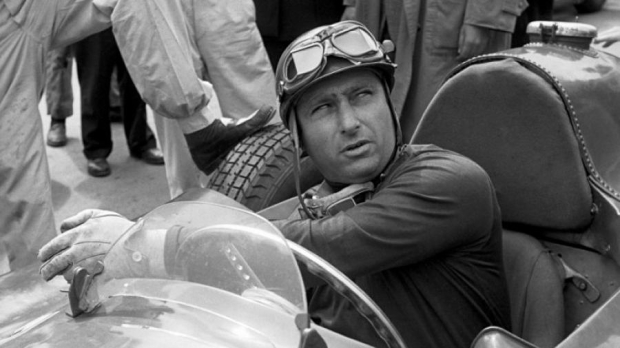 I hate this debate for one simple reason - there are so many incredible drivers that selecting one from 71 years almost seems a disservice to every other icon of the sport.
It is hard to argue against Hamilton, yet Schumacher completely changed F1 with his work ethic and meticulousness.
You have the enigma that is Senna, the surgeon-like precision that earned Alain Prost four titles. Niki Lauda, Sir Jackie Stewart, Jim Clark - the list goes on.
We spoke of how brilliant Hamilton's stats are, yet his win-to-race percentage is lower than both Juan Manuel Fangio and Alberto Ascari, whilst his pole-to-win percentage is bettered by those two drivers plus Senna and Clark.
The problem with stats is they can be skewed. There are more races than ever before now.
Twenty-two races fill this year's calendar, whereas in Ascari's first championship year in 1952, there were just eight rounds - one of which was the Indianapolis 500 in which it was rare for an F1 regular to compete.
The Italian won nine successive races in a period of total domination, a feat only matched by Sebastian Vettel, yet he, like many others, had his career cut short by an untimely death.
So how can you possibly judge whether one driver is better than another? F1 cars have evolved, so has the safety, so have the drivers, so has the sport and the world in general.
As GPFans Global deputy editor Sam Hall mentioned in our latest Stewards' Room Podcast, many fans will wear rose-tinted spectacles depending on which era of F1 they grew up with, sticking to the driver that was the best at the time and they had an affection with as a child.
You could argue until the cows come home, so instead of wasting energy, enjoy watching one of the greatest battle it out with Max Verstappen - someone who could well join him at the top of the charts one day.