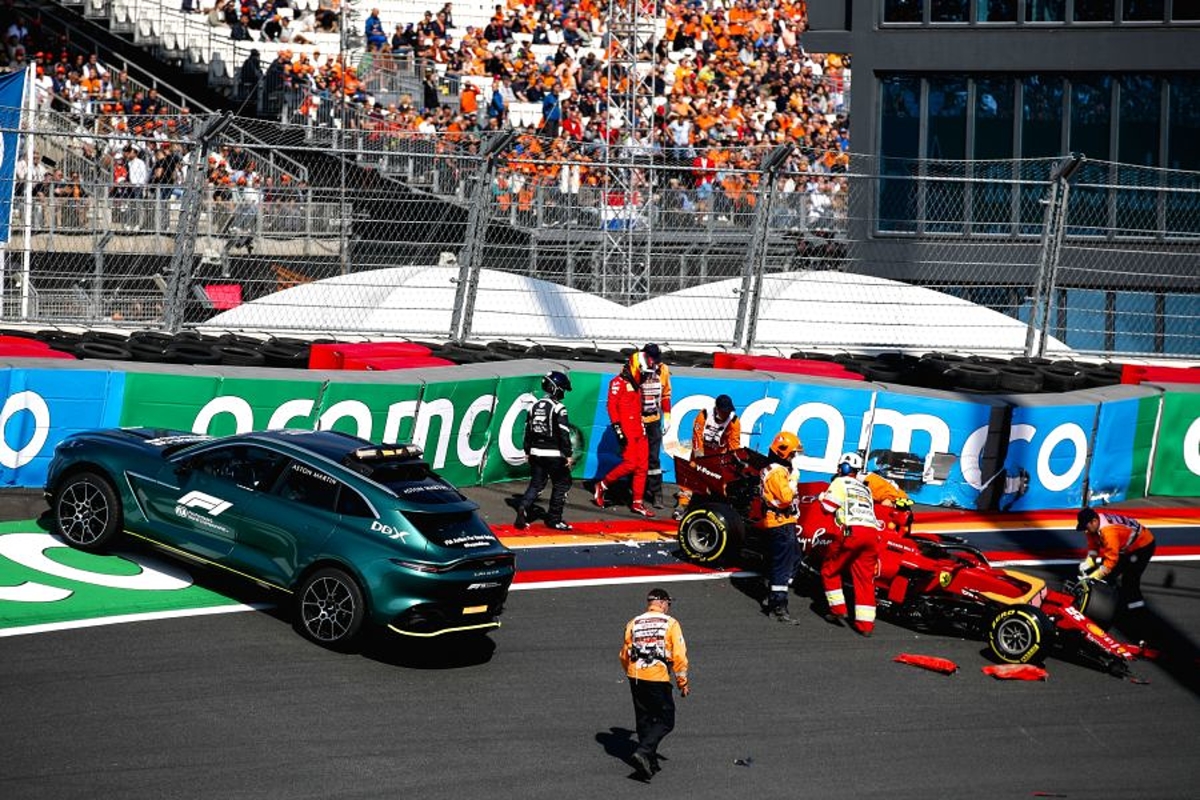 Sainz - Crashes show "I don't fully 100 per cent understand" Ferrari
Sainz - Crashes show "I don't fully 100 per cent understand" Ferrari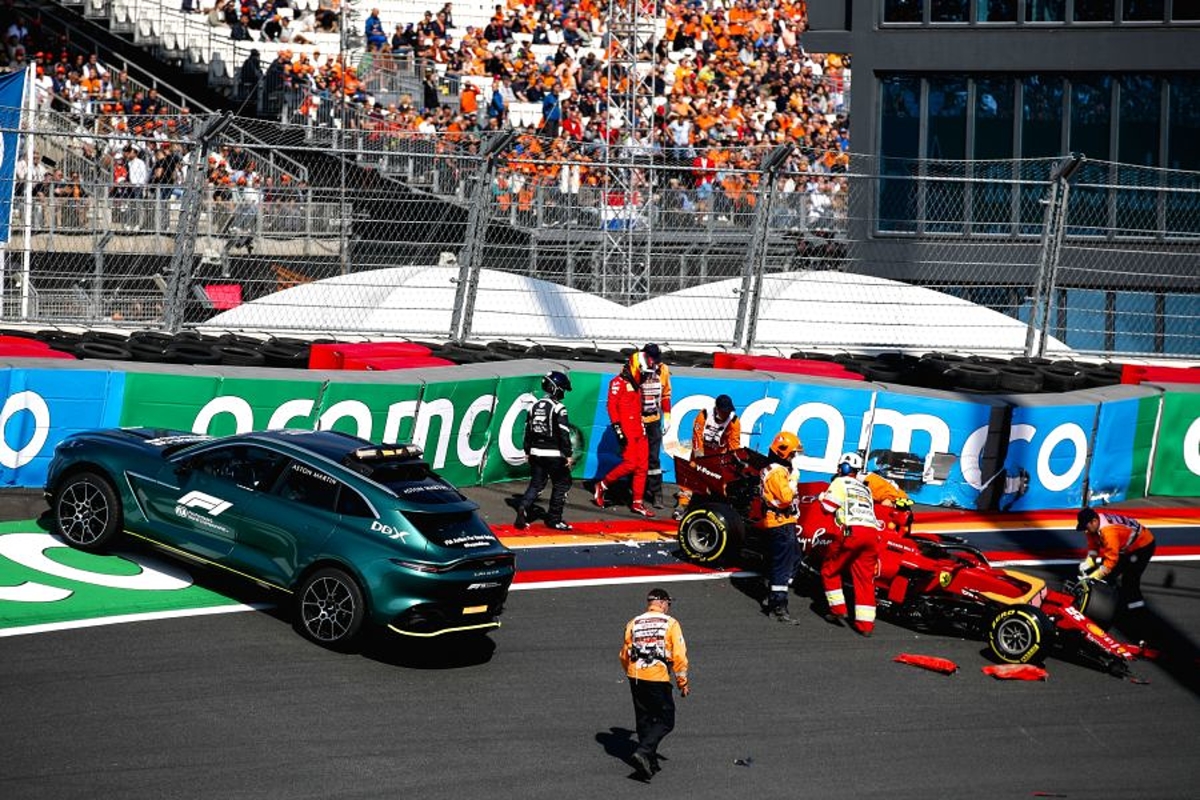 Carlos Sainz feels the number of crashes he has had in recent races demonstrates he is still to fully get to grips with his Ferrari despite achieving an impressive podium in the Russian Grand Prix.
Sainz joined the Italian team from McLaren at the start of this year and although he has managed three podiums, including a third in Sochi on Sunday, he has also had a number of out-of-character incidents.
The Spanish driver walked away from a heavy crash in second practice at the Italian Grand Prix, and also suffered a big crash the previous week in practice for the Dutch GP.
Sainz's weekend in Russia went far more smoothly but when asked if he is now fully comfortable with the SF21, he said: "I guess you have seen from the outside I am still not 100 per cent at home with the car.
"I don't want to bring back the crashes, but I have never crashed in my career, I am a driver that never puts it in the wall.
"For some reason, there have been a few crashes that show I still don't fully 100 per cent understand the car."
Sainz happy with opportunity optimisation
Despite these issues, Sainz has now collected more points than team-mate Charles Leclerc and is sixth in the championship just 7.5 points behind Red Bull driver Sergio Perez.
The 27-year-old claimed his first podium for Ferrari in Monaco where he was runner-up and achieved a third in a chaotic Hungarian GP won by Esteban Ocon's Alpine.
Sainz's strong record points to the fact he has finished every race and scored points in all but two.
"I think we have used a lot of our opportunities to score those podiums, we are just maximising the opportunities we get," added Sainz. "It is a good signal.
"It is a signal that the team [when it is] under pressure, and in the right moments, we are performing well and we are getting the results whenever the chance is coming."