Fernando Alonso has conceded to fears the Russian Grand Prix could resemble last month's washout at Spa Francorchamps.
F1 returned from its summer break with the shambolic Belgian GP where half points were distributed after completing a series of laps behind the safety car.
The Russian GP has never taken place in wet conditions but with a bleak forecast, Alonso is concerned the flattest surface on the calendar will cause problems.
Asked if he remembered the wet practice session in 2015, Alonso answered: "I do remember and it was not great let me tell you. The visibility was bad.
"I think it is a very flat track. They have no elevation change here so the water stands quite a lot on the track."
article continues below image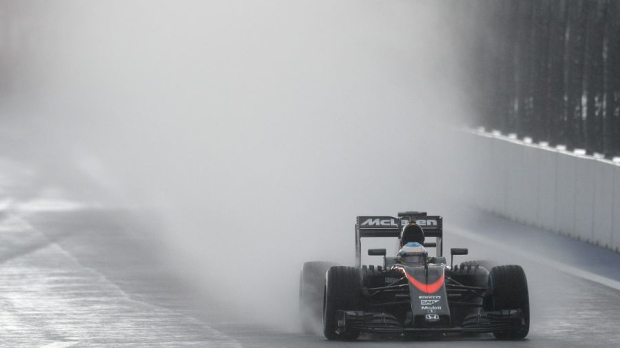 Although it was hoped the events of the Belgian Grand Prix would be a freak one-off event, it is possible F1 could again be tested should the forecast prove correct.
"I remember turn one being quite difficult, which is not a corner normally, but it was a real corner in the wet," added Alonso.
"For Sunday, fingers crossed it is not that wet or is not raining too much because the visibility will be really bad and we don't want to see anything like Spa for sure."