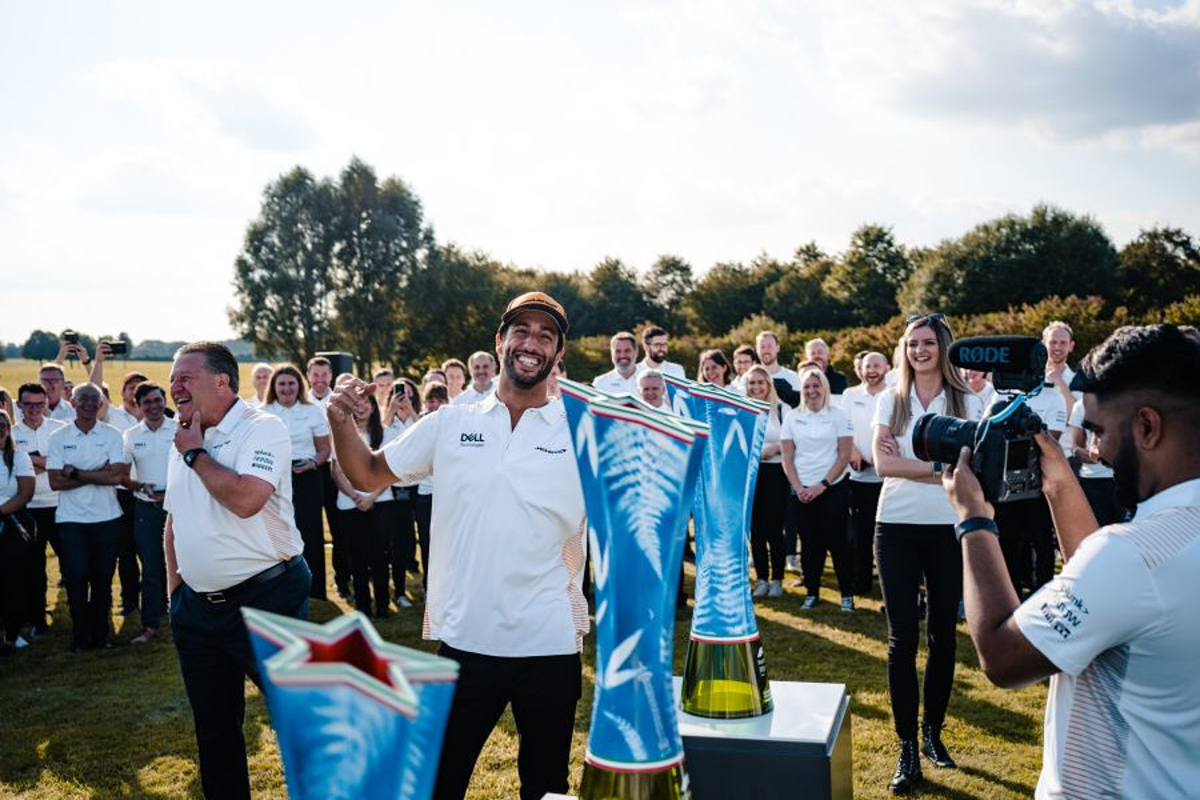 Ricciardo's Senna moment as McLaren celebrations continue
Ricciardo's Senna moment as McLaren celebrations continue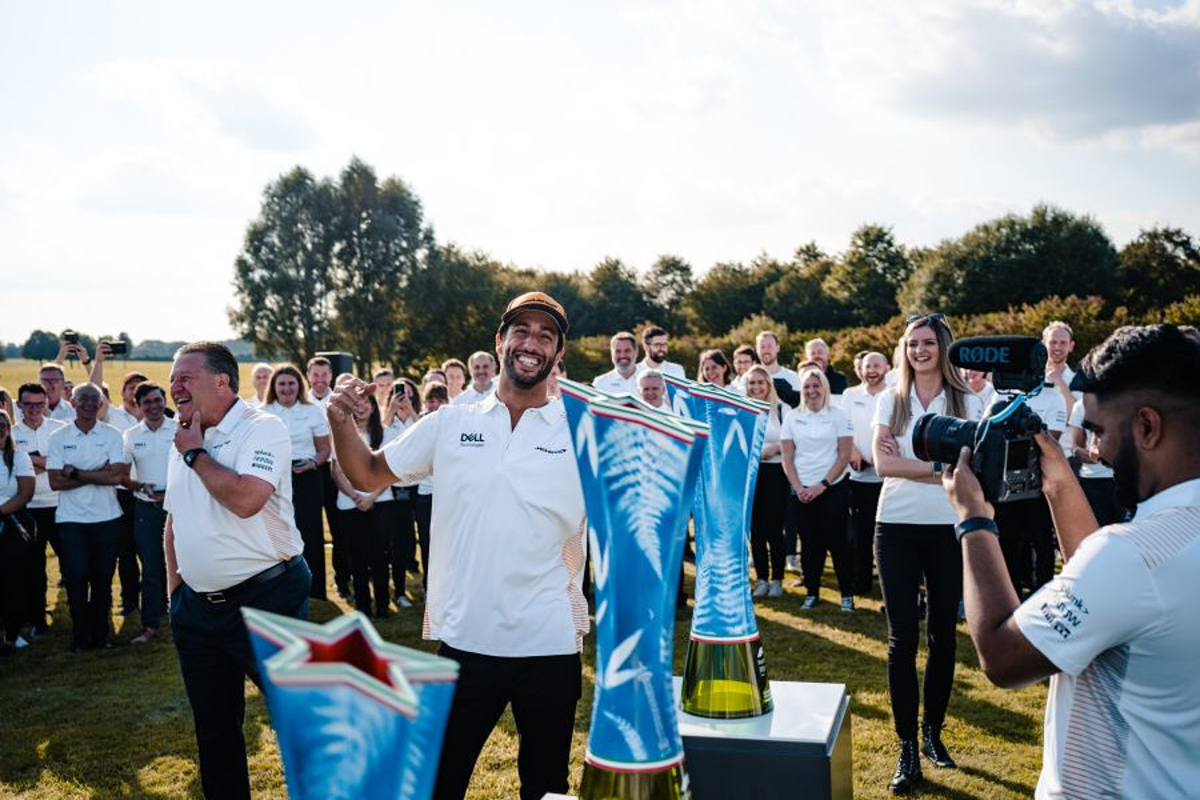 Daniel Ricciardo was rendered "nearly speechless" when discovering his Italian Grand Prix trophy would be stored alongside one of Ayrton Senna's pieces of silverware.
Ricciardo became the first McLaren driver to claim a race victory for nine years when leading team-mate Lando Norris to a one-two at Monza.
Ricciardo's trophy has now been given its forever home in the McLaren Technology Centre [MTC], with its positioning of particular significance to both the Australian and the team.
"We're still bathing in the glory of Monza and I've come to put the girl in her home in one of the many cabinets here and this is kind of crazy and surreal," said Ricciardo.
"I mentioned that my trophy would be somewhere next to one of Senna's and this is Senna's from Adelaide '93 [with the camera panning on to it].
"I was at the race and that's pretty damn wild. I'm nearly speechless.
"I'm going to put it there and am probably going to walk away before I start sobbing like a baby."
Senna's 1993 Australian triumph was his last in F1 before the Brazilian left McLaren to join Williams for the following season.
The moment @DanielRicciardo added his own piece of McLaren history to the MTC trophy cabinet. 🏆🥰

And he picked a spot alongside a very special trophy. 👏🇦🇺 pic.twitter.com/Umk6gu1I8H

— McLaren (@McLarenF1) September 16, 2021
Following the return of the travelling crew to Woking, the entire McLaren team continued its celebrations.
Personnel lined the lake outside the entrance to the MTC as Ricciardo and Norris drove in with their trophies before team principal Andreas Seidl led the party, lifting the winning trophy high into the air.
Take it away, Andreas! 🤩🥳 pic.twitter.com/njFtZN9tCT

— McLaren (@McLarenF1) September 15, 2021