Aston Martin and Alfa Romeo have both tweaked the liveries of its cars for this weekend's Italian Grand Prix.
Aston Martin is celebrating the release of the last James Bond movie 'No Time to Die' which makes its world premiere at the Royal Albert Hall on September 28.
With Bond synonymous with Aston Martin, for one race only the team has replaced the Aston Martin branding with the iconic 007 logo on the AMR21's cockpit sides, while the motorhome and pit garage are also decked out in Bond iconography.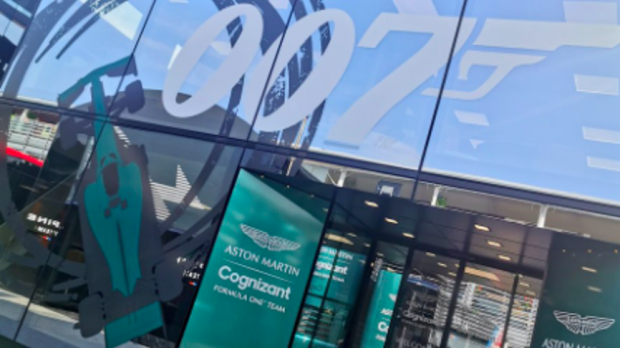 At Alfa Romeo, the team is celebrating its Italian roots, with the logo on the engine cover of the C41s a nod to its 111-year history, while the upper part of the engine cover is now 'Quadrifoglio' green.
The race suits of drivers Antonio Giovinazzi and Robert Kubica, the latter again deputising for Covid-hit Kimi Raikkonen, also reflect the 111 significance.