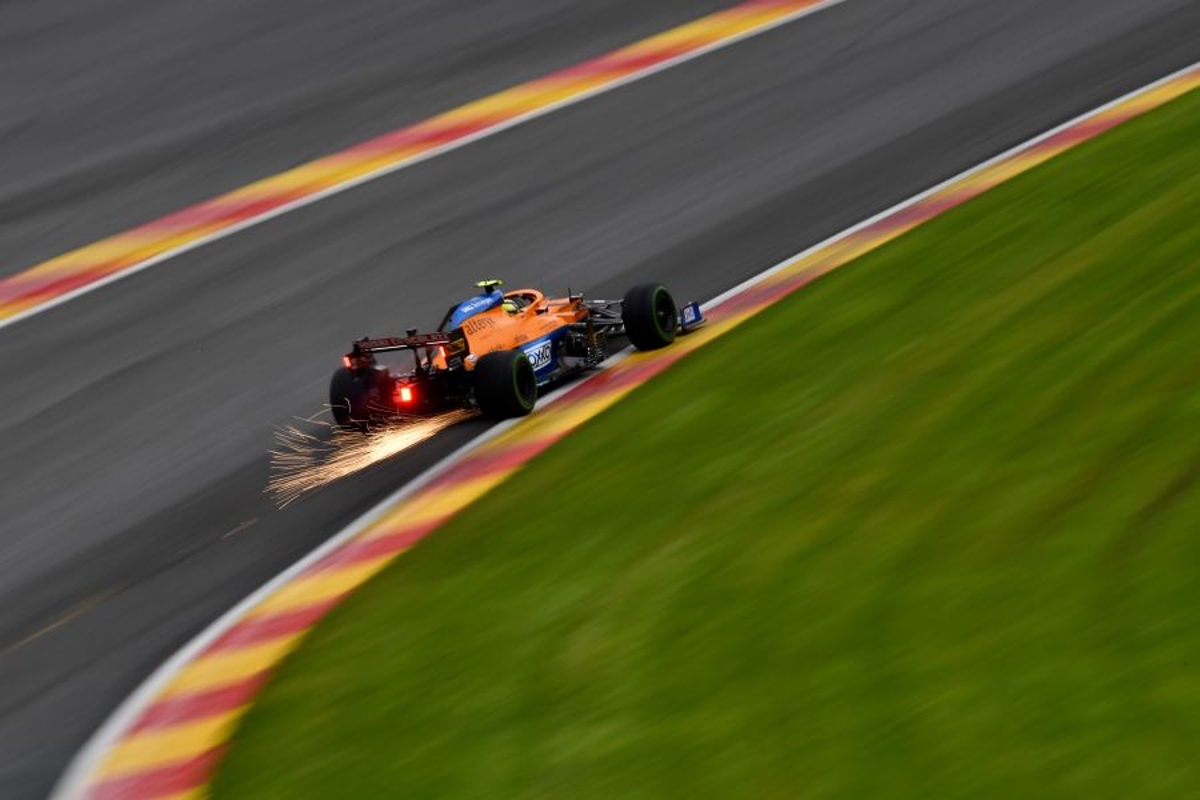 Sainz adds to growing concern over Eau Rouge-Raidillon after Norris crash
Sainz adds to growing concern over Eau Rouge-Raidillon after Norris crash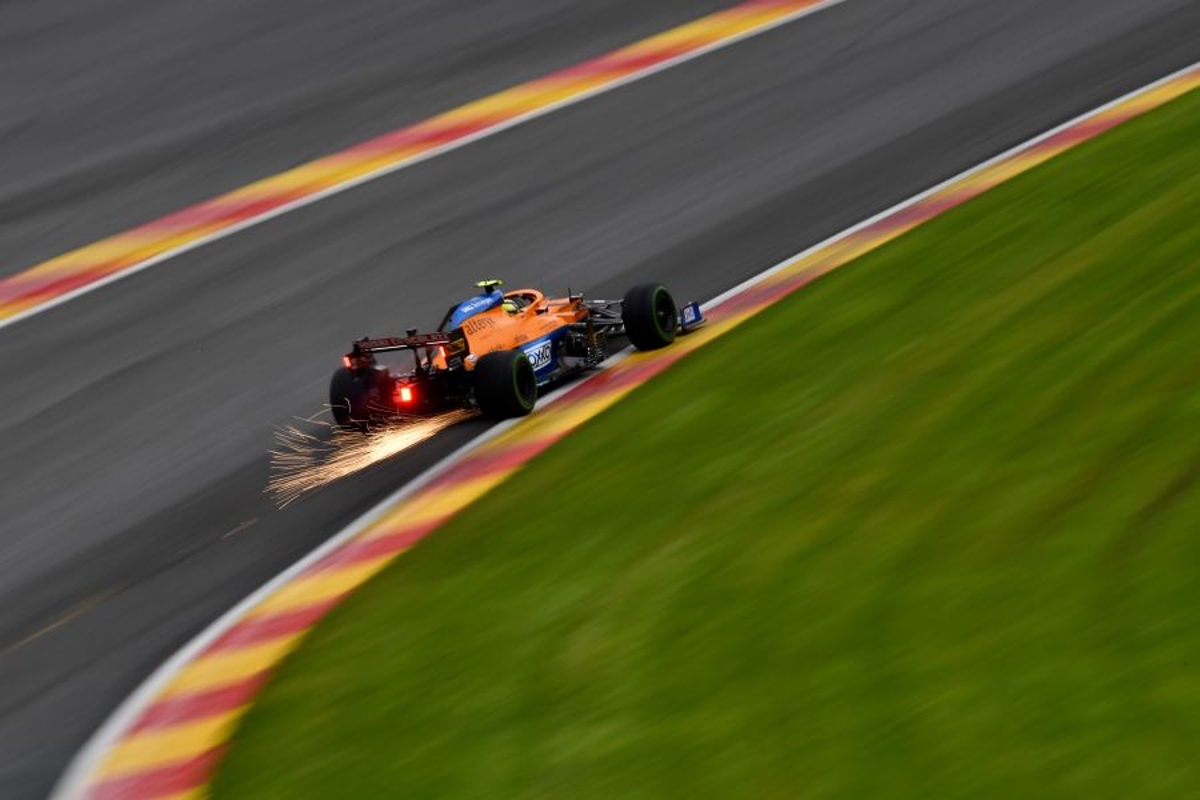 Carlos Sainz has joined the growing list of those calling for changes to the Eau Rouge-Raidillon complex at the Spa-Francorchamps circuit after Lando Norris' heavy crash during qualifying for the Belgian Grand Prix.
Norris speared into a barrier up the hill in sodden conditions to bring out the red flags in Q3 after emerging quickest from the first two sessions of the afternoon.
The incident is the second major crash of the weekend at the revered corners after a serious collision in W Series qualifying on Friday night, whilst Williams reserve driver Jack Aitken was injured in the 24 Hours of Spa GT Race last month.
Speaking to Sky Sports F1 directly after the incident, Norris' former team-mate Sainz said the conditions were "very tough".
He added: "[I'm] glad he is okay, obviously a huge shunt. It shows this corner maybe needs a bit of fine-tuning still."
Sainz lacking feeling with Ferrari
Sainz and Ferrari team-mate Charles Leclerc were both eliminated from qualifying in Q2 after missing the optimum conditions on intermediate tyres.
The Spaniard was bemused by his lack of pace and downplayed the significance of setting his time 'too early' on in the session.
"Sad for myself because it is the first time in the rain in a long time that I am nowhere," he added.
"Definitely need to look into what went wrong and how we can improve it because it is not normal.
"We were very quick in Imola in the rain with this car and today, there was something not quite right."
On whether the team went too early, Sainz revealed: "For the information we had at the time, yes, because we thought it would rain in a couple of minutes.
"So we went out on the inters just before the rain was about to hit and then the rain was delayed by three minutes which meant we probably went out too early.
"That was not my main problem today. My problem was not having a good feeling with the car and not having grip in the front tyres."