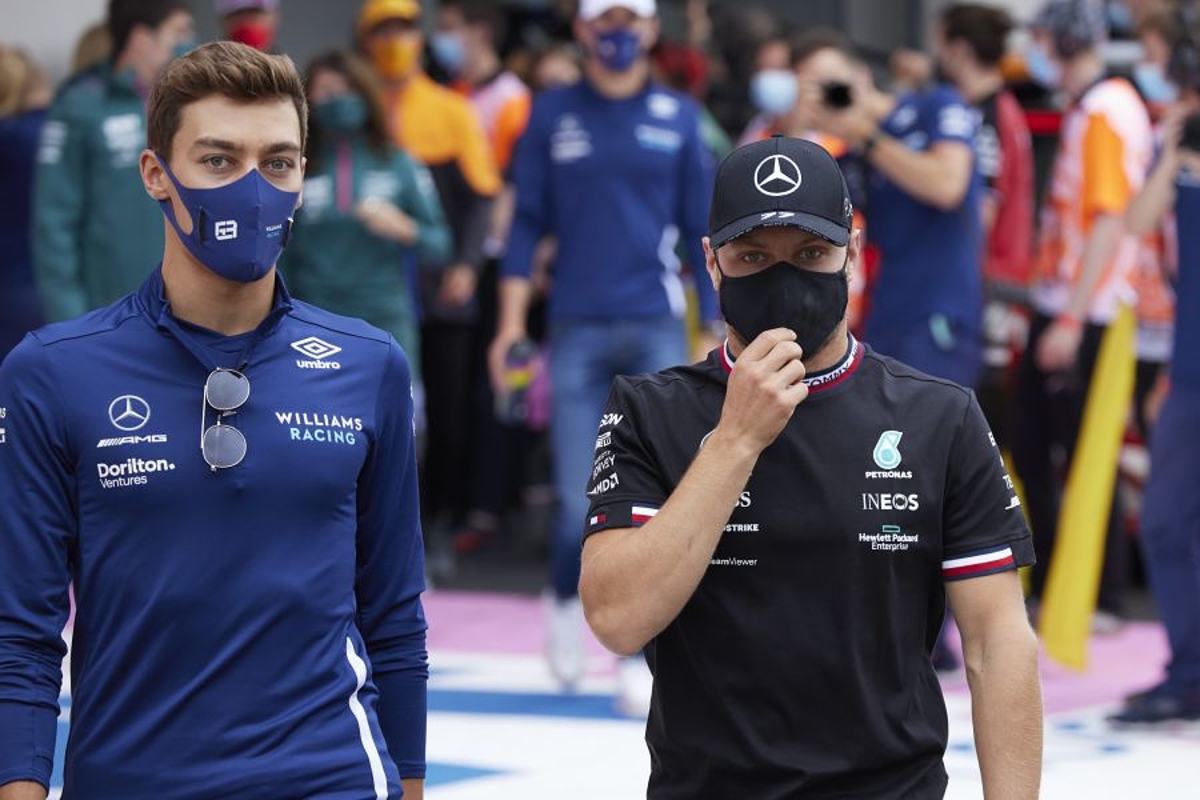 Wolff's "human" dilemma - Bottas or Russell at Mercedes in 2022?
Wolff's "human" dilemma - Bottas or Russell at Mercedes in 2022?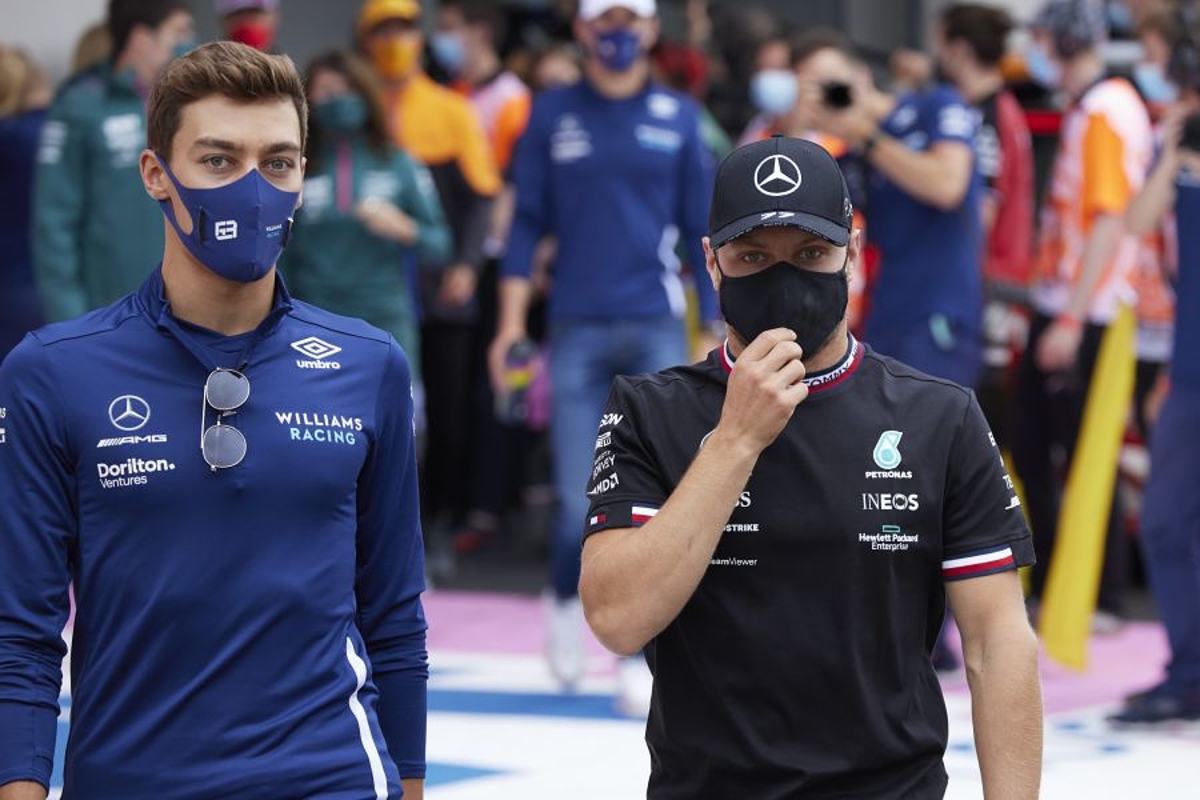 Article first run by the author on Goodwood Road & Racing
"From a human aspect, it is probably amongst the most difficult ones."
Those are the words of Mercedes team principal Toto Wolff after he had been asked whether he faced the most difficult decision of his Mercedes career in choosing between George Russell or Valtteri Bottas as Lewis Hamilton's team-mate for 2022.
It underlines the apparent enormity of the task facing Wolff and the Daimler board, irrespective of the carnage created by Bottas at the first corner of the Hungarian Grand Prix.
You cannot help but think, however, that will be at the back of Wolff's mind, particularly when the bigger picture is considered as to how Bottas has fared overall this season.
For the previous four years Bottas has been in the team, Mercedes has been the dominant force, underpinned by the incredible pace and staggering reliability of its cars that have powered it to the constructors' titles and Hamilton to the drivers' crowns.
Bottas has dutifully played his part, occasionally possessing the speed and talent to snatch pole positions here, race wins there, but ultimately being forced to play second fiddle to Hamilton and taking on the 'wingman' role, a term the Finn has come to despise.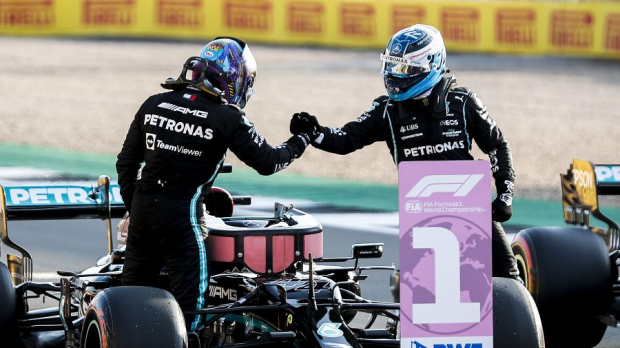 This year, Mercedes has found itself under the most intense pressure it has faced since the introduction of the current turbo-hybrid era in 2014 as Red Bull has stepped to the fore.
While Hamilton has extracted performances out of the W12 seemingly above and beyond its capabilities in a bid to keep him in the fight with Red Bull's Max Verstappen, Bottas has barely been in the frame.
Without a victory and with just a sole second place to his name represents Bottas' worst return for Mercedes in five years going into the summer break.
At a time when he needed to raise his game, knowing Russell is out of contract with Williams at the end of this year and desperate to take his place, Bottas could not have picked a worse time to drift even further into the shadows of Hamilton.
There can be no doubt Bottas has dutifully played the team role over the years and has never rocked the boat, unlike predecessor Nico Rosberg whose friendship with Hamilton that dated back to their karting days ultimately fractured as the pressure intensified, and that will stand him in good stead.
Highlighting the way Bottas has gone about his business, Wolff said: "He is a great team player, has won multiple grand prix, been on call all the time, 53 podium appearances overall.
"That is a solid, very important pillar for us as a team that needs to be considered, and if your team-mate is a seven-time world champion, a 99-grand prix winner, obviously, that will be difficult.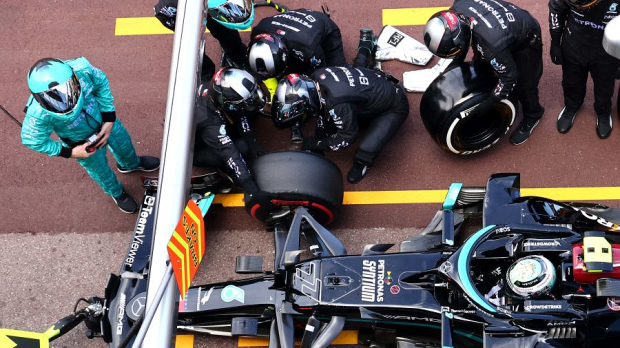 "He has also had a lot of bad luck. When I think about Monaco [this year] where he should have finished second on the road, but we let him down [due to a faulty wheel gun and nut]."
As for Russell, it is fair to say he has served his apprenticeship with Williams, learning the hard way at the back of the grid, in the face of adversity, and that will undoubtedly have made him stronger for it.
We saw last year in the Sakhir Grand Prix just what Russell is capable of when he was propelled into a Mercedes in Hamilton's absence due to the seven-time champion sustaining the coronavirus.
Russell finished just 0.026secs behind Bottas in qualifying, and but for a pit stop error from Mercedes, he should have taken the chequered flag, not forgetting, in a car in which he was uncomfortable all weekend due to his frame.
And in Hungary, while Bottas severely blotted his copybook with a crash that wiped out McLaren's Lando Norris and Red Bull's Sergio Perez, and with Verstappen's car also severely damaged, Russell took full advantage to score his first points for Williams.
It will not have gone unnoticed inside Mercedes either the unselfish, team-ethic manner in which Russell told the pit wall to prioritise team-mate Nicholas Latifi above himself after the Canadian emerged from the restart in third position compared to his seventh.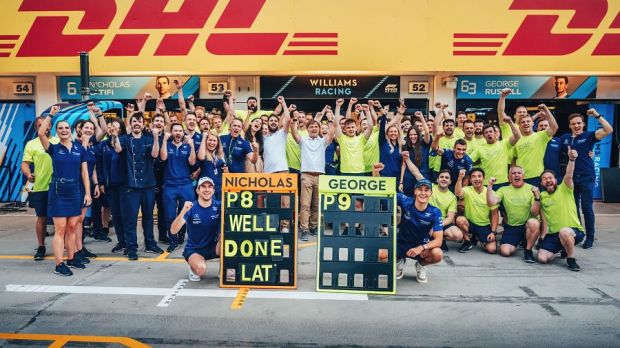 Russell may be the emerging talent, and will undoubtedly pose a threat to Hamilton should he be given the nod, but he made clear with that message that he also knows how to play the team game.
"There is the strategy to vote, to go with jeunesse [youth], and see how George performs next to clearly the greatest race driver of all time, and whether he can take over the baton one day when Lewis decides to call it a day," remarked Wolff.
So when Wolff is lying on a beach at some point over the next couple of weeks, what will be running through his mind?
"That it is never nice to let someone down, whether it is Valtteri or George," said Wolff.
"That's why the summer break, I have a responsibility to carry whatever the decision is. I have a responsibility for the team but I also have a responsibility to the drivers."
No wonder the decision is such a tough one for Wolff.