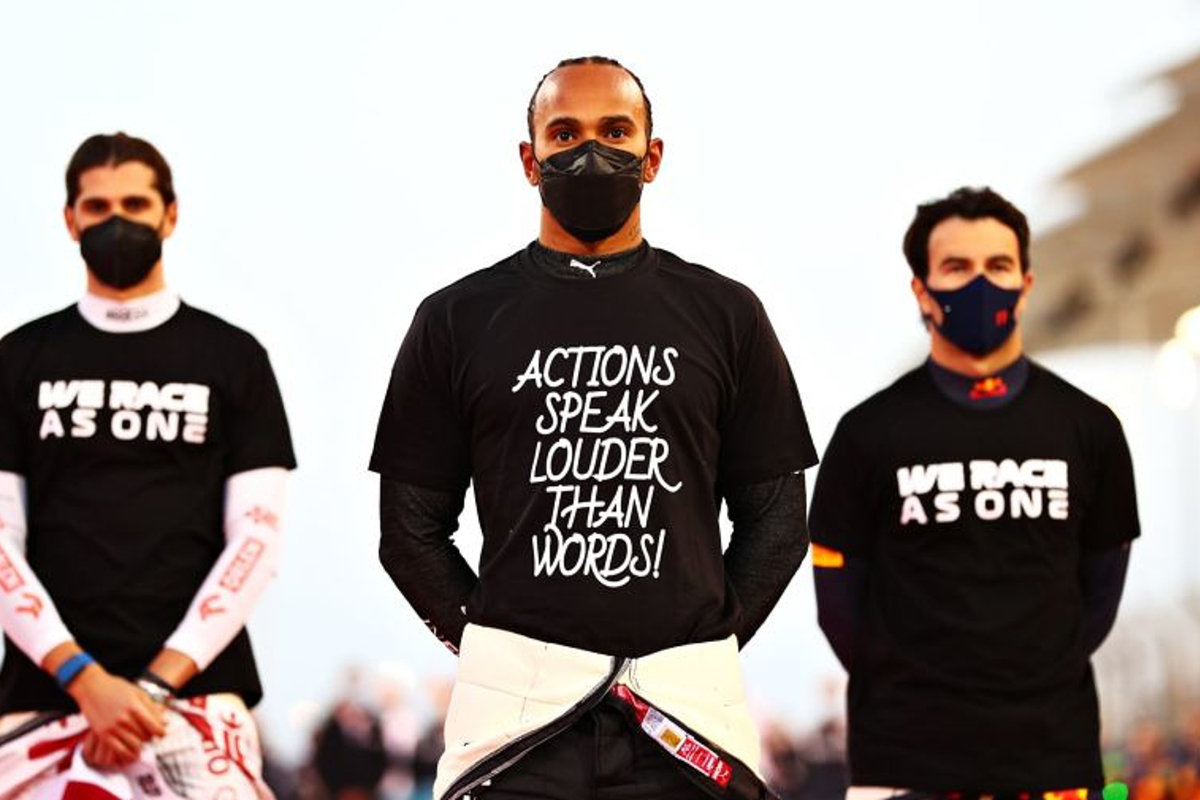 Hamilton - why he would be missed if he quit F1
Hamilton - why he would be missed if he quit F1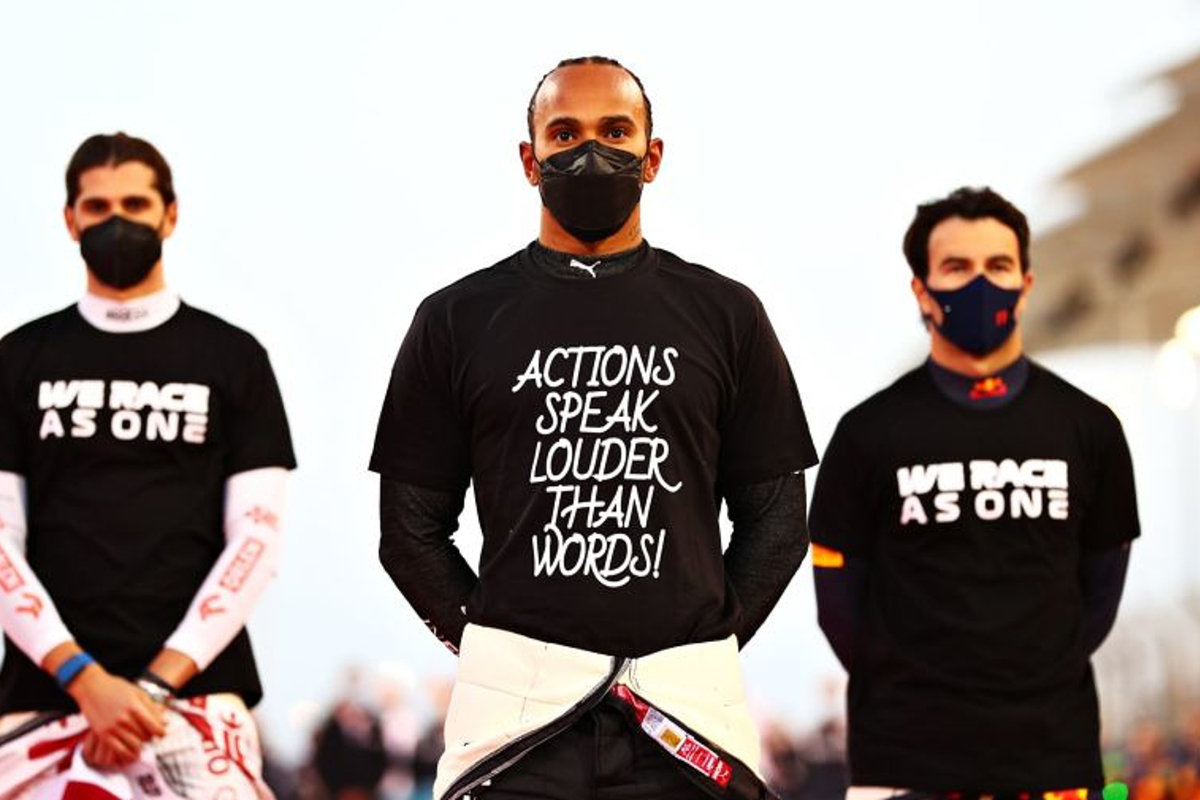 The future of Lewis Hamilton remains shrouded in mystery as the seven-time F1 champion has gone to ground since the controversial end to the 2021 season in Abu Dhabi.
Toto Wolff remarked after Mercedes had opted not to pursue an appeal of the race result that both he and Hamilton had been left "disillusioned" by decisions made at the Yas Marina Circuit that helped Max Verstappen win his first title.
Since then, Hamilton has boycotted social media, going so far as to unfollow all those he previously supported on Instagram, a platform on which he has 26.6m followers.
The expectation is Hamilton will return to see out a two-year extension to a contract he agreed with Mercedes in early July last year but until the Briton finally breaks his silence his future remains open to speculation.
There is no doubt the 37-year-old has become an F1 icon, with GPFans looking into his rise and storied background, and why he would be missed if he did quit.
Hamilton's F1 achievements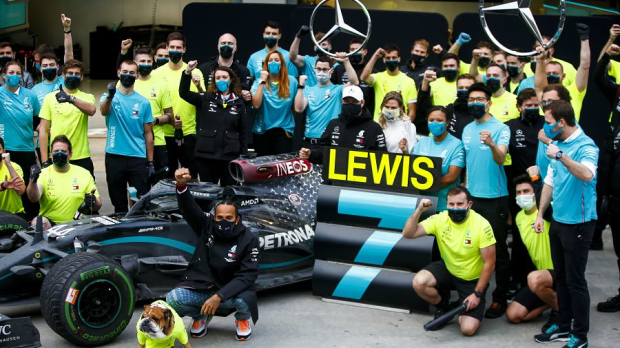 Hamilton is statistically the greatest driver in F1 history given his success rate.
The Briton has scored 103 wins and the same number of pole positions, along with 182 additional podiums, ensuring he tops those three lists.
His 4165.5 career points is over 1000 more than Sebastian Vettel in second, bearing in mind, of course, F1's scoring systems have changed over the years.
Hamilton has also led more laps than anyone in history, and more individual grands prix than any other driver,
Only Michael Schumacher has more fastest laps or more hat-tricks [fastest lap, pole and win] and only Clark trumps Hamilton for grand slams [fastest lap, pole, win from start to finish].
Hamilton's 48-race finishing streak between Britain 2018 and Bahrain 2020 is by far the longest of any driver, but of course, the main highlights are his seven world titles which place him equal with Schumacher.
Last season, the Mercedes driver narrowly missed out on an eighth triumph to Verstappen after an incredible season-long duel.
What could Hamilton achieve if he continued? Could he become the undisputed greatest?
Hamilton's stature has helped F1 grow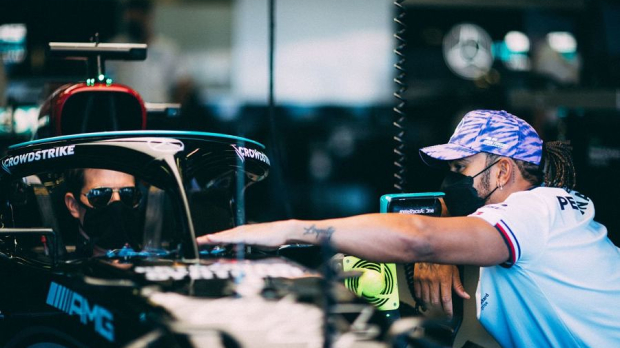 There was a time not so long ago where F1 drivers were criticised for being too robotic, too polished. This meant casual viewers could not gauge personalities or become invested in a specific driver.
Nowadays we see drivers like Lando Norris, Charles Leclerc and George Russell, to name but a few, engaging with social media and game streaming sites, adding a new dimension to how fans can follow certain drivers.
All of this trailed on from Hamilton's lead. When other drivers would take time either training or relaxing in between races, Hamilton would be attending high-profile events, such as the Met Gala.
The exposure given to F1 by Hamilton's profile was second to none. In a digital age, he has transformed how F1 drivers conduct themselves - not all of course, but he has broken the mould of such monotony.
To put into context how big a draw Hamilton is, as mentioned earlier, his Instagram following is 26.6m. Verstappen, one of the most followed driver's in the sport, only has 7.8 million. Even the official F1 account 'only' has 16.8 million.
People who do not follow golf may tune in because of Tiger Woods. People who do not follow tennis may tune in to follow Serena Williams or Roger Federer, Novak Djokovic or Rafael Nadal.
Conversely, people who don't follow F1 will likely have tuned in because Hamilton has been competing and that influence has been huge in driving the sport forward.
Hamilton's campaigning has changed the sport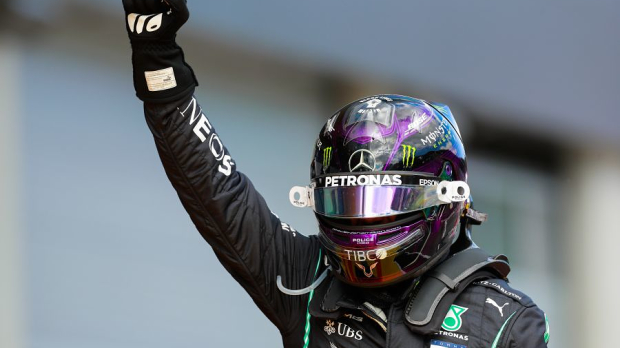 Sir Jackie Stewart may have changed the sport safety-wise, but the importance of what Hamilton has been doing - and continues to do - cannot be underestimated.
After leading campaigns to recognising issues and stigmas around racism in the wake of the killing of George Floyd in the USA in 2020, F1 followed in his footsteps as did other drivers - although they needed a lot of persuading from Hamilton.
The WeRaceAsOne ceremony was altered slightly last year but an anti-racism message is still played.
Since his protestations began, Mercedes ditched its famous silver livery for a black look across the past two seasons, whilst the first black woman stood atop an F1 podium when Petronas trackside fluid engineer Stephanie Travers joined Hamilton for the 2020 Styrian Grand Prix celebrations.
The Hamilton Commission was created to find answers and suggest solutions to diversity issues in the sport. Only one per cent of F1 personnel were found to be from Black backgrounds.
A list of recommendations have been made whilst his partnership with Mercedes has seen the launch of Mission 44 to help promote STEM learning in under-represented groups, with Hamilton pledging £20million of his own money.
F1 has announced its own initiatives in the wake of the Hamilton Commission report, offering university places and internship placements with teams for minorities.
The work being done by Hamilton will help change the perspective of the sport being a playground for rich white men, instead providing opportunities for people no matter their race, gender or sexual orientation.
The legacy Hamilton will leave behind when he leaves F1 - be it sooner rather than later - guarantees him iconic status.