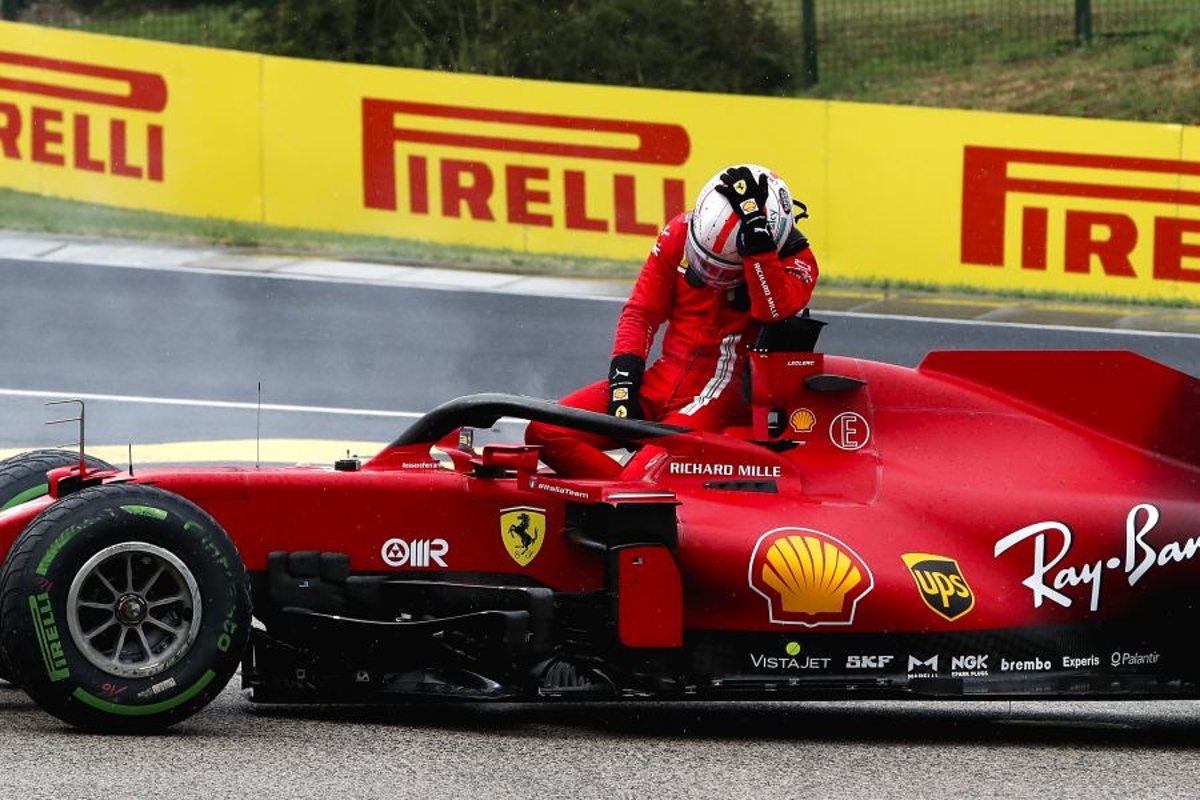 Ferrari deride Stroll for "stupid accident"
Ferrari deride Stroll for "stupid accident"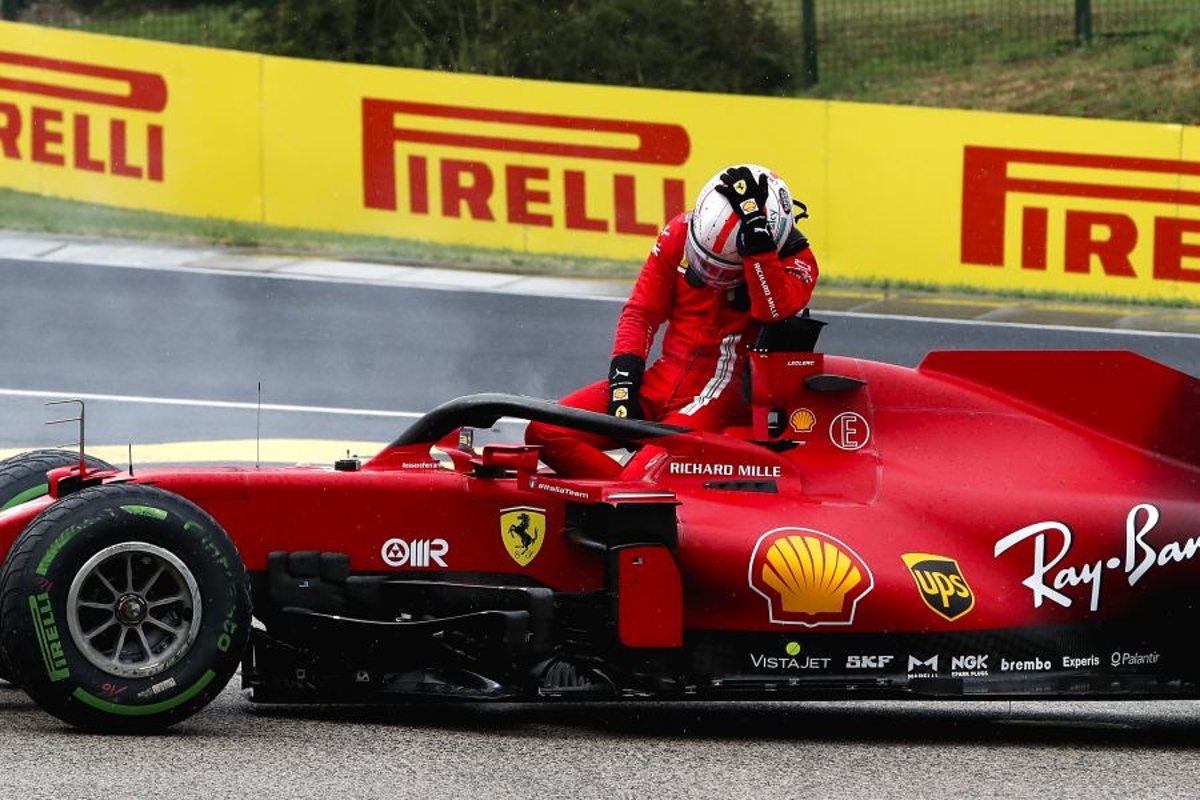 Ferrari team principal Mattia Binotto has slated Lance Stroll for what he has described as "a stupid accident" that wrecked Charles Leclerc's bid for victory in the Hungarian Grand Prix.
Leclerc had initially avoided the turn one carnage sparked by Valtteri Bottas' late braking that took out McLaren's Lando Norris and Red Bull's Sergio Perez, while Max Verstappen's race was heavily compromised given the damage to his car in the incident.
But as that unfolded in front of Leclerc, and just as it appeared he had plotted a way through, the Monégasque was speared in the side by Aston Martin driver Stroll who he has criticised as "unrealistic".
"Having the rain at the start was a great opportunity," said Binotto. "Certainly, the accident at the start was a shame.
"Charles had made a good start, was cautious, making sure not to damage the car. He was in a good position at the first corner, but then the accident happened - really a stupid accident that I don't think should have happened, but that's the way it is."
Stroll mistake not small - Leclerc
After qualifying seventh, Leclerc felt he had the pace in his SF21 "to challenge for the win" given how the race unfolded after the restart.
"Lots of things were possible," said Leclerc. "Obviously, with what happened in the first lap it is very difficult to know where we would have gone from there.
"For the first lap crash, we know that sometimes small mistakes can have big consequences. This time it's not really a small mistake.
"I couldn't see Lance in my mirrors, he was five or six positions back, so it was quite unrealistic for him to try anything there.
"It's life, it happens, it's very frustrating. Quite unlucky on my side this first half of the season but it is what it is. I'm focused to have a better second part."