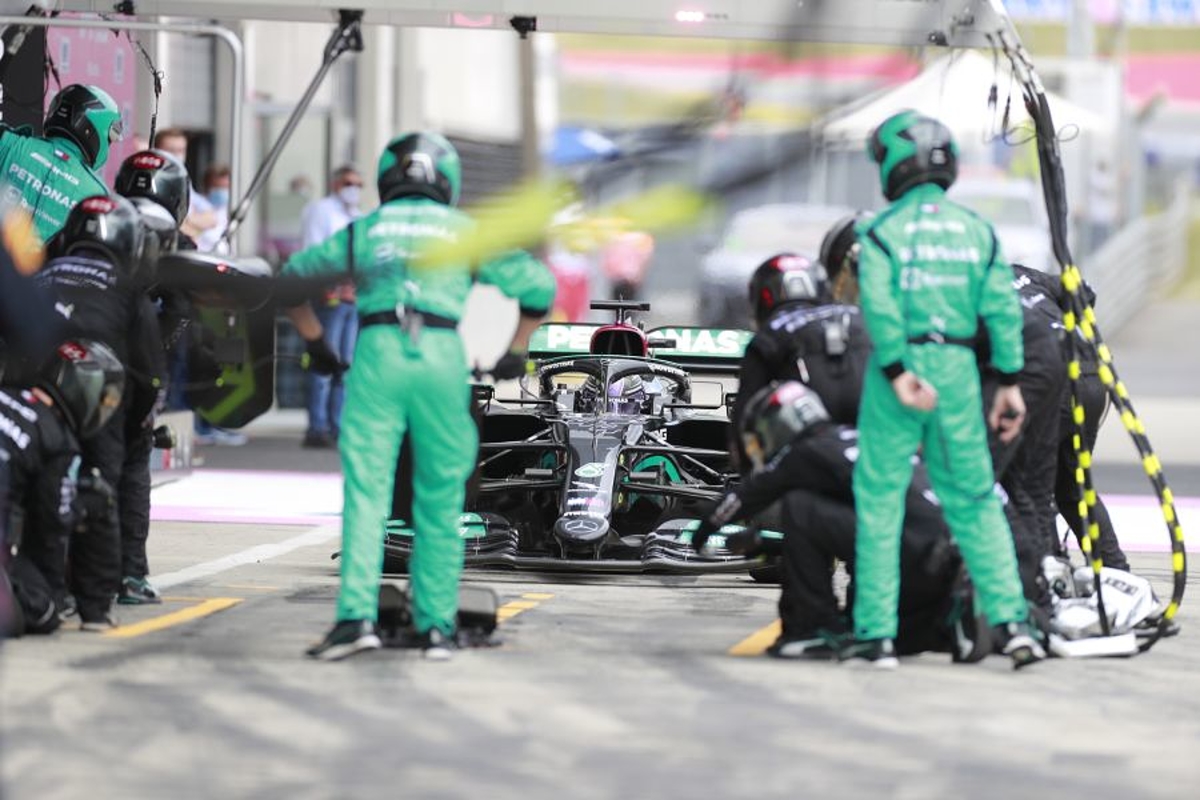 Mercedes reveals the cost of Hamilton's Austrian GP damage
Mercedes reveals the cost of Hamilton's Austrian GP damage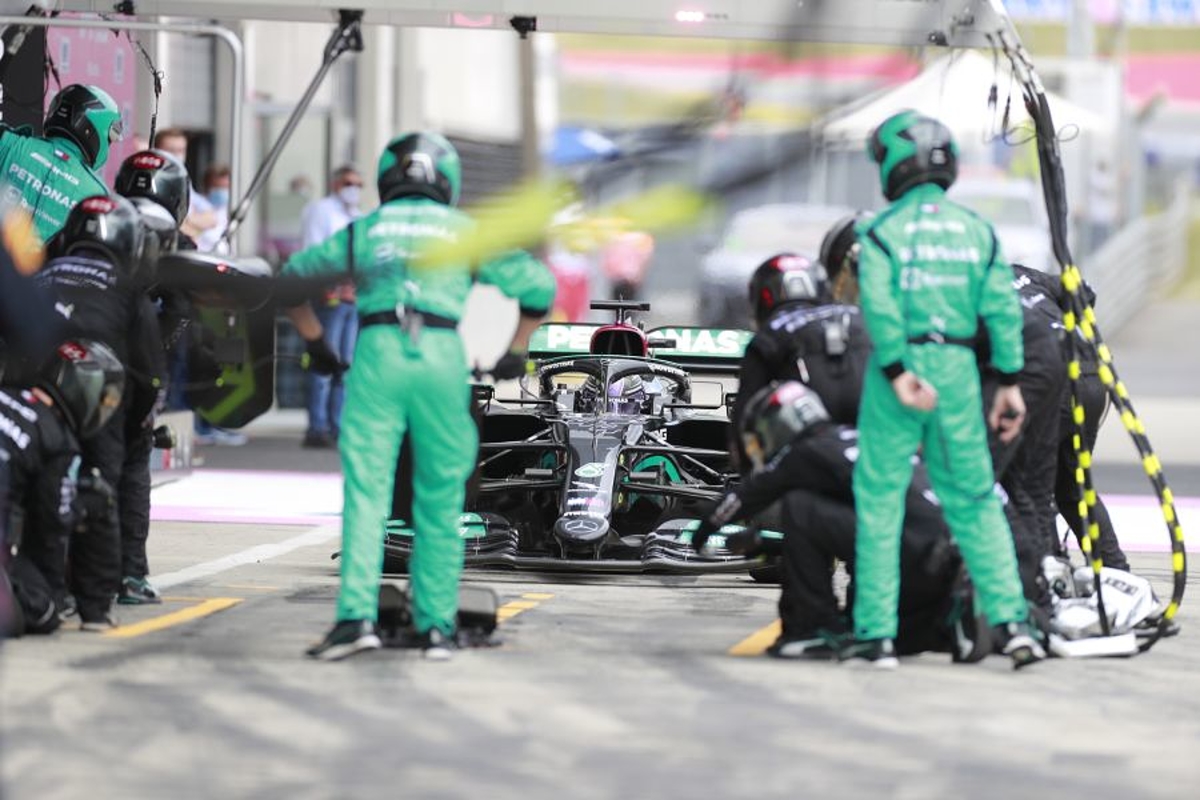 Mercedes team principal Toto Wolff revealed Lewis Hamilton lost an estimated "30 points" of downforce after suffering damage from the Red Bull Ring kerbs.
Hamilton finished the Austrian Grand Prix fourth and as a result, dropped 32 points adrift of championship-leader and race-winner Max Verstappen.
After eventually finding a way past McLaren's Lando Norris, who had held second for most of the first stint, Hamilton had been lapping comfortably before damage sustained on the turn 10 kerbs forced him to drop behind the McLaren and team-mate Valtteri Bottas.
Explaining the extent of the damage, Wolff said: "We have calculated that we lost about 30 points but that is a number that is not checked yet.
"There was quite a loss in performance and that meant he was pushing the tyres in a direction that wouldn't have made it to the end probably.
"So we wanted to evaluate what his performance really was after the damage and whether it was possible that Valtteri could have protected him against Lando but that wasn't possible.
"Then it was also fair towards Valtteri to do his own race and this is when we decided to switch, obviously, understanding that we would lose P3 to a McLaren."
Asked to convert the '30 points' into lap time, he added: "It is very difficult to say because that is just a first case and what we have seen on the sensors that also you can't really translate into lap time.
"On rebalancing the car, the new tyre obviously masks such a loss of performance a little bit and gave a relative advantage to the guys that we were running with on the track."
Championship fight is "far from over"
Hamilton has not stood on the top step of the F1 podium for five races, finishing in the top three on just three occasions in this time.
Whilst Verstappen has extended his lead over Hamilton to more than a race win, Red Bull has also extended its advantage in the constructors' battle by four points, creating a 44 point gap.
"Of course, losing every point is a blow and he lost six points compared to finishing second and adding that all up is making the whole momentum go in the wrong direction," said Wolff.
"But this is so far from over. 32 points behind Max, that is a DNF away and he is in the hunt again. If we look at Baku and the potential and the other races just overall, we just need to up our game, make fewer mistakes and continue to understand the car better.
"Then we [are] still massively in the hunt."