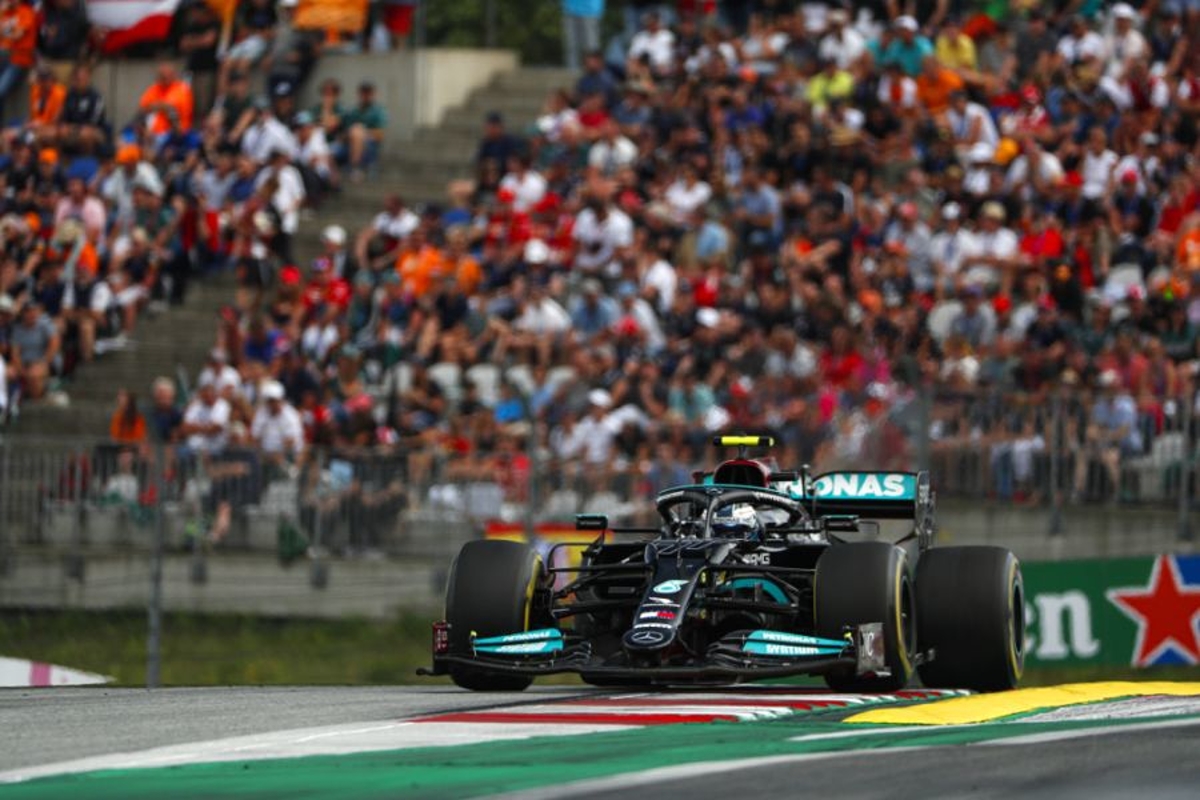 Mercedes "has work to do" to end Red Bull dominance - Bottas
Mercedes "has work to do" to end Red Bull dominance - Bottas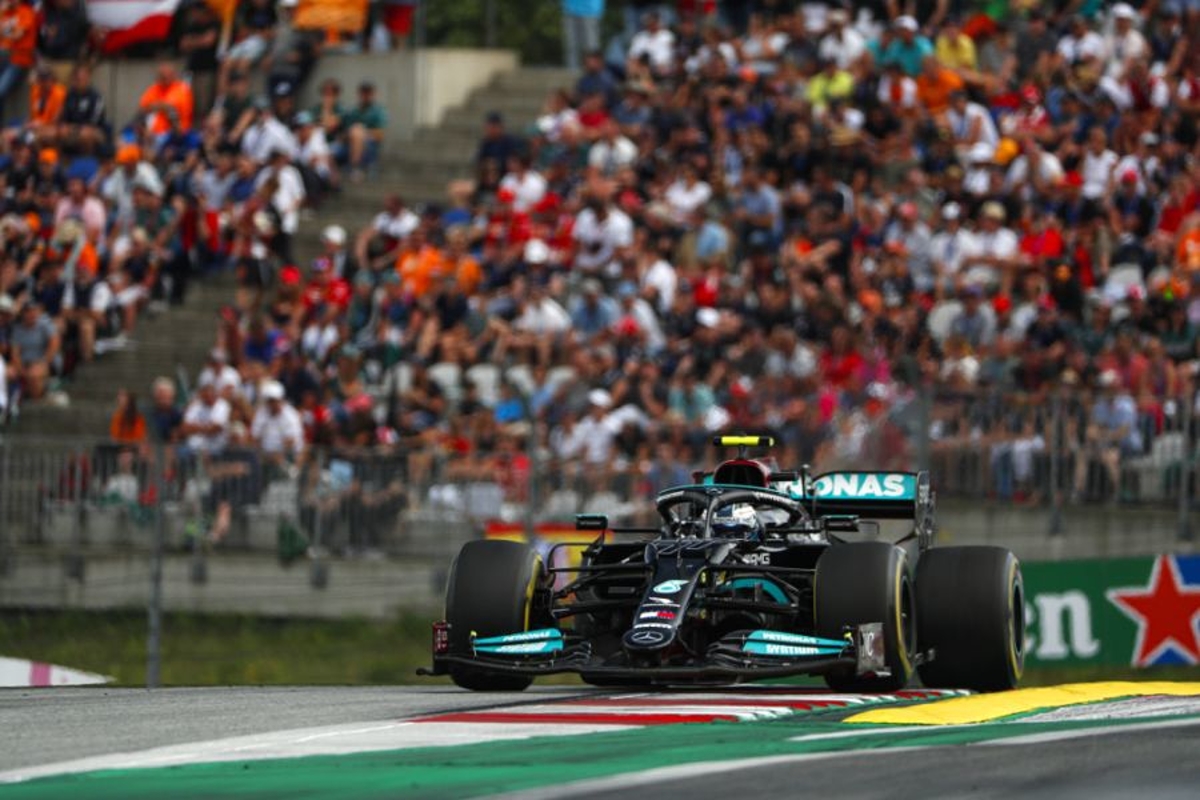 Valtteri Bottas believes Mercedes has "work to do" after being handed a lesson by Red Bull and Max Verstappen in the Austrian Grand Prix .
Bottas may have claimed his best result of the season with second at the Red Bull Ring, but he finished nearly 18 seconds adrift of Verstappen who also pitted twice compared to once for the Finn.
"There are two weeks until Silverstone [and] we have got some work to do but now I'm keen to have a bit of champagne," said Bottas.
"For me personally, of course, one place better than last week and I started from fifth. So I think as a team we got some decent points considering the gap we had to Red Bull in terms of pure pace.
"It is nice to be on the podium again in second place. I think it really maximised what we could get today as well."
McLaren pace surprises Bottas
Whilst Lewis Hamilton and Bottas had lined up fourth and fifth on the grid, McLaren driver Lando Norris started the Austrian Grand Prix on the front row behind Verstappen.
McLaren had been coy over its race prospects but the 21-year-old was able to keep pace with both Mercedes drivers, going on to split the two Silver Arrows at the flag as Hamilton finished fourth after sustaining floor damage.
Asked if the tyres had been a limiting factor in the race, Bottas spared a few words for McLaren.
"They [the tyres] held on pretty well," said Bottas. "They were starting to drop towards the end but also with Lando, and I have to say, surprisingly McLaren was really quick today and actually putting some pressure [on us]."