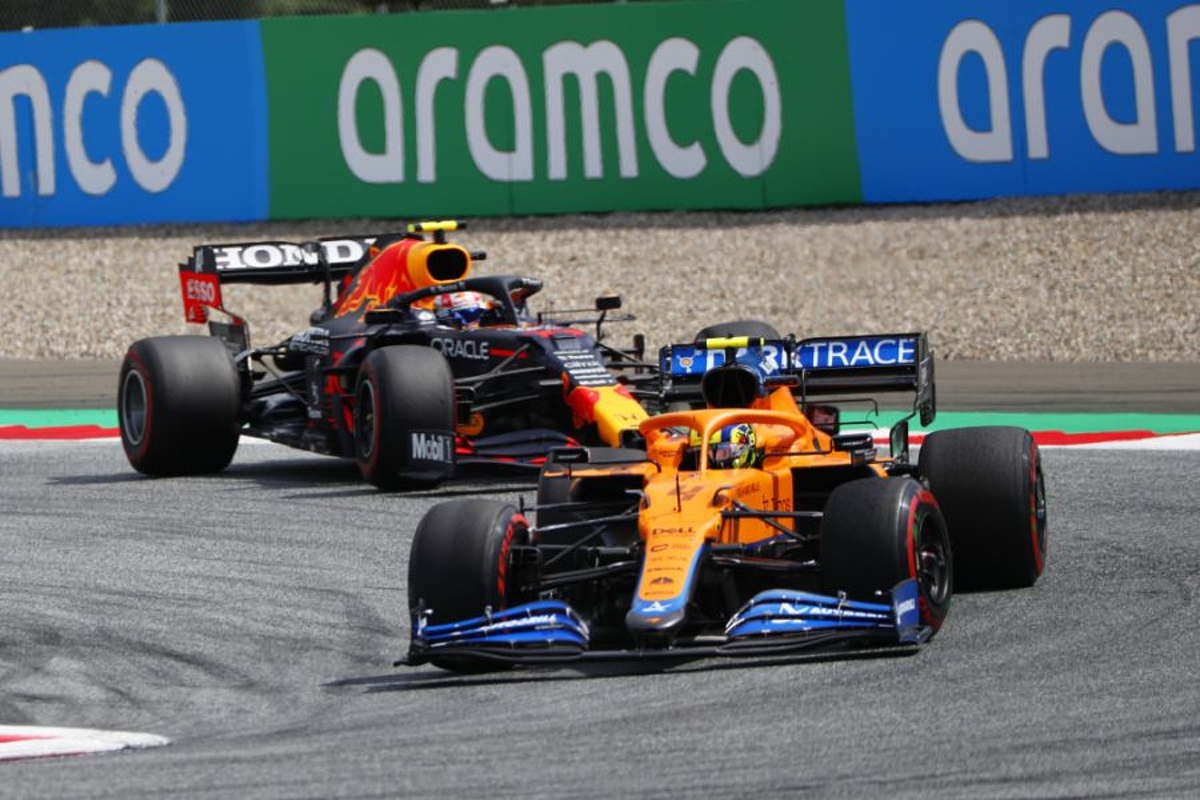 McLaren has "homework" as lapped Lando laments pace deficit
McLaren has "homework" as lapped Lando laments pace deficit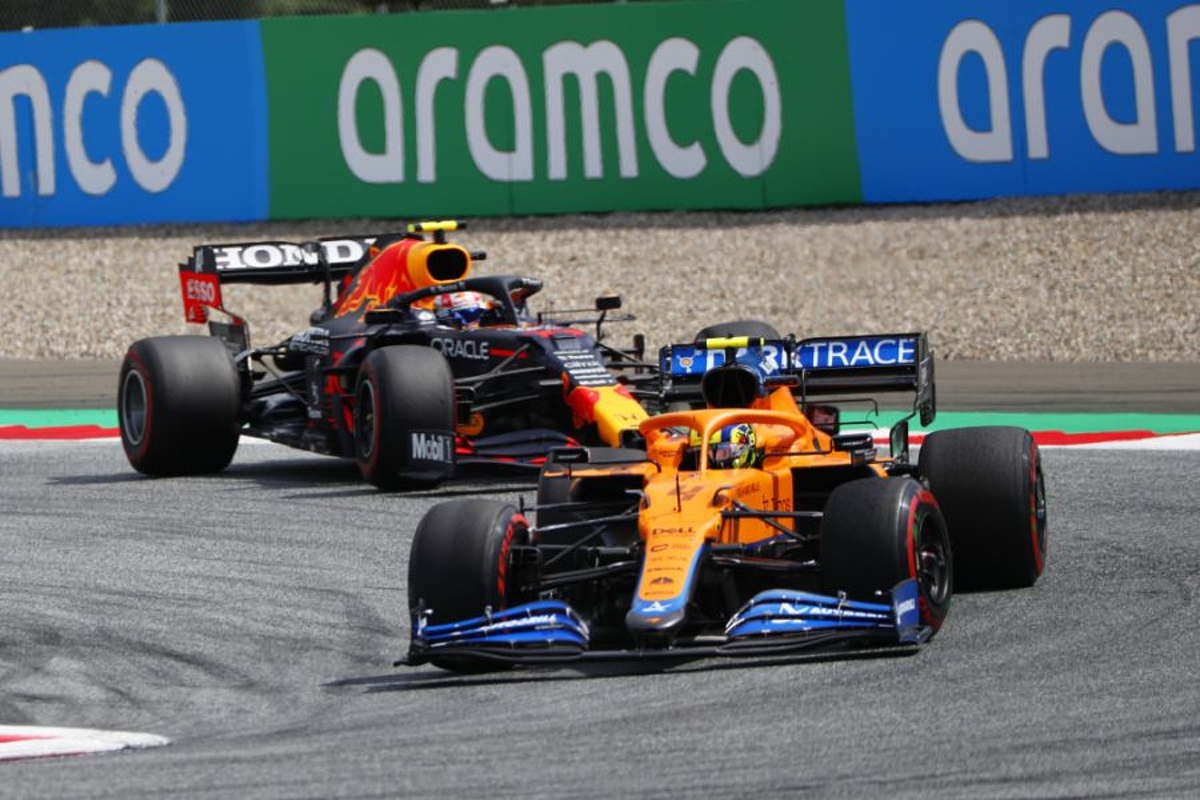 Lando Norris claimed McLaren has "homework" to do after the team was unable to replicate its qualifying pace on Sunday at the Styrian Grand Prix.
Norris is fourth in the drivers' standings and remains the only man to have scored points at every race this year.
Sunday marked his third consecutive fifth-place finish but although claiming the 'best of the rest' tag again behind the Red Bull and Mercedes drivers, Norris crossed the line a lap down on race-winner Max Verstappen, albeit with the short circuit naturally playing its part.
But after qualifying fourth at the Red Bull Ring, Norris said: "The weird thing is how far off we are on race day.
"It shows how much better the cars are from Merc and Red Bull so you can see why I was surprised, or why it is cool sometimes, to be as close as we are in qualifying.
"It was two-hundredths to [Valtteri] Bottas or [Lewis] Hamilton in qualifying, which is cool and it gets you hyped up, but then you have a race like Sunday where they just drive off and lap you.
"It shows we have a car that needs a lot of work still compared to those two teams.
"We maximise it on Saturday when the tyres are good, we have low fuel and things but as soon as the car is pushed and forced a little bit more by the weight or temperatures, it doesn't cope very nicely.
"I don't know what to do. More homework, trying to make the rear grip more. It's as simple as that. It is what we will try to do."
Styrian GP result key in battle with Ferrari
Laughing "I don't know how," when informed the result had kept him ahead of Mercedes driver Bottas in the standings, Norris reflected on how the race affected the broader championship picture.
"Days like Sunday are very good," he explained. "There's a lot of points for myself, for us as a team. Ferrari outscored us a bit but there's not a lot more we could do.
"We have to be happy with how I did. I didn't make any mistakes, I didn't do anything that cost us and days like Sunday, although you always want that little bit more, are ones you are going to be thankful for and be happy with."