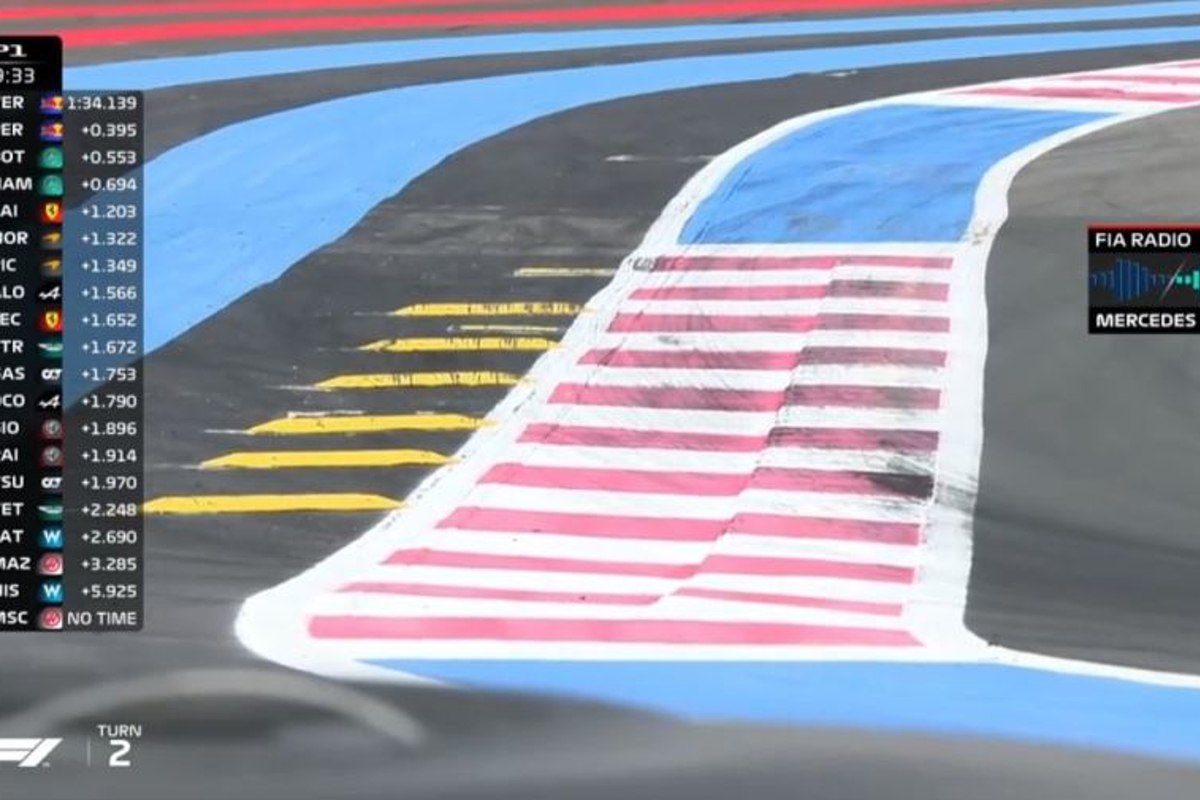 Red Bull and Mercedes gang up on FIA over car-damaging kerbs
Red Bull and Mercedes gang up on FIA over car-damaging kerbs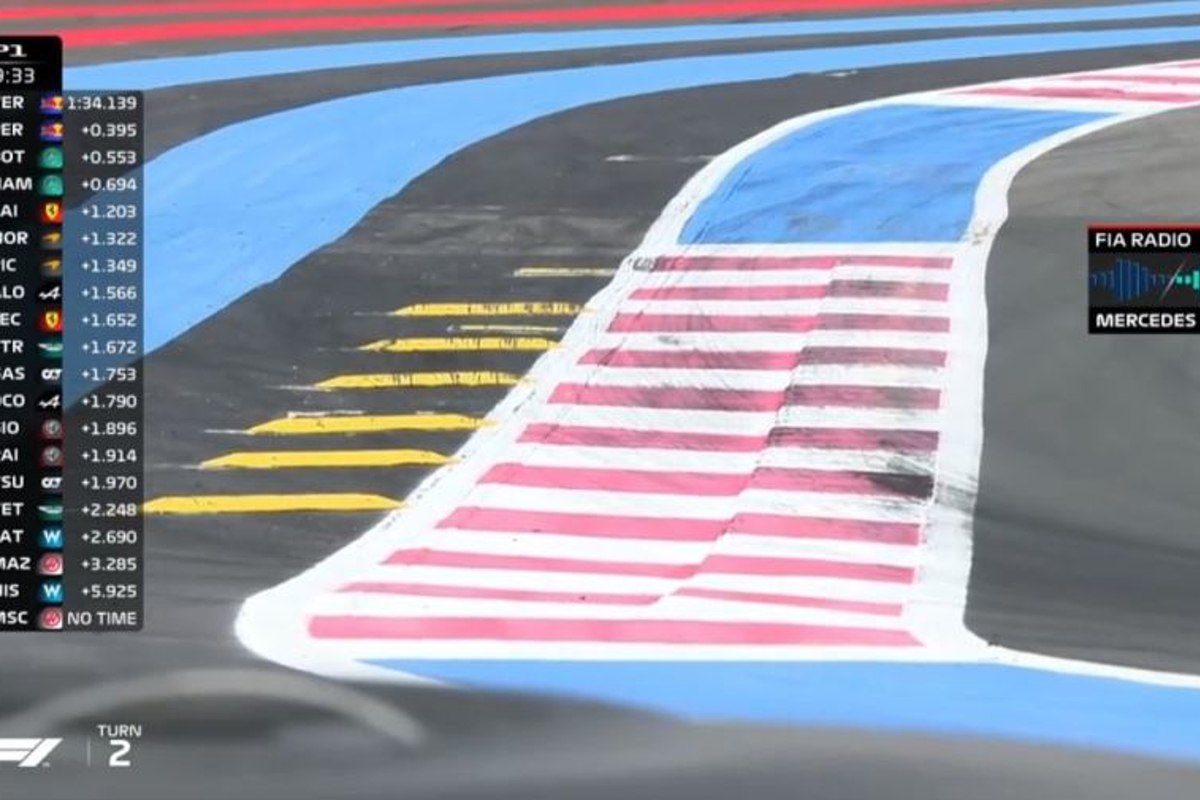 Red Bull has joined forces with Mercedes to complain to the FIA over kerbs at the Paul Ricard circuit they claim has cost both teams thousands of pounds.
In FP1 for the French Grand Prix, Valtteri Bottas ran over the rumble-strip kerbing at the apex of turn two, causing damage to the front wing and floor of the W12.
That prompted team manager Ron Meadows to jump on the radio and express his anger to FIA race director Michael Masi.
"Those yellow rumble strips on the exit of two have done an awful lot of damage to our car," fumed Meadows. "They're just too aggressive."
In response, Masi said: "They're the 50-millimetre ones that we normally have in a lot of places Ron."
Meadows then retorted: "All I'm telling you is our car is rooted because we went over them and we can't say 'Well, you shouldn't go there' because that's tens of thousands or hundreds of thousands of pounds worth of damage by going three-foot too wide."
Masi concluded by saying: "It's a bit more than three foot but I'll have a look. Thank you!"
In the second practice session, Red Bull's Max Verstappen also caught the strips, sending a piece of carbon fibre flying off the car.
The part was picked up by a marshal, although team manager Jonathan Wheatley took to the radio to politely ask Masi if it could be returned.
Later in the hour-long session, Wheatley returned to the radio to make Red Bull's own complaint about the kerbs.
"It's been interesting watching the cars going through turn two and thinking about those yellow kerbs on the exit there," said Wheatley.
"We've just done a shed-load of damage to our car and pretty sure Max didn't end up there on purpose.
"It just seems to be such a huge penalty for a minor indiscretion on the drivers' part. I was wondering whether you would consider, I don't know, removing half of them."
Masi's reply was to remind Wheatley that "they were actually there in 2019, funnily enough", referring to the last time F1 raced at the track.
Wheatley added: "We know that these cars use different areas and if you look now on these long runs they're not going anywhere near them.
"As I say, it just seems the penalty for going wide, which could be a timing loop, is about £100,000."
Masi, though, held firm, although has promised he will review the matter.
He added: "I think I've heard a number of team principals and drivers asking for physical limits Jonathan. I'll have a look at it all this evening."