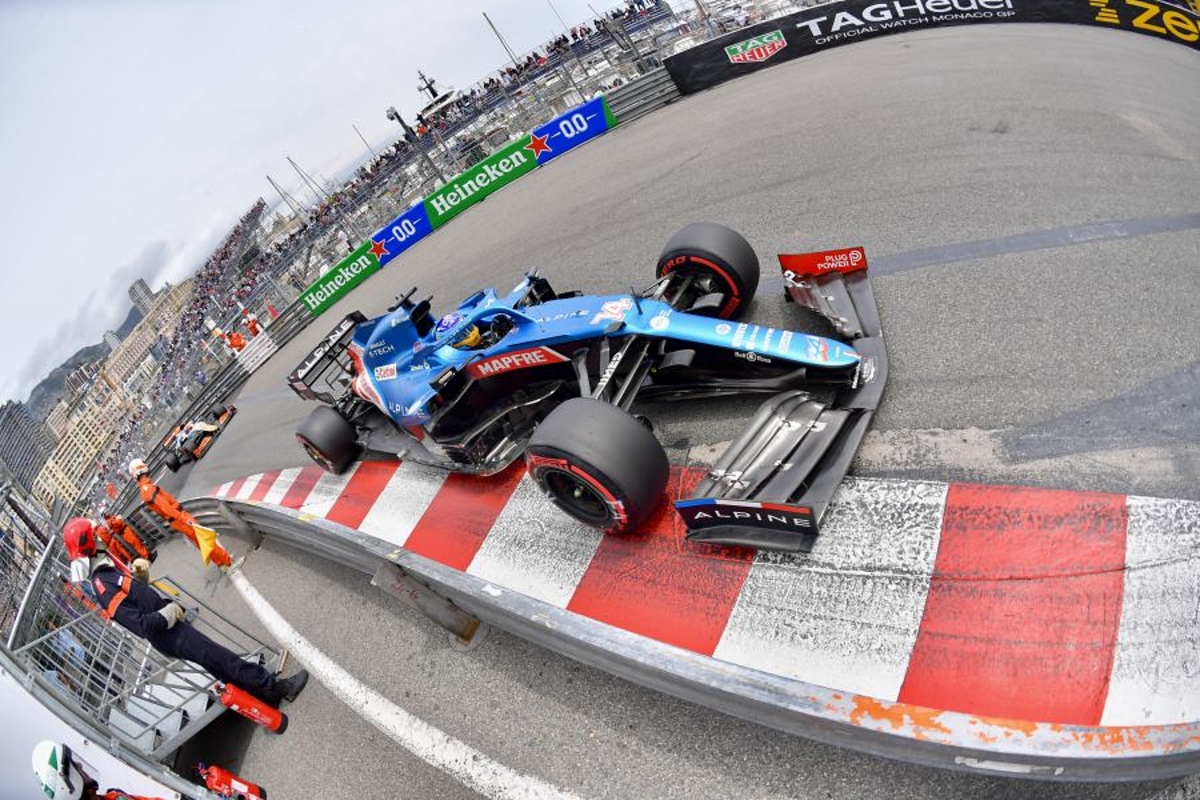 Alonso solace in small victories at "tough" Monaco
Alonso solace in small victories at "tough" Monaco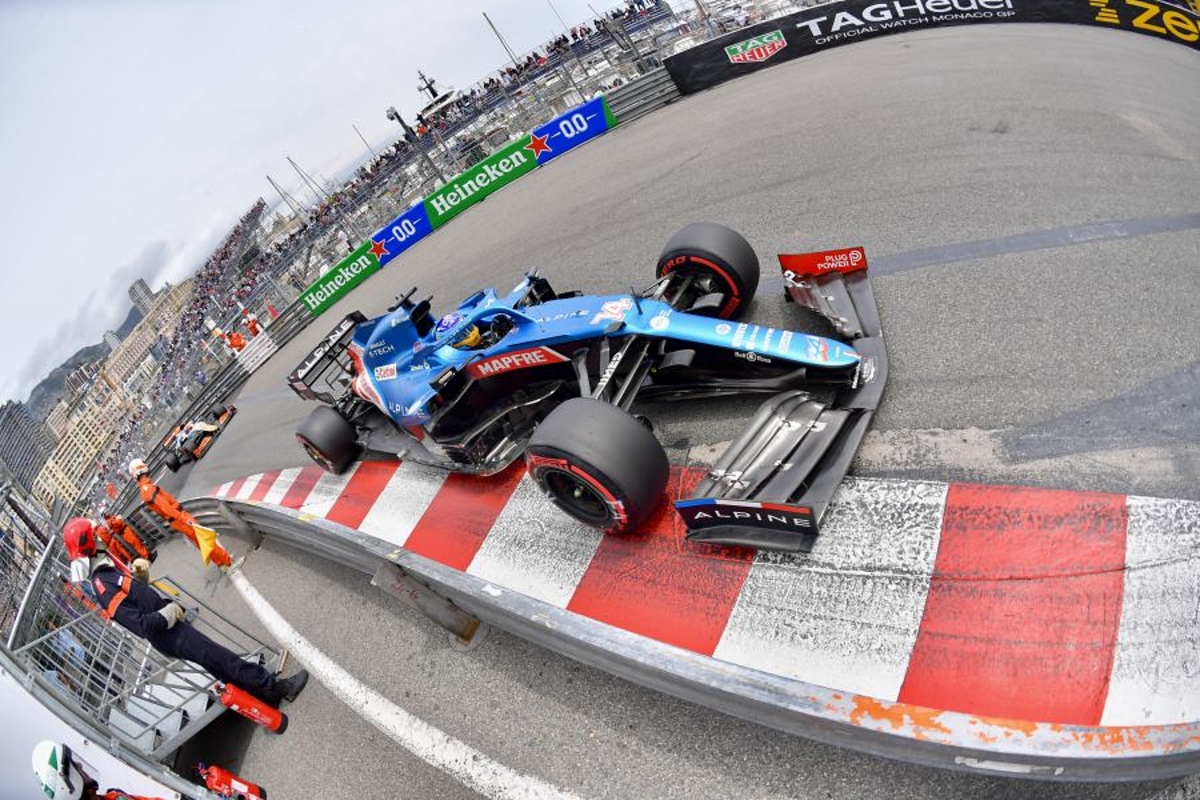 Fernando Alonso managed to find small crumbs of comfort from a Monaco Grand Prix that after qualifying had left the Spaniard with a mountain to climb.
Alonso stumbled in qualifying at the first hurdle on Saturday as he was only able to set a time good enough for P17.
Such was the lack of pace that the Alpine driver was out-qualified by both Alfa Romeo drivers of Antonio Giovinazzi and Kimi Raikkonen, the Williams of George Russell and F1 rookie Yuki Tsunoda in his AlphaTauri.
Although aided by the retirements of both Valtteri Bottas and Charles Leclerc, Alonso was one of the few drivers to complete an overtake, moving up two positions during the 78 laps to finish 13th.
"It was tough as probably we anticipated after the qualifying," said Alonso. "Monaco, starting P17, is not ideal so it was a long race but I'm happy with the race in a way.
"We started P17, we finished P13. We had good pace at the end. We overtook two cars, one at the start going into turn three, Casino, and to finish four seconds behind P9, starting P17, it was the maximum.
"But a disappointing weekend because in general because we were expecting more from Monaco."
Alpine experiments on the Monaco streets
Rather than accept Sunday as a wasted day, Alonso revealed the team tried some different things to gather information for future races including the Azerbaijan Grand Prix, which is also a street course.
"We experimented a little bit in the race with a few things on the car, with a few things also that we were testing in a way in the race, changing things on the steering wheel just to gather information," added Alonso.
"The start was very good for me, very good for Esteban [Ocon] as well taking one position. The pit stops I think were 2.1 seconds and 2.2 seconds, so there are things that, parallel to the result or the weekend, you try to improve as a team.
"So we tried to maximise but as I said before, we were expecting a lot more from Monaco. It was not possible."