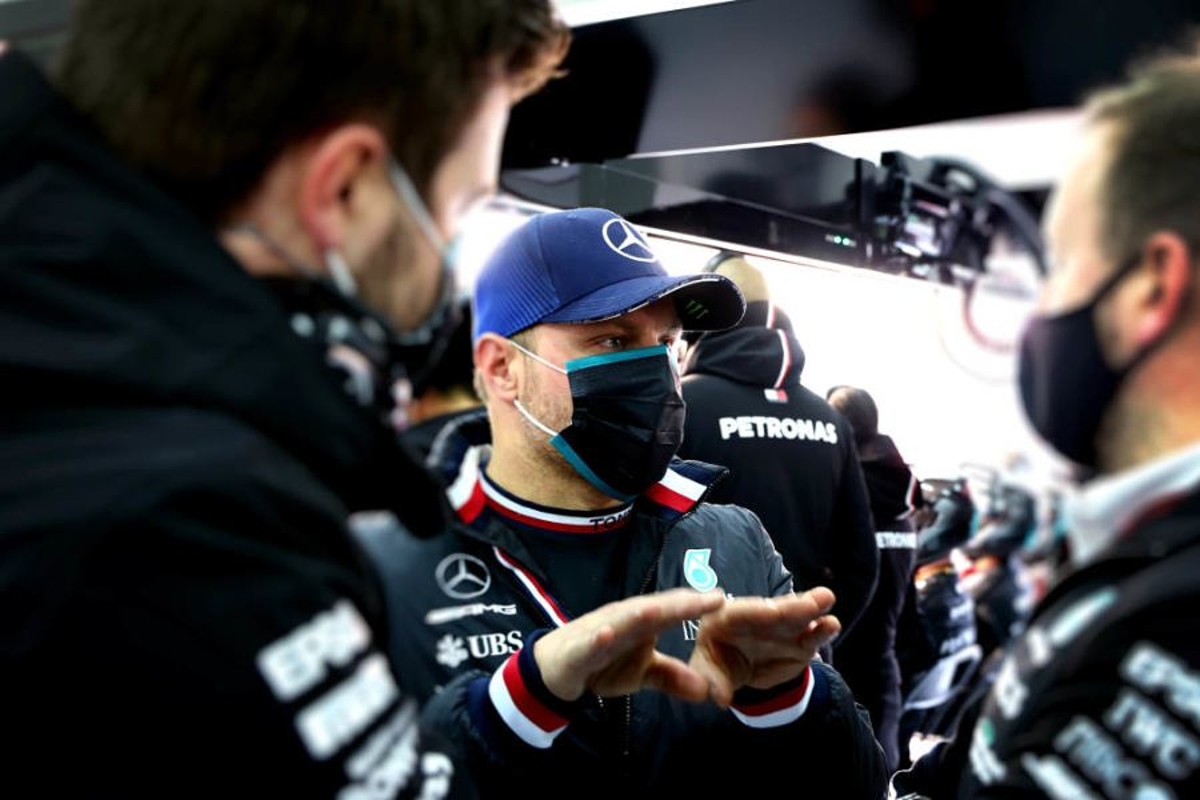 Mercedes vow to find race-wrecking tyre warm-up solution for Bottas
Mercedes vow to find race-wrecking tyre warm-up solution for Bottas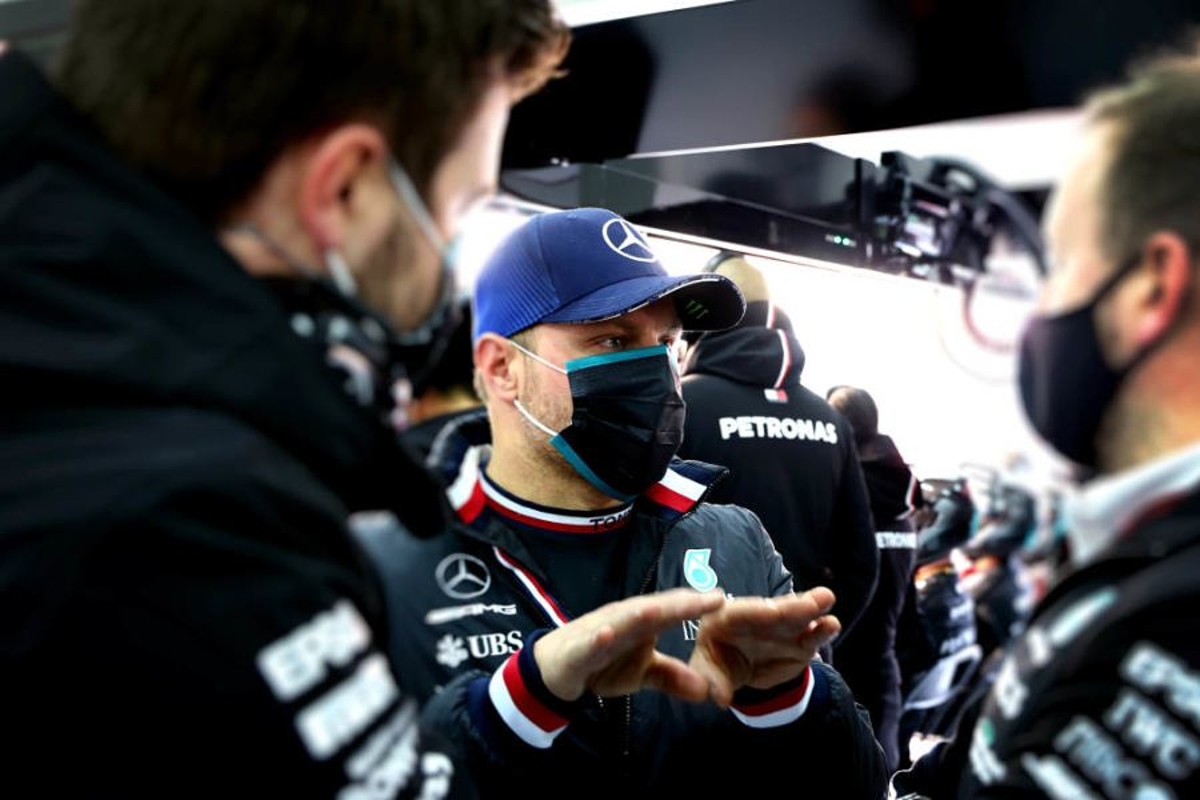 Mercedes trackside engineering director Andrew Shovlin has claimed the team must assist driver Valtteri Bottas to get on top of the tyre warm-up issues that destroyed his Emilia Romagna Grand Prix.
Bottas set the early pace at Imola by topping both Friday practice sessions but after the sun rose on Saturday morning, the Finn's weekend took a nosedive.
Whilst team-mate and championship leader Lewis Hamilton bagged the 99th pole position of his career, Bottas languished in eighth.
Although his race ended in a dramatic fashion with an incident involving Geroge Russell, Bottas had struggled to progress through the order and had, in fact, gone backwards.
Bottas' problems, revealed Shovlin, all stemmed from an inability to warm-up his Pirelli tyres.
"In qualifying, he seemed to be struggling a little bit more for the tyre temperature than Lewis," he explained.
"The lap that he did in Q1 on his first run would have put him in the top four, he just couldn't match that lap. That was the third lap on the tyres. Moving to the first lap, he wasn't able to match that.
"There is something there we need to understand. The thing though with tyre temperature is there is often that a very small difference has a very big impact on grip. Unfortunately for Valtteri, he was just on the wrong side of a lot of the cars and that gave him a very compromised start position.
"So that is one thing we have got to go off and work on with him and help him understand."
Referencing the race, Shovlin added: "He was struggling following and being able to overtake because he was losing front-end in the tow but also the rear wasn't strong. Again it was that theme that warm-up was a problem for him.
"Then on the transition to medium, the warm-up meant that he got caught in that bunch of cars where backmarkers – Max was there as the leader coming through and that was what really triggered the sequence that ended his race.
"There have been bits of the weekend where he looked very strong and parts where he actually looked like he was going to give Lewis a very tough time and really I think all the negatives have come down to this issue of warm-up in those conditions and we need to find a solution to that.
"I think, if we do that, then the rest of it should click into place."