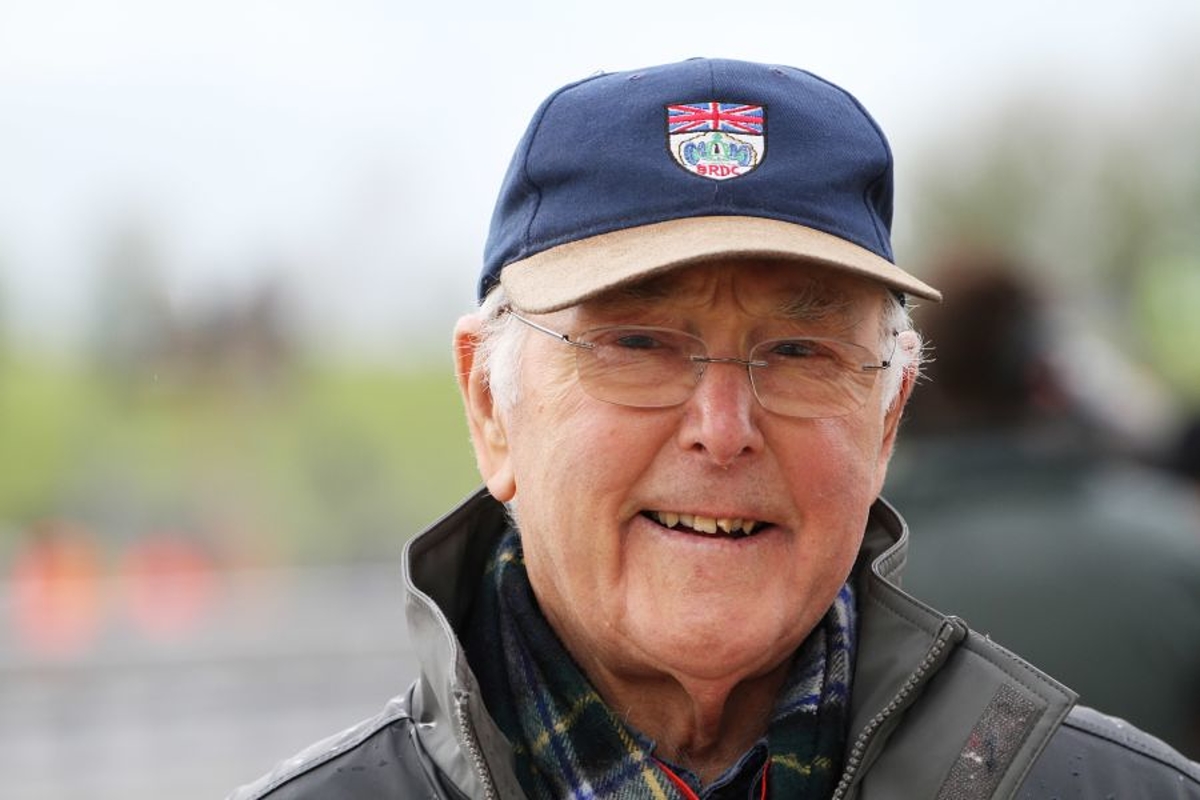 Murray Walker, F1 commentating legend dies aged 97
Murray Walker, F1 commentating legend dies aged 97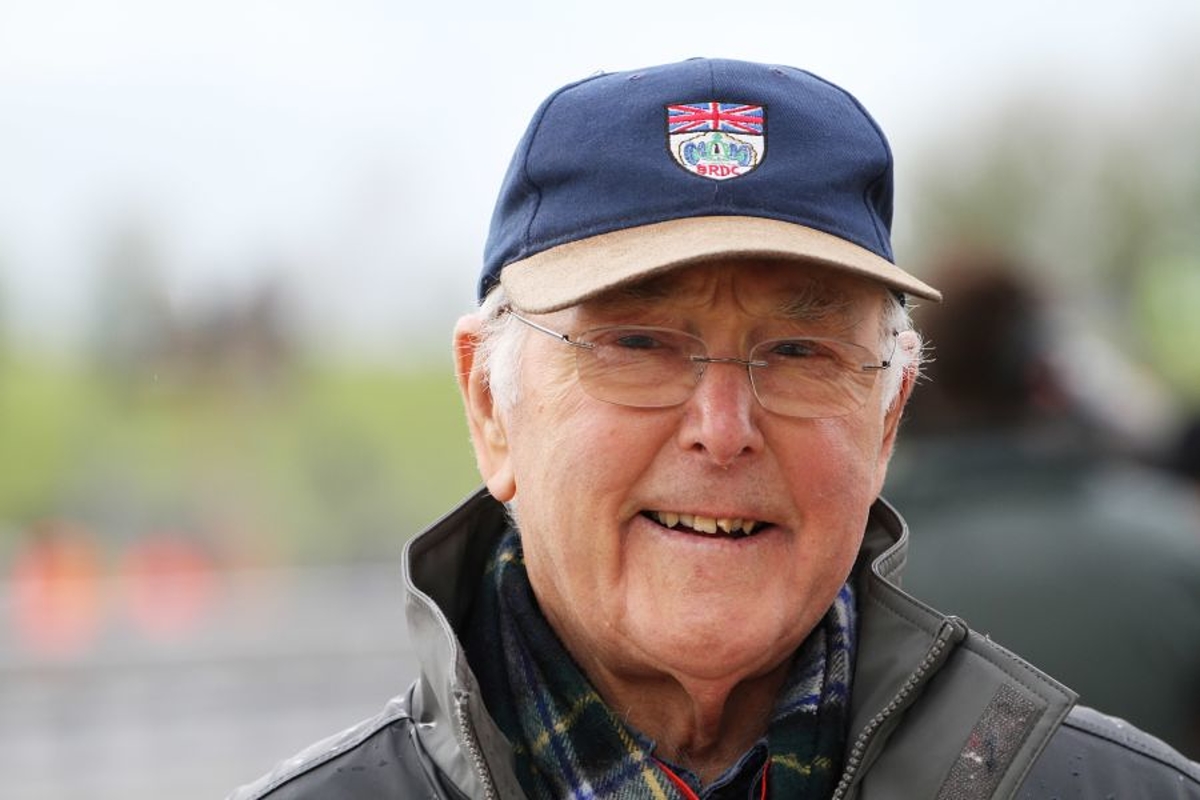 Legendary Formula 1 commentator Murray Walker has died aged 97, the British Racing Drivers Club has confirmed.
Walker covered the sport as lead broadcaster between 1976 and 2001, becoming synonymous with the sport.
"It is with great sadness we share the news of the passing of BRDC Associate member Murray Walker OBE," the BRDC said in a statement on Saturday evening.
"A friend, a true motorsport legend, the nation's favourite commentator and a contagious smile. Murray will be sadly missed, his mark and voice will live on in motorsport and our hearts forever.
"We thank Murray for all he has done for our community. Sending our love and thoughts to Murray's family and friends in this difficult time.
"RIP our friend."
Tributes poured in from around motorsport.
We are immensely sad to hear that Murray Walker has passed away

His passion and love of the sport inspired millions of fans around the world

He will forever be a part of our history, and will be dearly missed pic.twitter.com/cMwLjjqxAj

— Formula 1 (@F1) March 13, 2021
Rest in Peace Murray Walker. Wonderful man in every respect. National treasure, communication genius, Formula One legend.

— Martin Brundle 💙 (@MBrundleF1) March 13, 2021
God's Speed Murray and thanks for so much. The Legend will never die. #Murray #F1 pic.twitter.com/s3HBqeoYLz

— Damon Hill (@HillF1) March 13, 2021
He was the voice of @F1 to millions and his love, passion and positivity for our sport were unmatched.

You will be truly missed, Murray Walker ❤️ pic.twitter.com/mXVDID6GdS

— Mercedes-AMG PETRONAS F1 Team (@MercedesAMGF1) March 13, 2021
Like millions of F1 fans, all of us at McLaren are deeply saddened by the news that Murray Walker has passed away.

He brought our sport to generations by sharing his passion and knowledge with humour and humility. Our thoughts are with all who had the fortune to know him. pic.twitter.com/0NBS1KWxpE

— McLaren (@McLarenF1) March 13, 2021
The voice of our sport for so many years.

We're deeply saddened to hear of the passing of the great Murray Walker.

We'll miss you, Murray ❤️ https://t.co/J2bvX6NRcZ

— Haas F1 Team (@HaasF1Team) March 13, 2021
Very sad to learn that Murray Walker has passed away. @F1 Grand Prix commentator for over 25 years for the BBC and ITV, notably with James Hunt, he was the voice of Formula 1. All the @FIA family pays tribute to him. My thoughts are with his loved ones. pic.twitter.com/NtD178U8HF

— Jean Todt (@JeanTodt) March 13, 2021
I'm deeply saddened by the loss of Murray Walker.

— Mika Häkkinen (@F1MikaHakkinen) March 13, 2021
The voice of Formula 1 ♥️ Murray Walker pic.twitter.com/uXWxMNpQtj

— Honda Racing F1 (@HondaRacingF1) March 13, 2021
"It is with great sadness that I have to inform Silverstone's fans that Murray Walker died earlier today. He was to so many of us fans of F1, the voice that epitomised the sport we love. pic.twitter.com/sllG6Hhzx1

— Silverstone (@SilverstoneUK) March 13, 2021
We are truly saddened to hear of Murray Walker's passing.

Murray was the voice of @F1 for so many, and provided unforgettable commentary on many of this team's most iconic moments. His passion for the sport was infectious, and never failed to make people smile. pic.twitter.com/YjN8nfSuia

— Williams Racing (@WilliamsRacing) March 13, 2021
We are all very sad to hear that Murray Walker, the voice of motorsport, passed away earlier today. pic.twitter.com/QJSlILyyP4

— Red Bull Racing (@redbullracing) March 13, 2021
One of the legendary voices of @F1 has passed away. We are grateful to him for adding to the excitement of our battles on the track. pic.twitter.com/Qt2pHK8bmB

— Scuderia Ferrari (@ScuderiaFerrari) March 13, 2021
Tonight we pay tribute to the voice of F1, the legendary Murray Walker, who brought joy to so many of us.

Rest in peace, Murray. May you once again tussle for the mic with James Hunt. May your Murrayisms entertain all for ever more. pic.twitter.com/FjKyuOALV1

— Alpine F1 Team (@AlpineF1Team) March 13, 2021
Saying goodbye to an icon of motorsport, Murray Walker. Thank you for capturing, and keeping, the attention of many F1 fans for generations 🙏

And we've got to stop, because we've got a lump in our throat ❤️ pic.twitter.com/QqJgCUrp6W

— Scuderia AlphaTauri (@AlphaTauriF1) March 13, 2021