Formula 1 finds itself in an unusual situation. Just two months away from the season-opening race in Bahrain its world champion is still to sign up for this year, leaving the reigning constructors' champions in Mercedes a driver short.
Sir Lewis Hamilton and Mercedes are currently in limbo over an extension to the Briton's contract, with team principal Toto Wolff telling Austrian broadcaster ORF that "curveballs" are holding up the process.
So, with everyone in F1 still in the dark over the future of the seven-time champion, we have had a think as to what those curveballs could possibly be.
Finances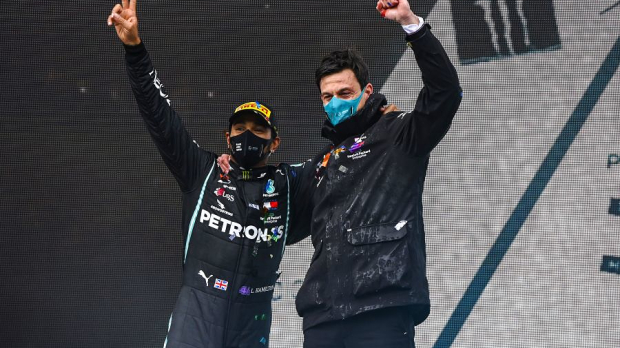 Obvious as it may be, the financial aspect is likely to be a sticking point. For Hamilton, he knows he is in the twilight of his career at 36 years of age and will be looking for a salary that represents his worth.
Of course, we're not just talking about his basic monthly pay packet, with his old deal understood to be £30million per year, as the minutiae that includes bonus clauses, add-ons for race wins, championship wins, or even a pounds-per-point contract will also be under discussion.
From a Mercedes point of view, they do not want to overpay for a diminishing product. For example, a new car will always be more expensive than a second-hand car due to shelf-life. You get more value for your money, more usage.
The same applies to Hamilton. Is Mercedes willing to fork out on a driver that may only be around for another two years or is there another younger option - enter George Russell - that will generate value as time goes by?
There is a driver salary cap of $30m per annum per pairing also being mooted, which would have a significant effect on Mercedes' wage structure.
Contract duration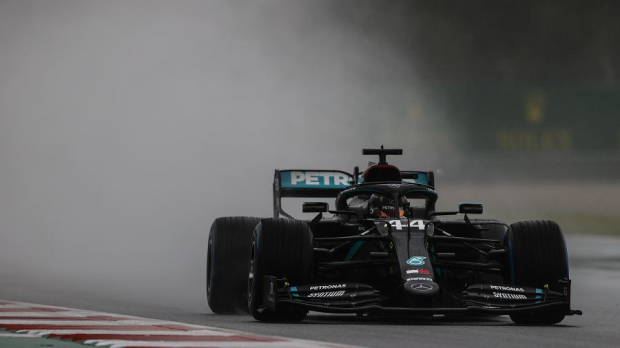 What happens if the finances are rosy but the driver wants to stick around for three years but the team has plans for the season after the upcoming one? You get a stall in negotiations.
Of course, no one knows who wants what length of contract and why, but logic suggests the new era of F1 starting next season may have something to do with this.
The pawn in this game is Valtteri Bottas. It is more than likely Mercedes will look to promote George Russell, whose own contract with Williams expires at the end of this year, in the near future given his impressive performances and massive potential.
Wolff has ruled out using Russell as a bargaining chip in the current Hamilton talks, but it does not mean his future is inconsequential.
If Mercedes wish to keep Bottas, the duration of a new contract with Hamilton would rest on its shoulders, but if the Finn is moved aside for Russell, then it would become Hamilton's problem.
Additional clauses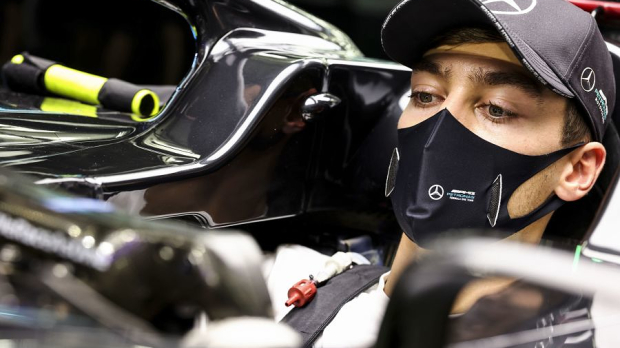 F1 drivers have a history of wanting more than the team bargained for - and that is not just financially.
Ayrton Senna vetoed Derek Warwick from joining him at Lotus for 1986. The Brazilian was then the driver vetoed by arch-rival Alain Prost for 1993 at Williams.
As drivers are a fussy bunch it is not inconceivable that Hamilton may be asking for similar conditions. Does he want Russell settling in at Mercedes whilst he is still at the helm?
Sure, his harmonious relationship with Bottas is nice and cosy whilst Hamilton saunters to championship after championship?
Then you have image rights and whether Hamilton or Mercedes are owners. All of these little things could potentially add up to the current roadblock.
A repeat of 2014?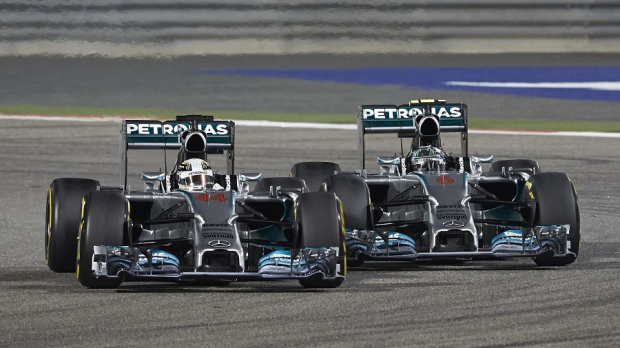 When Hamilton left McLaren to join Mercedes in 2013, many an eyebrow was raised. No one could quite understand why he would leave a team that, at the time, was competing for championships when Mercedes was just entering the fray.
Fast forward to the end of 2014 and everyone could see why. The switch proved to be a masterstroke. Why is this relevant? A new regulation set.
With the impending shift to a new breed of car next year, does Hamilton know something no-one else does?
If so, this comes back to the duration of the contract. If he knows a rival team was confident ahead of the new regulations, he may only want a year to try and wrap up record-breaking title number eight before joining a potential new powerhouse in the sport.
Retire à la Rosberg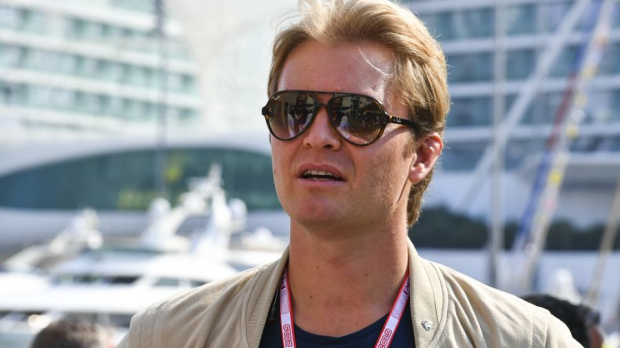 When former team-mate Nico Rosberg finally defeated Hamilton in 2016, the German shocked the sport by retiring almost immediately.
Now that Hamilton has equalled Michael Schumacher's record for championships and broken clear in pole positions, race wins et cetera, is he finished? As he completed what he set out to achieve?
From a Mercedes perspective, this is also intriguing as it could hurt the family dynamic of the Brackley and Brixworth factories.
Is the eighth title for Hamilton more beneficial to driver or team? Will a Hamilton title guarantee a constructors' title to boot? These are questions that will need to be answered.
The situation is desperately in need of sorting with the season dawning upon us. With the rest of the grid signed up already, surely Hamilton has to follow suit.