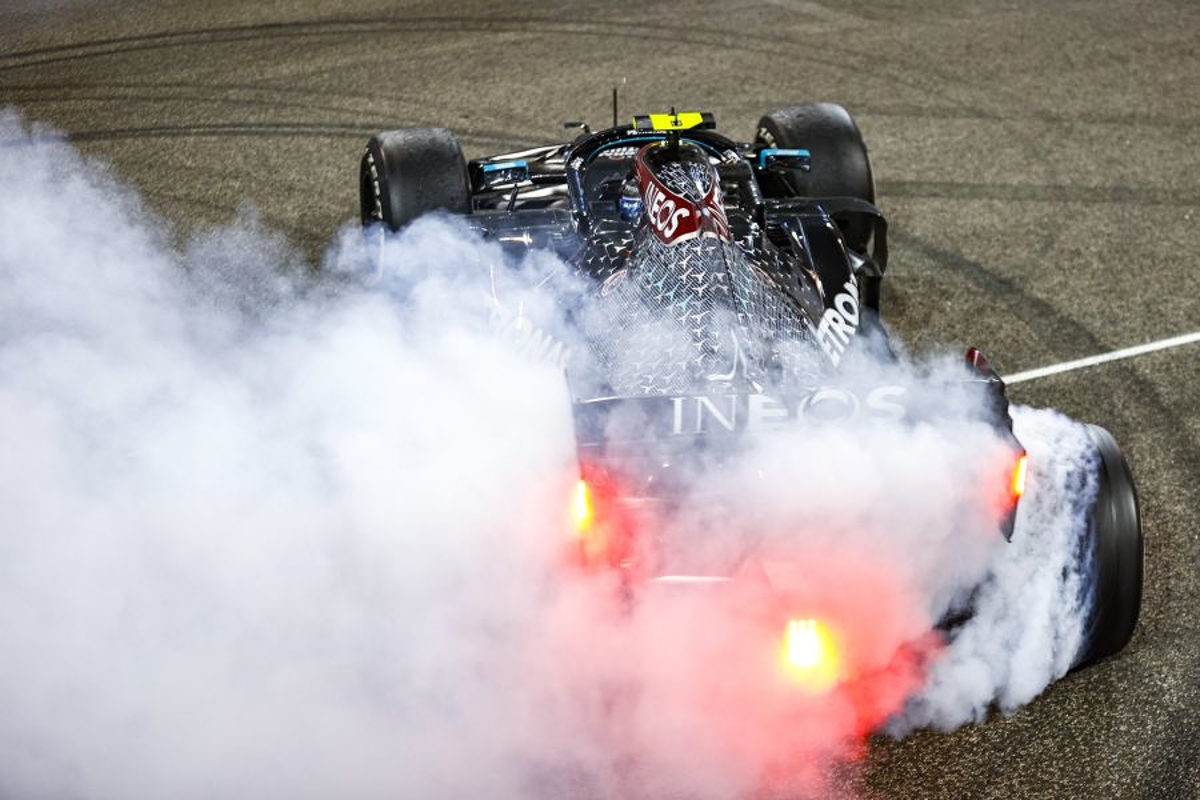 Why Hamilton and Bottas got away with doing doughnuts in Abu Dhabi
Why Hamilton and Bottas got away with doing doughnuts in Abu Dhabi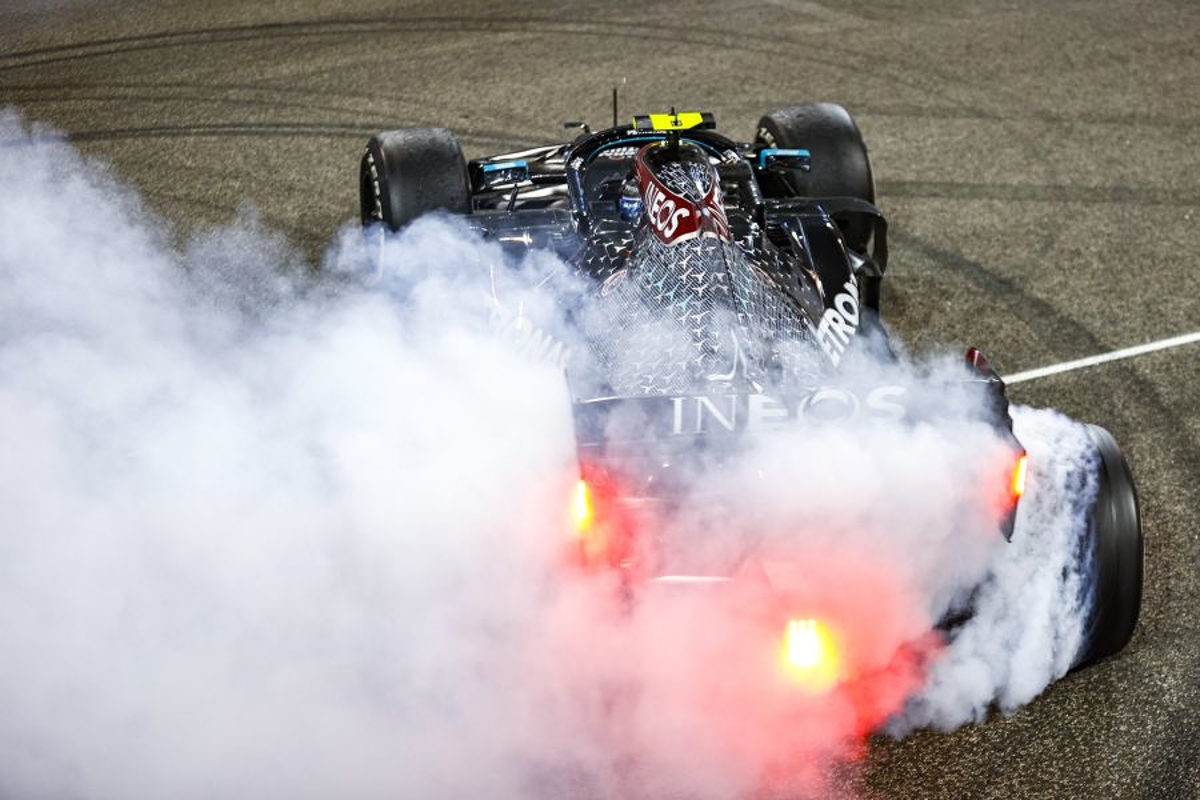 Mercedes chief strategist James Vowles has revealed the decision of Lewis Hamilton and Valtteri Bottas to perform doughnuts at the end of the season finale in Abu Dhabi was "not brilliant" but they got away with it.
As has become traditional, drivers often do doughnuts in the final race along the start-finish straight, but more as a crowd-pleaser to sign off the campaign. Even though there were no fans, the duo still put on a show.
The stress placed on the cars, however, is considerable and can often lead to components breaking, notably the gearbox.
That will have been in the backs of the minds of those inside Mercedes given both cars were required for the 'young driver' test at the Yas Marina Circuit less than 48 hours later.
Vowles has conceded that what unfolded was just on the limit of acceptable.
"Is it bad for the components? It's not brilliant," said Vowles. "You are running the engine near enough on the limiter as you are going around in circles.
"The gearbox itself, it depends on how you release the power down. If you progressively put the power through it's okay. We have generally seen that we haven't damaged the gearbox permanently, but it's not great for any of the set-up.
"Clearly, our car was not designed to have rear wheels spinning and rotating around in circles for 30 seconds to a minute. But that car also will have been stripped down after the race."
While the two W11s were then used in the test, with Stoffel Vandoorne and Nyck de Vries at the wheel, Vowles has confirmed the cars were "built up with other components rather the ones that were used that weekend".
Unusually, race winner Max Verstappen did not join Hamilton and Bottas in the doughnut jamboree.
Explaining the reason, Vowles added: "I asked Red Bull why and I think that was just a communication error. They had forgotten about it and Verstappen, therefore, didn't make his way to the grid."