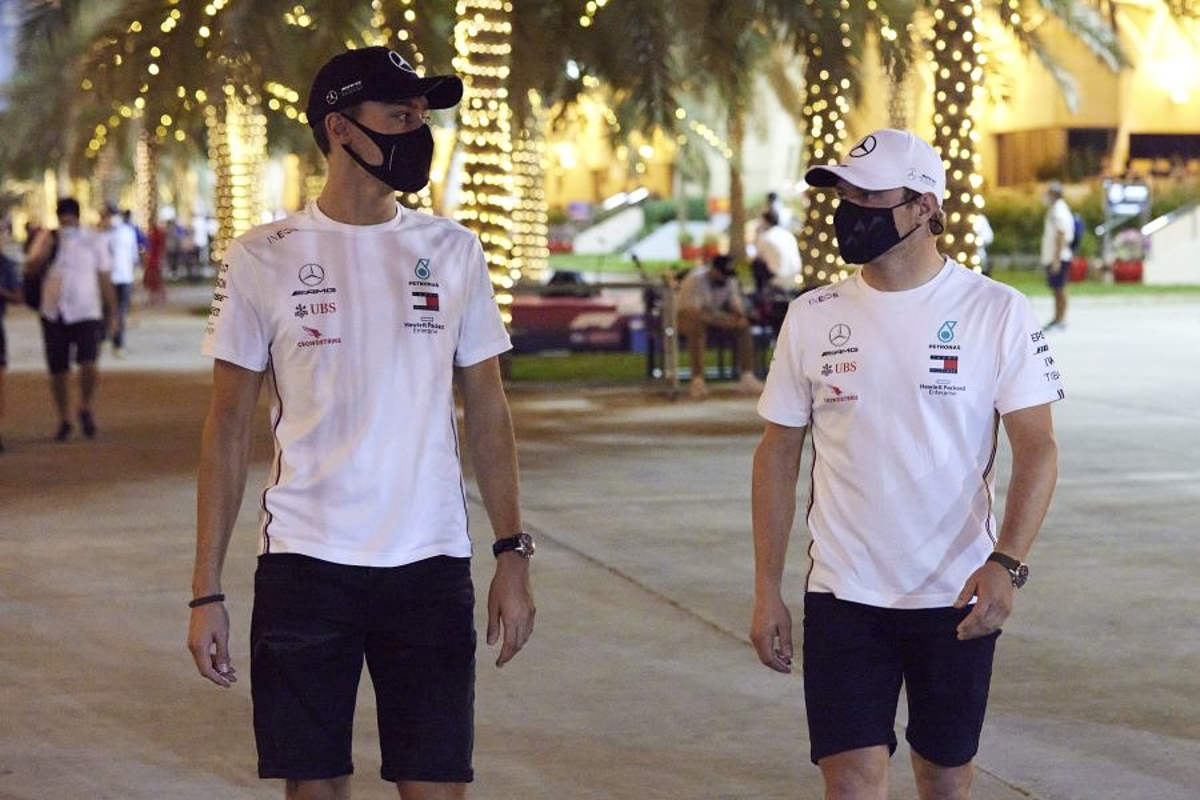 To those who don't know F1, I might have looked like a complete **** - Bottas
To those who don't know F1, I might have looked like a complete **** - Bottas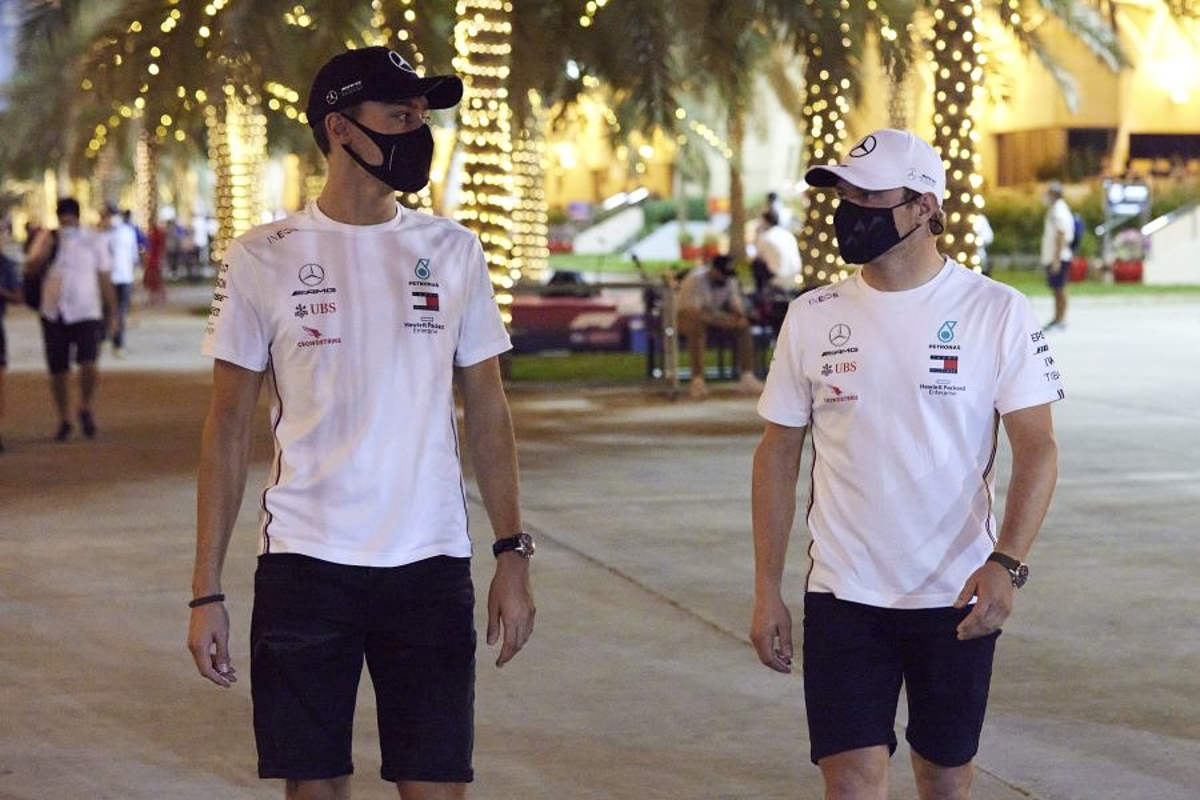 Valtteri Bottas conceded his performance in the Sakhir Grand Prix against stand-in Mercedes team-mate George Russell might have made him look like "a complete ****" to anyone not familiar with Formula 1.
Russell joined the team in place of Lewis Hamilton after the seven-time champion tested positive for Covid-19, placing Bottas under pressure to perform against a driver who is seen as Mercedes' star of the future.
Bottas was outpaced by Russell on Friday in practice after the Finn damaged the floor of his W11 in FP1 before having his two best lap times deleted in FP2 for exceeding track limits.
In qualifying, Russell finished just 0.026 seconds adrift of Bottas in a front-row lock-out and in a car uncomfortable to him given his significantly taller frame compared to Hamilton.
After beating Bottas off the line into turn one at the start, Russell was then denied a deserved win by a pit-stop mistake by the team and then a puncture nine laps from the finish.
"If you don't know things, I might have looked like a complete ****, a fool, so that's not nice," said Bottas. "But the people who know, they know how the performance [was] and how the end result could have been.
"It was a pretty bad race for me from that side and it will be very easy for people to say that a new guy comes in and beats the guy who has been in the team a few years, so it was not ideal.
"I knew that in the first stint with the medium tyre that the track position would be important, so obviously it was unfortunate to lose that, but in the second stint I was catching him at a pretty decent rate
"I knew everything was still going to be open and that most likely we were going to have a good battle. He obviously did a mistake-free race, but I still knew there would be everything to play for.
"I was confident, based on what I felt with the hard tyre, the car was more complete balance-wise. I knew there was going to be other opportunities and that was ultimately the plan for me, to get him, and it was getting close.
"The race was not finished when we had the thing with the pit stops, which changed everything. I managed to go a bit longer on the medium tyre and that would have opened up opportunities for me. I was catching him."
The pit stop mistake came on lap 63 of 87 when, with a good lead on the rest of the pack, Mercedes double-stacked its cars for a precautionary tyre change during a safety car period.
Things went wrong when a broken radio left one pit crew member without the correct information, resulting in Bottas' tyres being fitted to Russell's car, forcing the pit-stop crew to sent the former back out on the hard tyres he had come in on.
That left Bottas struggling to withstand attacks from those behind as he dropped from fourth at the restart to eighth at the chequered flag, a place ahead of Russell.
"It's hard to explain the feeling when you come to a pit stop and you leave the pit stop with the same old tyres that you came in with and then lose positions," added Bottas.
"Obviously a big mistake from the team that will be analysed and learned from. It was a nightmare being on the old tyres that had lost temperature. I was like a sitting duck. It was a real nightmare situation."