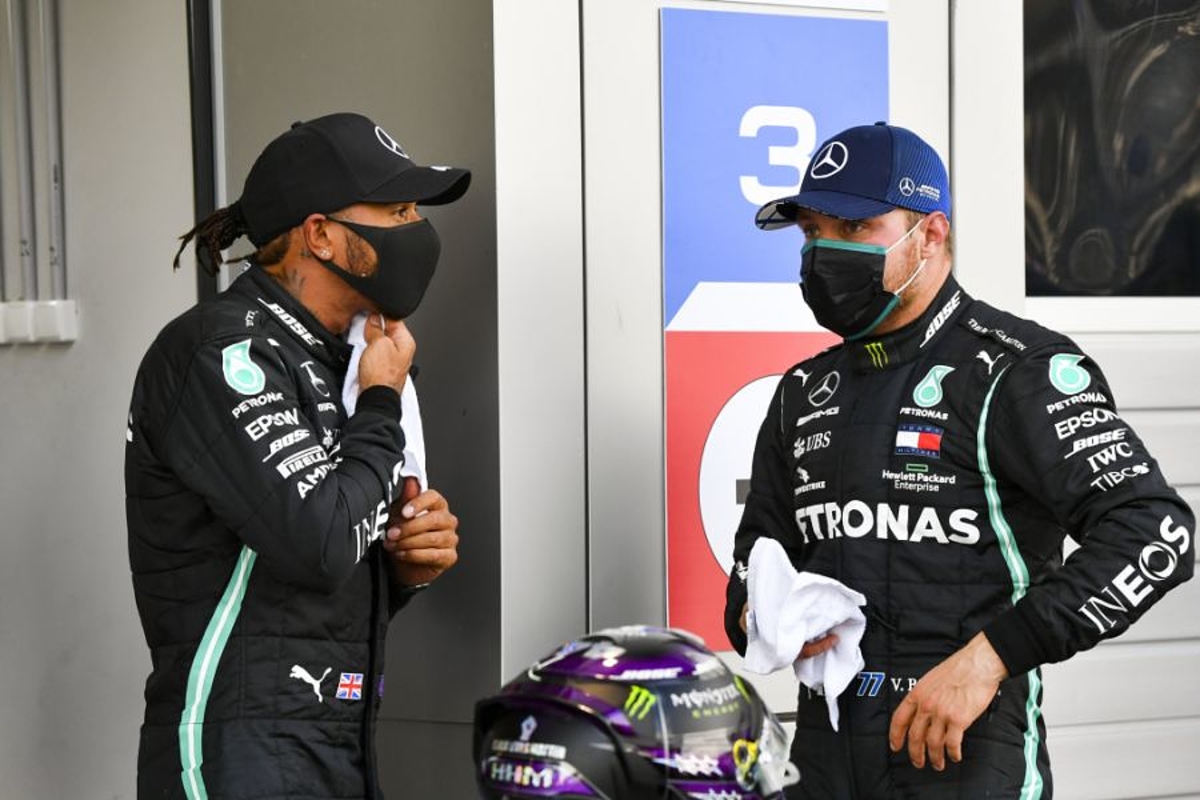 "Team leader" mentality has prevented bust-up with Bottas - Hamilton
"Team leader" mentality has prevented bust-up with Bottas - Hamilton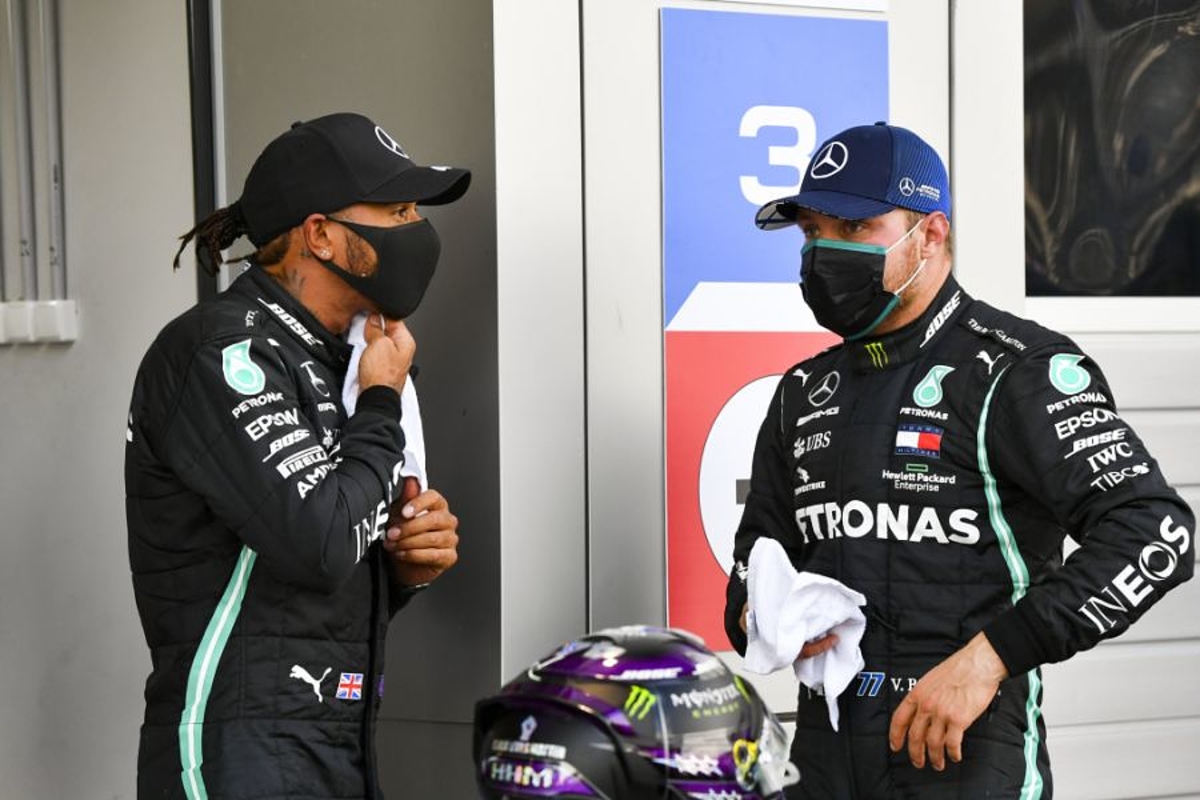 Lewis Hamilton believes learning to be a "team leader" has helped him to avoid a breakdown of the relationship between himself and Mercedes team-mate Valtteri Bottas.
Hamilton's relationship with his previous team-mate Nico Rosberg quickly reached boiling point as the pair were strongly competitive and fought each other hard in an open racing environment.
The rivalry with Bottas has been less intense but Hamilton explained: "I would say I've naturally grown over time, so learning more and more how to be a team player and a team leader.
"I really don't think I've changed the way that I work [since Rosberg]. I generally keep myself to myself, I work with my team.
"I think we have really good respect between us. When he wins, he knows he's done it outright on hard work, and if not then he knows that he just has to work harder next time."
Hamilton's four-year partnership with Rosberg saw many close battles between the two, with Hamilton taking 32 wins and two titles and Rosberg 22 wins and one title. The qualifying balance was 42/36 in favour of Hamilton.
In contrast, Bottas has been much more of a support driver in the team, only winning nine races since joining in 2017 while Hamilton has won 41. He has not been able to mount a title fight that has gone the distance.
Hamilton added: "We continue to work on our relationship, colleague-wise and competitor-wise, in the background and we don't let whatever's happened on track filter into when we get out of the car.
"The great thing I've always taken pride in for myself is that I have to do the job on the track, can't blame any other factors. [You] can't be trying to alter other factors outside in order to affect the outcome of a race.
"If I get beaten on a day, I need to do a better job, and if I win naturally it's great."
Team principal Toto Wolff added the positive partnership between the two has become a key part of the team's relentless and dominant performances.
Wolff said: "I think it's completely normal that there's always a rivalry and that is the name of the game.
"Harmony is the wrong word because between two team-mates harmony is difficult and we completely comprehend it. We're not out racing because we seek for harmony on the weekend.
"I think it's a very productive environment now where things are being done. We're not taking each other so seriously sometimes and the talking is being done on the track."
Before you go...
Wolff issues safety warning over planned wind tunnel ban
McLaren ready to "give it everything" in intense triple-header - Norris