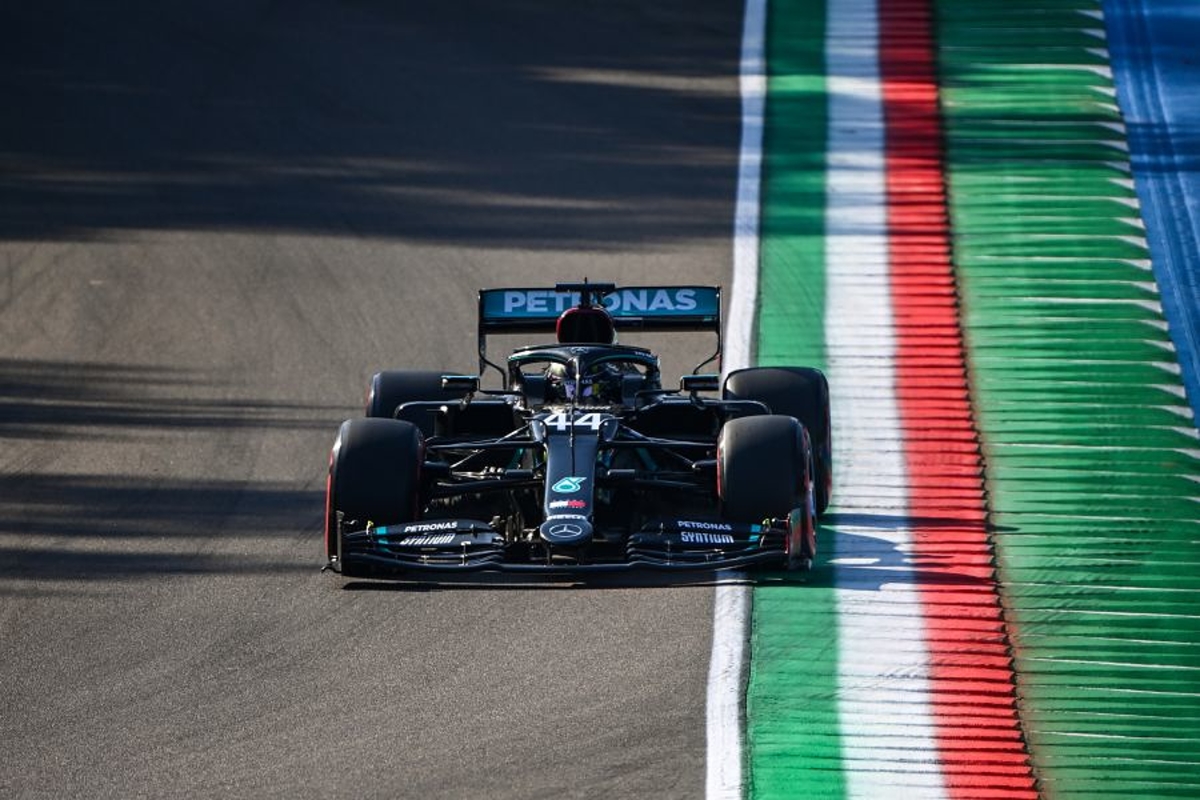 Imola "not a great race circuit" - Hamilton
Imola "not a great race circuit" - Hamilton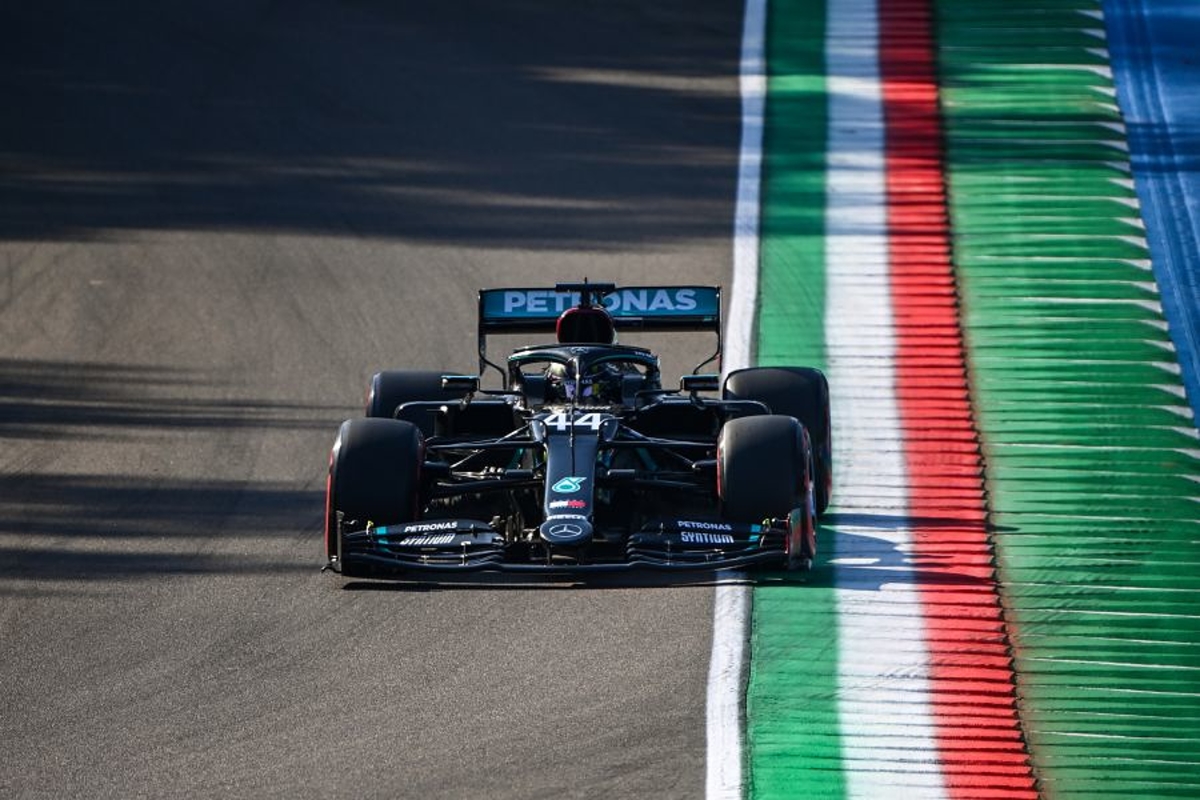 Mercedes driver Lewis Hamilton has bemoaned Imola as "not a great race circuit" and has expressed concern at the likely lack of overtaking during the Emilia Romagna Grand Prix.
Formula 1 has not raced at the venue since 2006 but has returned as part of the influx of circuits bolstering a pandemic-hit calendar.
After setting the benchmark in the sole practice session ahead of qualifying at Imola, Hamilton sang the praises of the circuit as a one-lap entity but put doubt on the potential excitement for Sunday's race.
"It was a good session, the track is incredible," said the Mercedes driver. "It is unbelievable how fast it is around this track.
"I think for a single lap, it is going to be incredible. [But] It is definitely not going to be a great race circuit, being that it is so fast for us. It is very narrow. It is going to be very difficult to overtake.
"There will probably be no overtaking in that midfield after turn two, maybe down the main straight, you will see some overtaking. But on a single lap, it is phenomenal to drive, it is really incredibly fast."
In contrast to the first race at Portimao last time out, the drivers were able to instantly find grip around the Autodromo Enzo e Dino Ferrari, a fact Hamilton was unable to explain.
"The tyres are working with the circuit, the grip level is very high," he added. "It is mostly medium-to-high speed and it is very fast and flowing.
"The speed we are going through these corners, for some reason these tyres are hugging the road compared to the last track. It is just incredibly fast. It is beautiful."
Before you go...
Red Bull fight back against Gasly's lack of transparency claim
Hamilton takes single practice honours on F1's long-awaited return to Imola