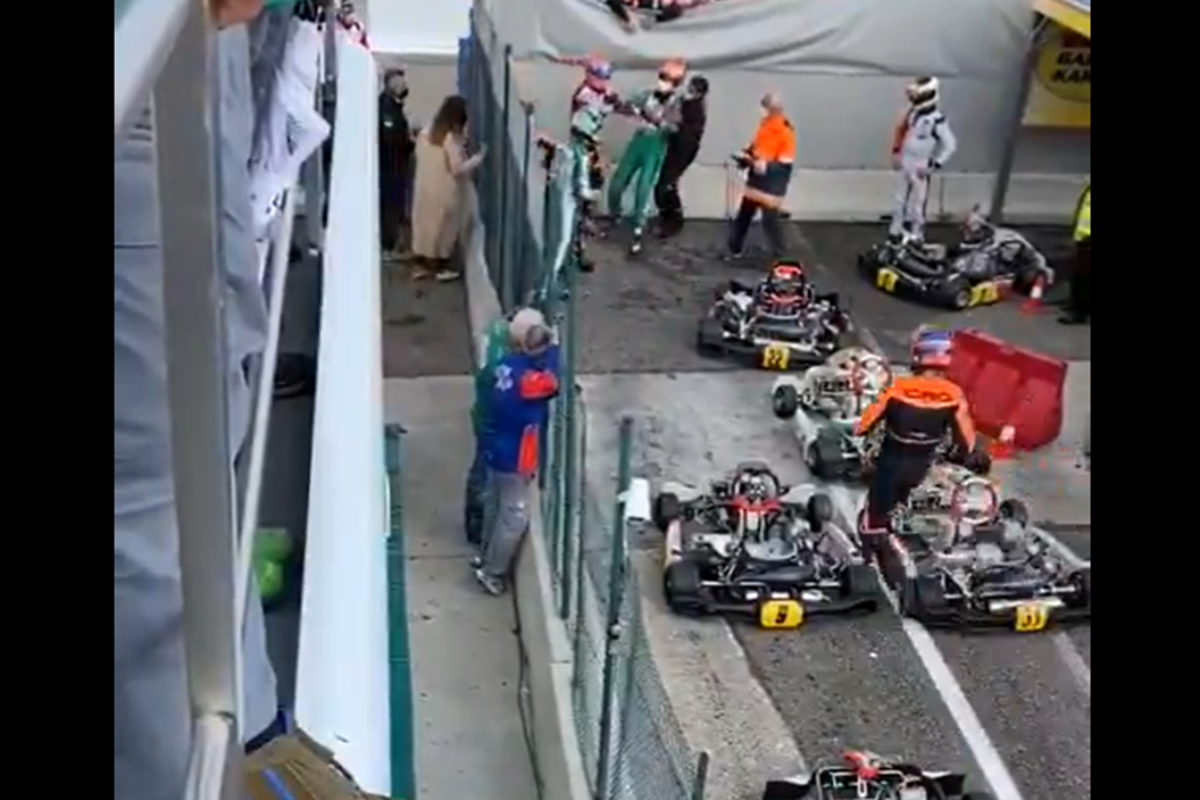 Russell and Stroll condemn former karting rival Corberi for "absolutely unacceptable" behaviour
Russell and Stroll condemn former karting rival Corberi for "absolutely unacceptable" behaviour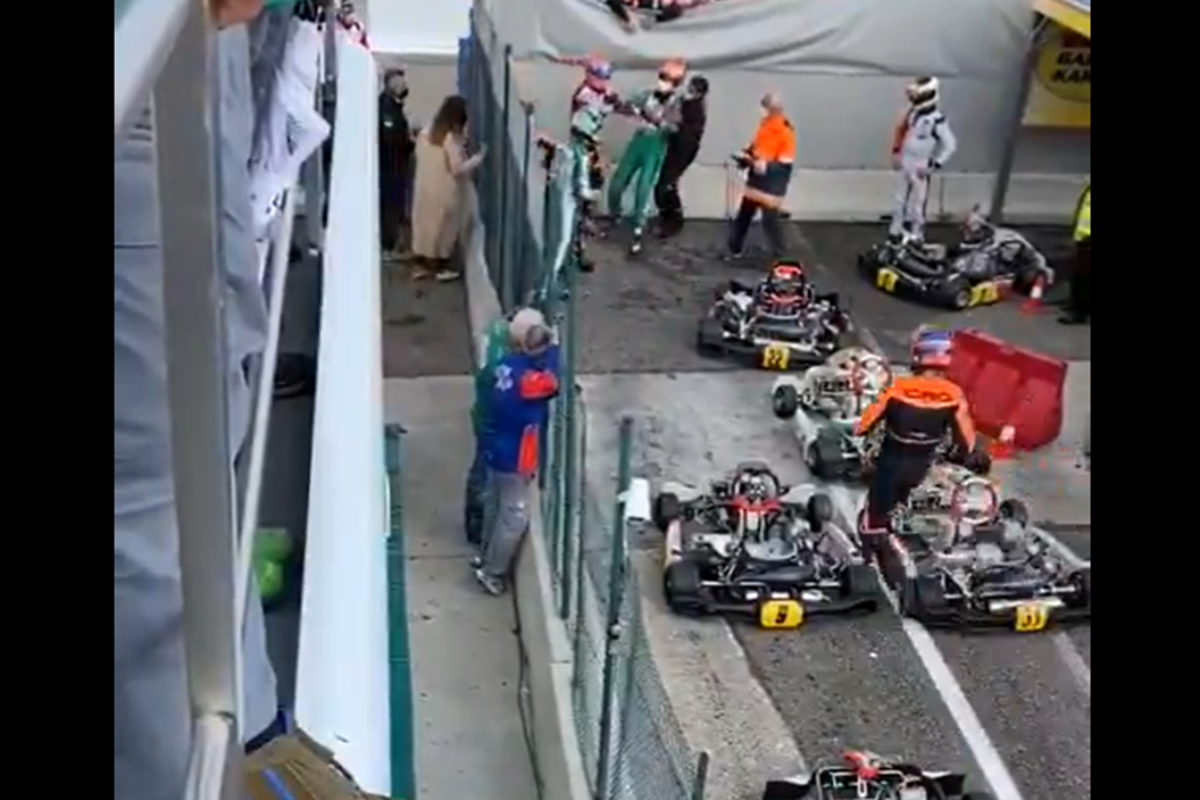 George Russell and Lance Stroll have condemned the actions of former karting rival Luca Corberi after witnessing the Italian endanger his own life and that of his rivals at the weekend.
After being shunted off the track during the FIA KZ karting world championship finals, Corberi collected the front bumper of his crashed kart and threw it at opponent Paolo Ippolito during the race before later assaulting his compatriot in the paddock.
The 23-year-old Corberi has since held his hands up and vowed to quit motorsport for life before waiting for the FIA to hand out a penalty.
Williams driver Russell has slated Corberi, describing what unfolded as "absolutely unacceptable".
The Briton added: "First and foremost, [he] ran himself in a huge amount of danger standing at that point of the track.
"Ultimately, [he was] putting someone else in a huge amount of danger as well with the actions he took when he was on track.
"Obviously, following up what happened in the pits was unacceptable in any walks of life, ultimately. Motorsport is incredibly passionate but there is no excuse for anyone to react in that manner.
"I trust the FIA are going to impose the correct penalties. I know that he's already stated that he will be stopping with karting and he apologises for his actions. Definitely, a ban should be coming his way if he was to be continuing."
Russell, who karted for eight years and was a back-to-back CIK-FIA European Champion, remembers racing Corberi during that period but never witnessed an outburst of rage like on Sunday at Lonato.
"I raced against Luca for a good three or four years in my karting career," the 22-year-old continued.
"I didn't really know that side of him, really. He was always pretty clean and he was always a good driver, he was always at the front-end of the grid.
"I've never seen that side of him ever before."
Racing Point driver Stroll, who also previously raced against Corberi, added: "He was completely out of line.
"It shows a bad example. There's no need for violence off the track. I believe the FIA are going to handle it as they should, and for something like that, it needs to be heavily addressed, and there needs to be a severe penalty for his actions."
Team-mate Sergio Perez added: "It was out of line. It's having a bad example for a young generation, and how drivers should behave out of the car.
"He put at risk his life, the other drivers were also at risk, so there has to be a big sanction."
Following an initial meeting of the Automobile Club d'Italia's sports authority, the licenses of Corberi, father Marco, who also attacked Ippolito, and the circuit, have initially been suspended.
A statement confirmed "the harsh and firm condemnation for what happened", with the federal prosecutor invited to consider a proposal from the ACI's sports judge to hand out the maximum penalty possible.
Before you go...
Ilott not on Haas driver shortlist for 2021 - at the moment