McLaren Racing CEO Zak Brown has confirmed the McLaren Group will sell its iconic Technology Centre with a long-term lease back a part of the deal.
The McLaren Group is divided into three subsidiaries; Racing, Automotive and Technology, and during the UK national lockdown in the first half of 2020, the financial struggles of the Group were well documented.
Brown insists the sale of the MTC is a necessary step that will remove McLaren from the real estate business and free up cash to invest elsewhere.
"We are going to do a traditional sales leaseback," said Brown. "I think the majority of companies in this world don't actually own the real estate that they are tenants of.
"We've got a lot of cash tied up in that building as you can imagine, and that's not a very productive use of funds when you are looking to invest in your business.
"So we will ultimately sell the facility to someone. We will then do an extremely long-term lease then we will use that money in our business to help us grow our business.
"It's a pretty equitable financial restructuring exercise."
Prior to the lockdown, Paul Walsh joined as the new chairman of the McLaren Group, with Brown explaining a key part of his appointment being to "financially restructure and reset [the] McLaren Group and it's business entities, and give it a clear strategic path."
Although looking to sell, Brown insists McLaren is not desperate for quick cash.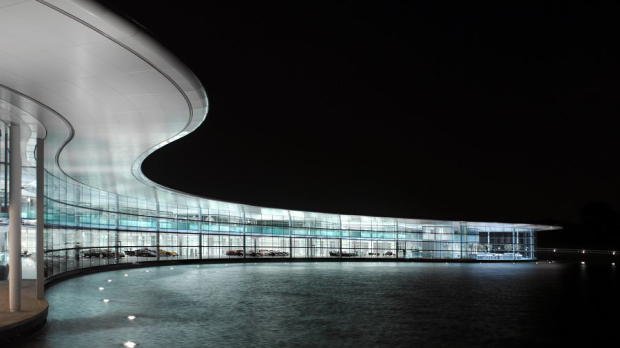 "We're fine financially from a cash-flow standpoint," added Brown.
"Obviously, when Covid hit and that turned off our Formula 1 business and our automotive business, and to a certain extent our technology business, that consumed an immediate amount of cash that we needed to - as was well documented - solve.
"We've now done that and we've got plenty of runway to be able to make sound business decisions.
"I think the sale-and-leaseback is a very good decision because while we'll rent it, it will be a lease so we will be paying for it every year.
"The growth that we're going to be able to generate from our business by taking those resources and putting them into the business, we should be able to multiply that money we're getting because it will drive our business to the next level.
"So I do think it's the right decision, and again that is why you see many corporations are just tenants of their buildings. They don't own their buildings."
Pressed on the existing debt of the Group, Brown conceded, "We have a good chunk of debt.
"Paul's starting to set a direction and take decisions to give us a stronger balance sheet, to invest in the right areas to ultimately grow our companies and be financially a much stronger company.
"We're very excited because I think Paul has an outstanding track record, so a long-winded answer, yes, but we're addressing that and the sales-and-leaseback is part of that journey of why have all this money tied up in real estate.
"We're not a real estate company, we're a racing team and an automotive company, and that started the journey to cleaning up the balance sheet."
Before you go...
Becoming Williams team principal "secondary" for 'surprised' Roberts