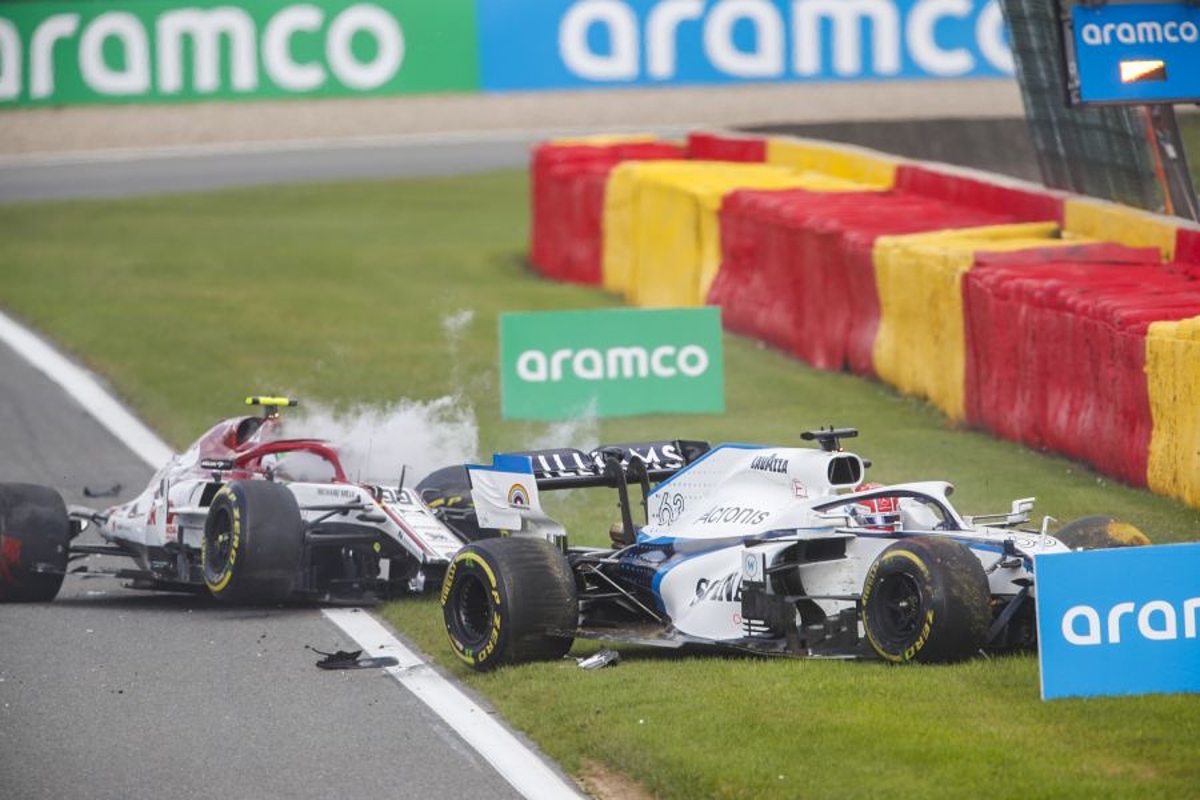 Russell calls for further safety improvements following "dramatic" Spa smash
Russell calls for further safety improvements following "dramatic" Spa smash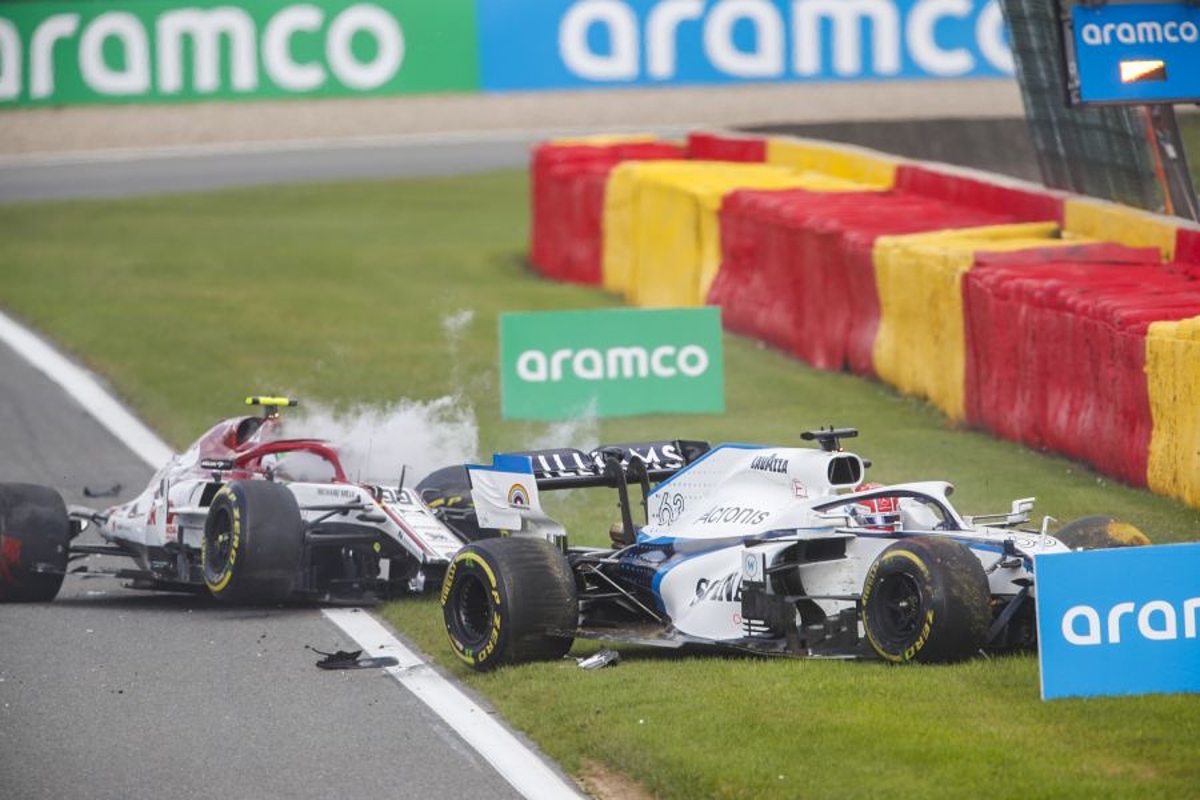 George Russell has called for an additional improvement in safety following the incident during Sunday's Belgian Grand Prix when his Williams was struck by a loose wheel.
Russell described what unfolded as his worst accident in motorsport as the left-rear that had detached itself from Antonio Giovinazzi's Alfa Romeo following the Italian's crash at Fagnes, hit the front-right of his car as he attempted to avoid it, forcing him into a barrier.
FIA race director Michael Masi has stated the incident was a concern and will be investigated. Despite three tethers on F1 cars these days, it is the third time this season a wheel has broken free of its restraints in an accident.
Asked if he was surprised at seeing a loose wheel in F1 given the tethers are expected to work, Russell replied: "For me, I actually find it more surprising how it doesn't happen more often.
"The amount of force you hit the barriers at, you need something incredibly impressive to be able to hold it on, and obviously that is what we need to work towards.
"The reality is I was unfortunate for it to hit my car but that could have hit a marshal or someone in the crowd if they were to be there, so that's the most important thing.
"Year on year, F1 is taking massive steps towards safety. From every incident, you learn the limitations and obviously this is something that needs to be improved."
Fortunately for both Russell and Giovinazzi, both drivers emerged unscathed despite both cars badly damaged from the accident, a further testament to the improvements made in safety overall in F1 over the years.
Russell conceded to being grateful to be driving in an era when such safety has rendered many incidents negligible, although was mindful of the fact that it was at Spa-Francorchamps last year where Anthoine Hubert lost his life.
"I was doing 200 kilometres an hour when the wheel hit my car, or [that speed] just before the corner, so it was pretty fast," added Russell.
"The actual impact was not that huge when I hit the barriers. It was obviously very dramatic how it happened. And [I'm] obviously incredibly grateful of the era we are in, how safe these cars are.
"But like we saw last year with Anthoine, motorsport is still incredibly dangerous. It doesn't matter how safe you make the cars.
'When you're travelling at these speeds there is always going to be an element of danger, but this is what we do, this is what we love.
"I'll be jumping [in the car] on Friday [for Italian GP practice at Monza], with all of this behind me and moving forward into that weekend."
Before you go...
Horner bored with one-stop races, demands strategy shake-up
Bottas 'pissed off' with 2020 qualifying woe compared to Hamilton