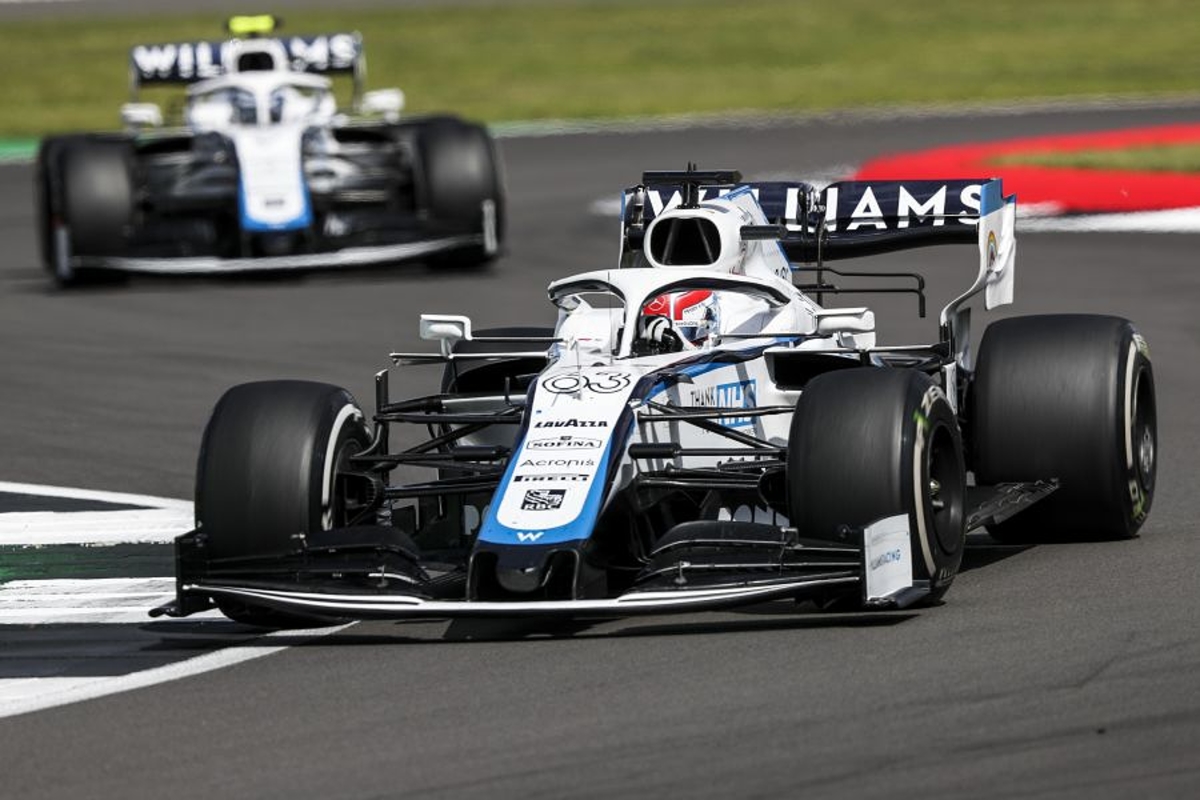 Russell relief after finally "overtaking a car that isn't a Williams" for the first time
Russell relief after finally "overtaking a car that isn't a Williams" for the first time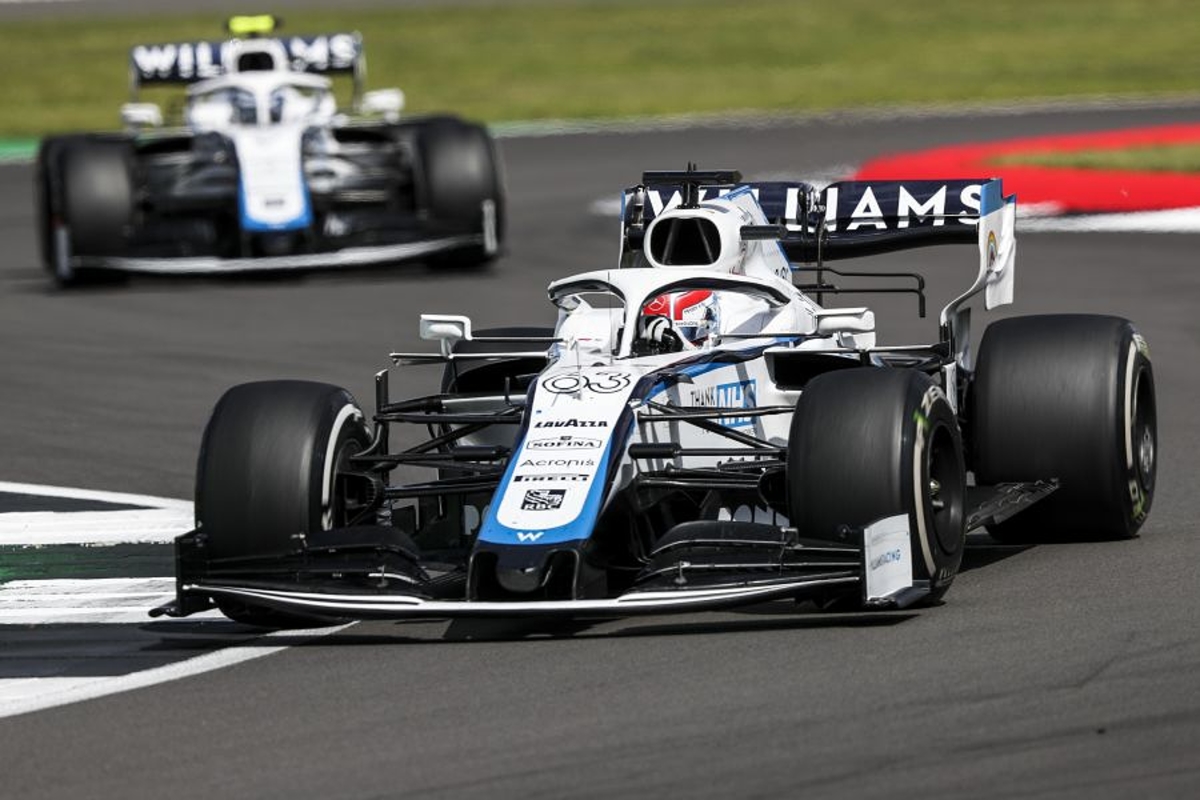 Williams driver George Russell has expressed his relief and delight at finally overtaking a car from a different constructor for the first time in his Formula 1 career in Sunday's British Grand Prix.
Driving in his 25th race for Williams, the 22-year-old passed the Alfa Romeo of Kimi Raikkonen and put pressure on Antonio Giovinazzi, too, as he eventually finished 12th.
Although the 2018 F2 champion has yet to score a point in F1 due to Williams' severe struggles in recent years, the Grove-based team is showing signs of improvement this season.
Russell, who made it into Q2 at Silverstone for the third consecutive race, has been instrumental in helping Williams close the gap to the rest of the midfield teams and was naturally thrilled to finally be able to fight other constructors.
"It's the first time I've ever overtaken another F1 car that isn't a Williams," said the Briton.
"I can't think of any other time that's happened. It's the first time on pure pace we've actually been quicker than another car. That was such a nice feeling!
"In the past, I've found myself out of position, higher than we should've been, and it's not a nice feeling battling with guys in a car that is considerably slower and has much less downforce. It's very difficult for a driver to defend against someone who's just got more grip.
"For me, it was really nice to have that feeling back of actually being the driver on the attack and not just on my team-mate but on another team.
"Both myself and Nicholas [Latifi] got past Kimi. It was a bit more tricky against Giovinazzi, but it was nice to be able to close that gap on him and at least put up a fight."
Russell started 20th and last due to a grid penalty for failing to slow down under double yellow flags but made up places as the race unfolded.
At the end of the race, where other drivers started to pick up punctures, Russell wisely opted to take his foot off the gas.
"I came on the radio with a couple of laps to go and explained my tyres were in really poor shape," added Russell. "I said 'I'm just going to bring the car home because I'm going to get a puncture'.
"But I thought to myself 'Surely not? Punctures are a thing of the past' and then I come in and learn that three drivers got punctures, so I'm pretty pleased that I brought the car home in those final two laps."
Tyre supplier Pirelli has since revealed Latifi had also sustained a puncture that was discovered post-race.
Before you go...
Albon "not worried" about losing his Red Bull seat
Binotto steps down from technical director role to 'keep an eye' on Ferrari