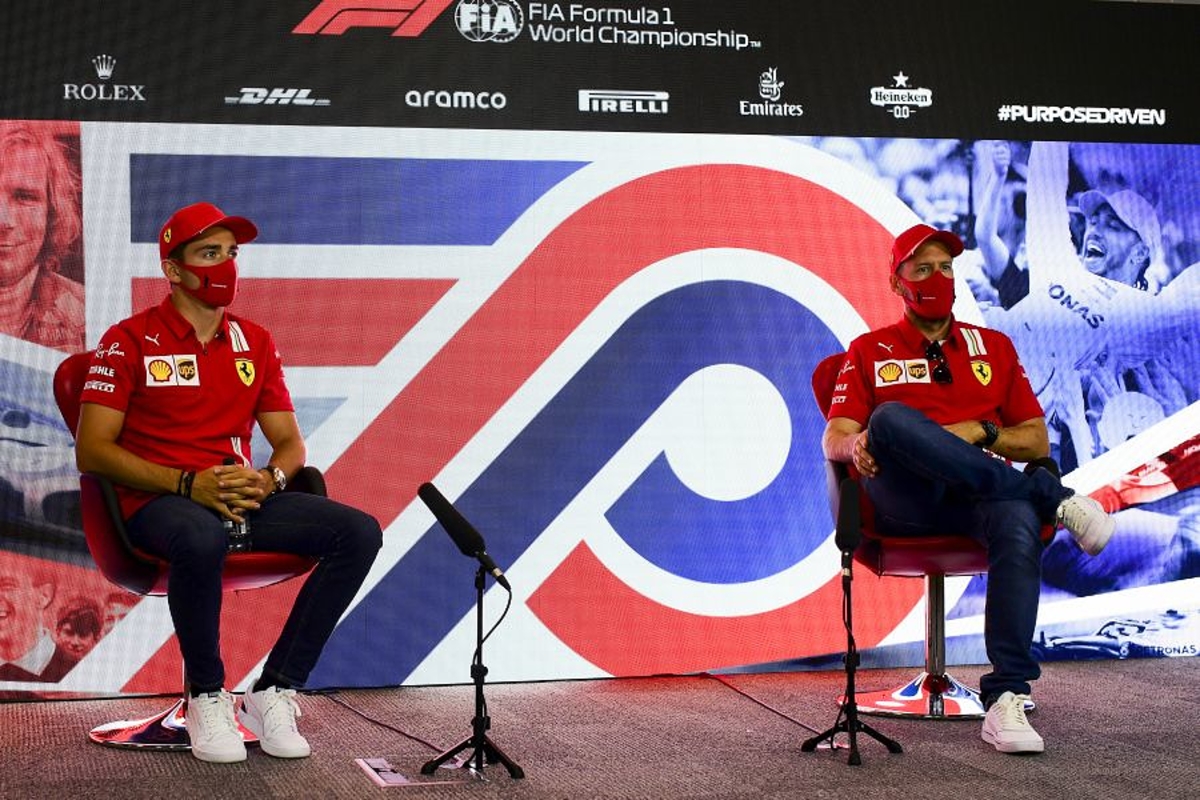 Ferrari predict a demoralising double-header at Silverstone
Ferrari predict a demoralising double-header at Silverstone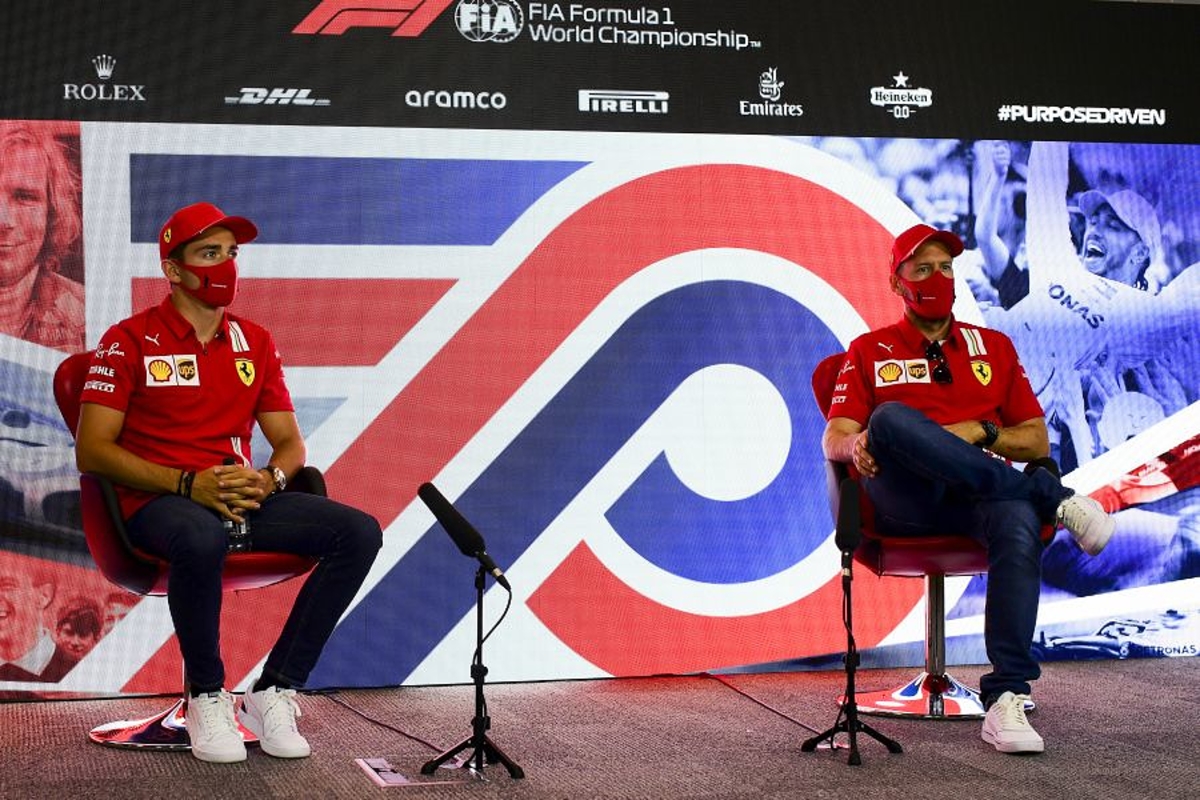 Charles Leclerc and Sebastian Vettel fear Silverstone will underline the deficiencies of this year's Ferrari.
After the Hungaroring briefly masked the SF1000's problems at the last race, Vettel and Leclerc are braced for two difficult weekends at one of the most power-sensitive circuits on the calendar.
Ahead of the British and 70th Anniversary races at the track, a concerned Leclerc said: "I think we expect two quite difficult weekends on paper.
"I always try and like to be optimistic, so I'll have the same mindset going into the weekend, but realistically it's going to be pretty difficult."
Vettel agreed with the assessment of his team-mate, adding: "It's probably the right way to look at it. I think on paper it is not the track where we should be strongest with the current package that we have, but we are here to race.
"I always look forward to being on the grid and seeing what we can do. There are always decisions that need to be taken during the race with strategy and so on."
Two of the opening three weekends of the year have been affected by rain but the forecast for the British Grand Prix currently shows warm, dry weather across the entirety of the event.
That did not stop the four-time F1 champion from wishing for more rain.
"It doesn't look like rain for this weekend but maybe, you never know, we are in the UK," said Vettel, before jokingly adding: "It's probably where rain was born, but we'll see.
"Anything can come up so I guess we are the underdog, but maybe we can still have a good fight."
Before you go...
Hamilton set for "lonely" British Grand Prix weekend
Verstappen fears Red Bull won't challenge Mercedes before 2021