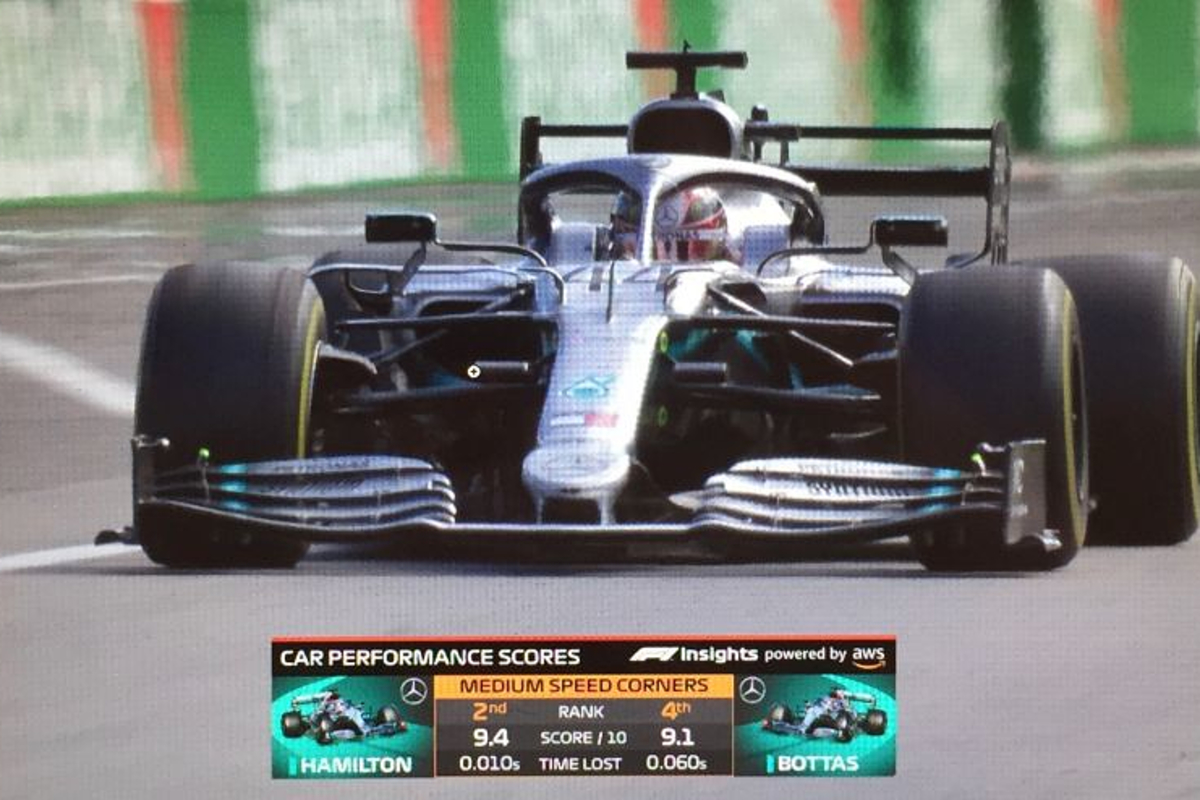 F1 rolling out new graphics to help spark interest and ignite debate
F1 rolling out new graphics to help spark interest and ignite debate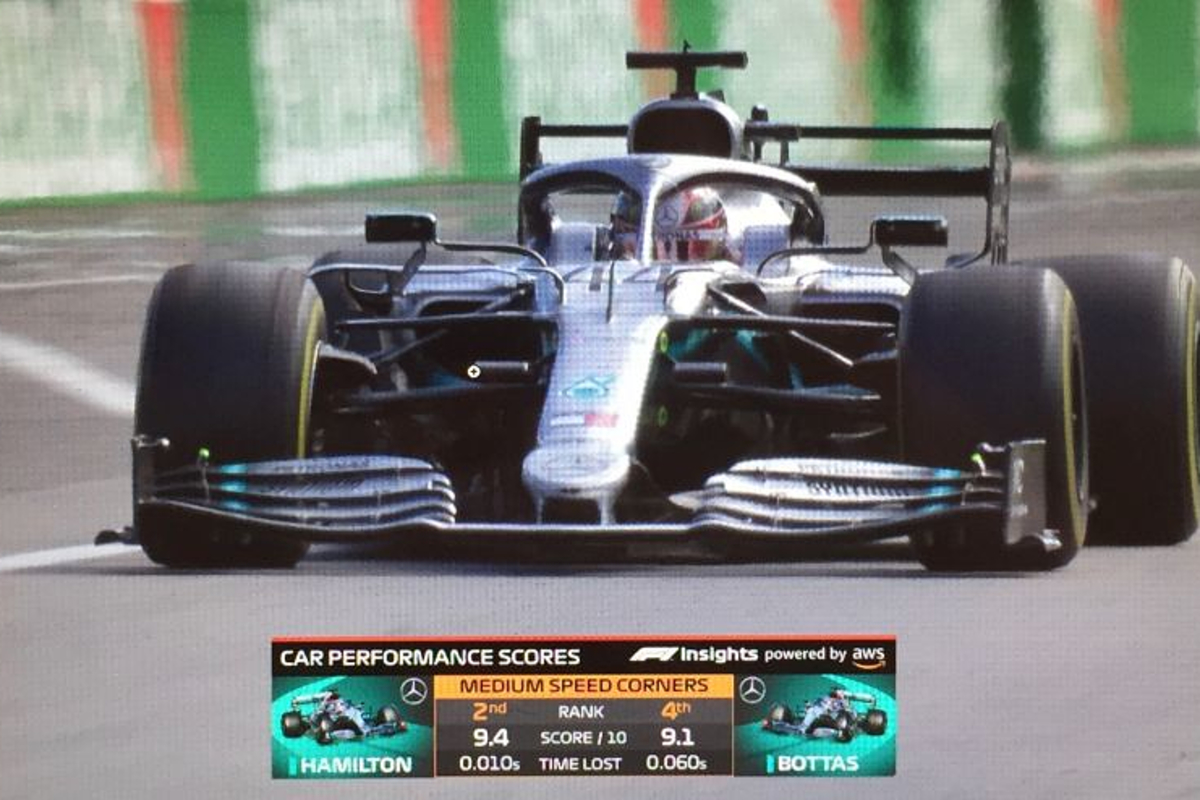 Formula 1 is to roll out a range of new graphics this year it hopes will help bring fans closer to the action and spark greater debate.
In partnership with Amazon Web Services, six new, real-time racing statistics will emerge through the 2020 season, beginning with the launch of 'Car Performance Scores' at the season-opening Austrian Grand Prix in Austria on July 3-5.
AWS claims the stat will "provide fans with a complete breakdown of a car's total performance using four core metrics: Low-Speed Cornering, High-Speed Cornering, Straight Line, and Car Handling".
It adds that "the new graphic will illustrate how those metrics compare from one car to another, enabling race fans to gauge a given car's relative performance in those different areas and see where each team and driver is leading the pack or losing crucial time to their rivals".
The other five stats that will appear during the season include: 'Ultimate Driver Speed Comparison'. This will allow fans to see how their favourite drivers compare to others in history, dating back to 1983, to help determine the fastest driver. This is to debut at Silverstone's 70th Anniversary GP on August 7-9.
At the Belgian GP on August 28-30, there will be 'High-Speed/Low-Speed Corner Performance', highlighting how drivers tackle various corners.
In the second half of the season, we will then see 'Driver Skills Rating' that breaks down and scores driver skills, based on the most important factors for overall performance, to help identify the best 'total driver' on the track.
This will be determined by calculating varying subsets of qualifying round performance, starts, race pace, tyre management, and overtaking/defending styles, so providing an overall driver ranking.
'Car/Team Development & Overall Season Performance' will emerge as the season unfolds, and will plot a team's cumulative performance from race to race to uncover the development rates of each team.
Finally, there will be 'Qualifying and Race Pace Predictions', with data gathered from practice and qualifying laps to predict which team is poised for success ahead of each race session.
These new 'Insights' are in addition to those previously announced: 'Exit Speed', 'Predicted Pit Stop Strategy', 'Pit Window', 'Battle Forecast', 'Pit Strategy Battle', and 'Tyre Performance'.
Formula 1 chief engineer Rob Smedley said: "Over the past two years, Formula 1 has embraced AWS's services to perform intense and dynamic data analysis.
"The F1 Insights we're delivering together are bringing fans closer to the track than ever before, and unlocking previously untold stories and insights from behind the pit wall,.
"We're excited to be expanding this successful relationship to bring even more insights to life, allowing fans to go deeper into the many ways that drivers and racing teams work together to affect success."
Before you go...
McLaren facing vital court hearing to help secure financial future
Testing the 2018 car 'shows the progress F1 has made' - Ricciardo