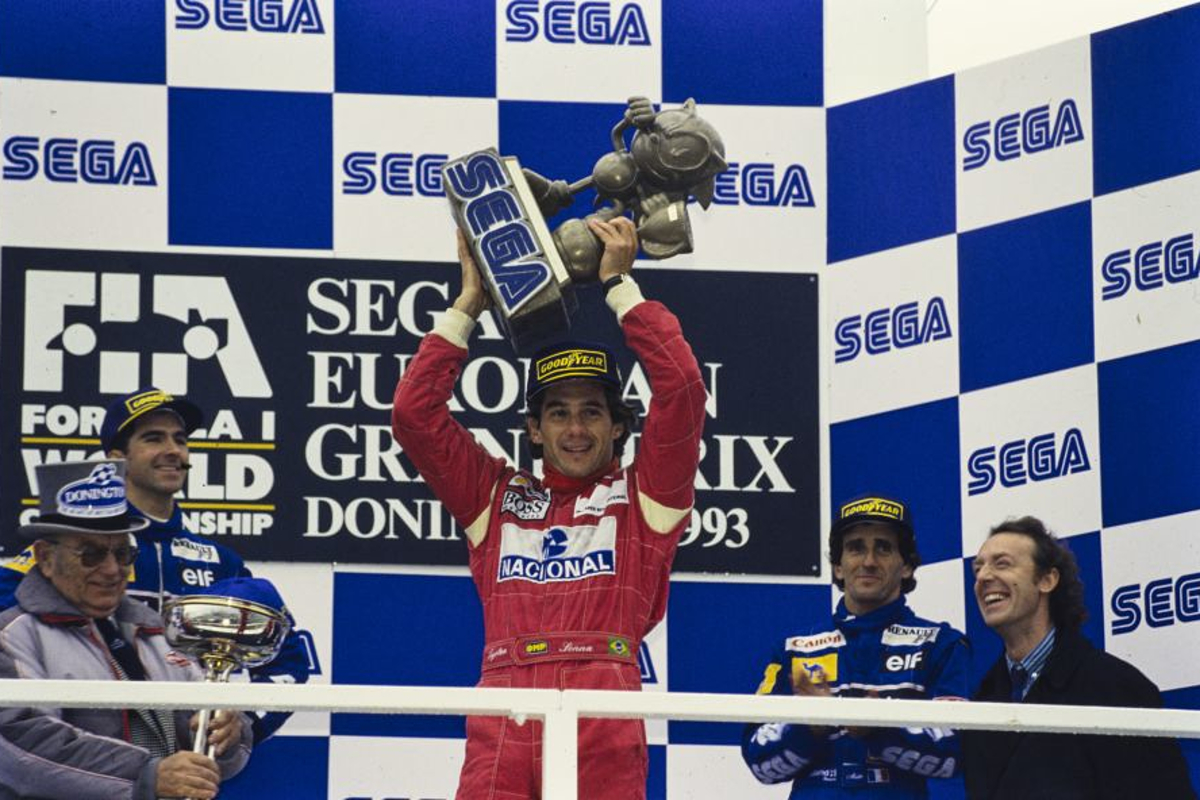 Senna's Sonic trophy out of storage, and on display at McLaren
Senna's Sonic trophy out of storage, and on display at McLaren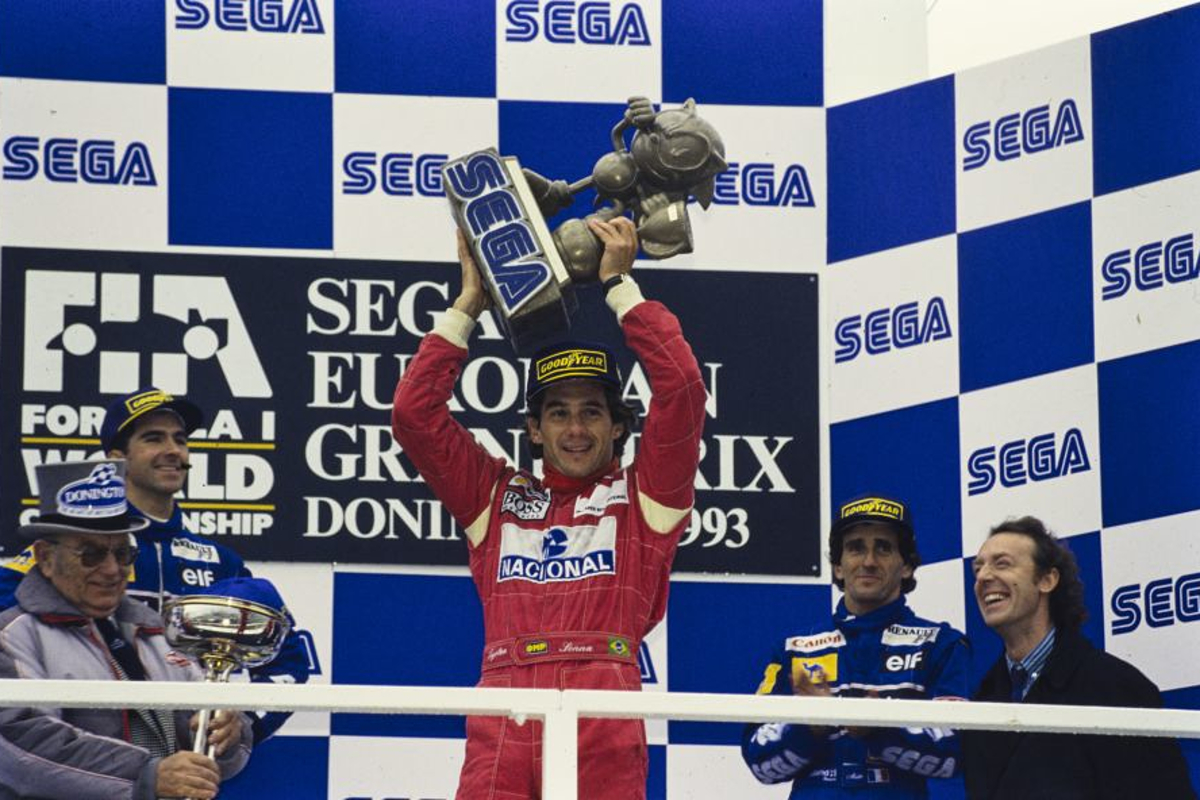 Ayrton Senna's winners' trophy from the Formula 1 1993 European Grand Prix has gone on display at the McLaren Technology Centre.
The trophy, which depicts race-sponsor SEGA's video game character Sonic the Hedgehog, has been 'in storage' since the victory but has been subject to fan attention on Twitter in recent days.
In one of the most memorable races in the history of the sport, Senna took victory after judging the changeable conditions at Donington Park to perfection, lapping everyone but second-placed Damon Hill.
However, it was the Brazilian's first lap display that was the most awe-inspiring sequence of the race, as McLaren CEO Zak Brown explained on his Twitter account.
"I remember the race well," Brown recounted. "Ayrton Senna. Wet. Who'd he pass? Wendlinger, Schumacher, Hill and then Prost into the final hairpin to take the lead, destroy the field."
"I think they say it was the 'lap of the gods'. My Racing hero and it is such a privilege to work here."
"Sometimes, I get to see some of the coolest things in the history of Formula 1, and certainly, this is one of them."
11 April 1993 ➡️ Senna wins the iconic SEGA trophy at Donington Park after one of his finest drives. 👏 🏆

12 June 2020 ➡️ The trophy returns to MTC. You asked, we listened! 🧡 pic.twitter.com/VubK4qz8bh

— McLaren (@McLarenF1) June 12, 2020
"Ayrton hoisted this over his head at Donington Park, typical British weather day, and it has been safe in storage.
"We have so many hidden treasures at McLaren and seeing how much everyone has been excited by this trophy, so we thought we would put it right here next to the queen when she opened the MTC."
Before you go...
Renault to conduct two-day test at the Red Bull Ring