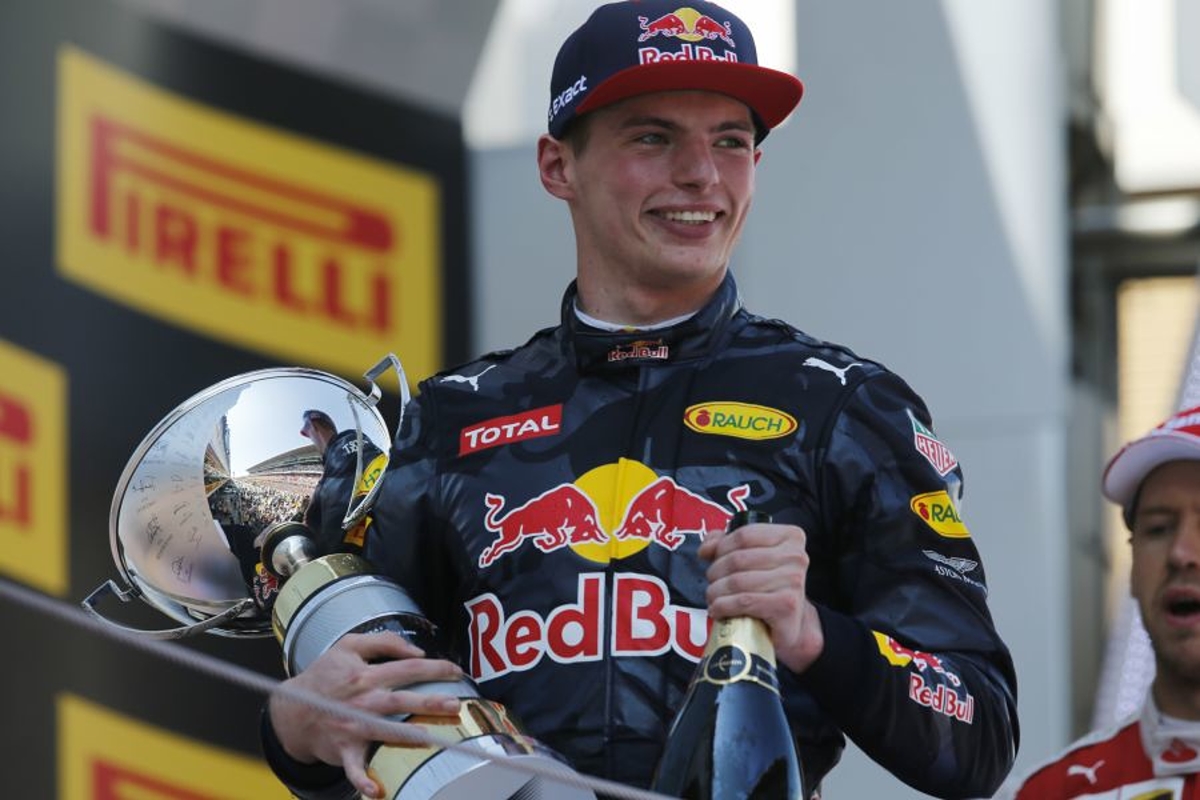 The top 10 Formula 1 records that will likely never be broken
The top 10 Formula 1 records that will likely never be broken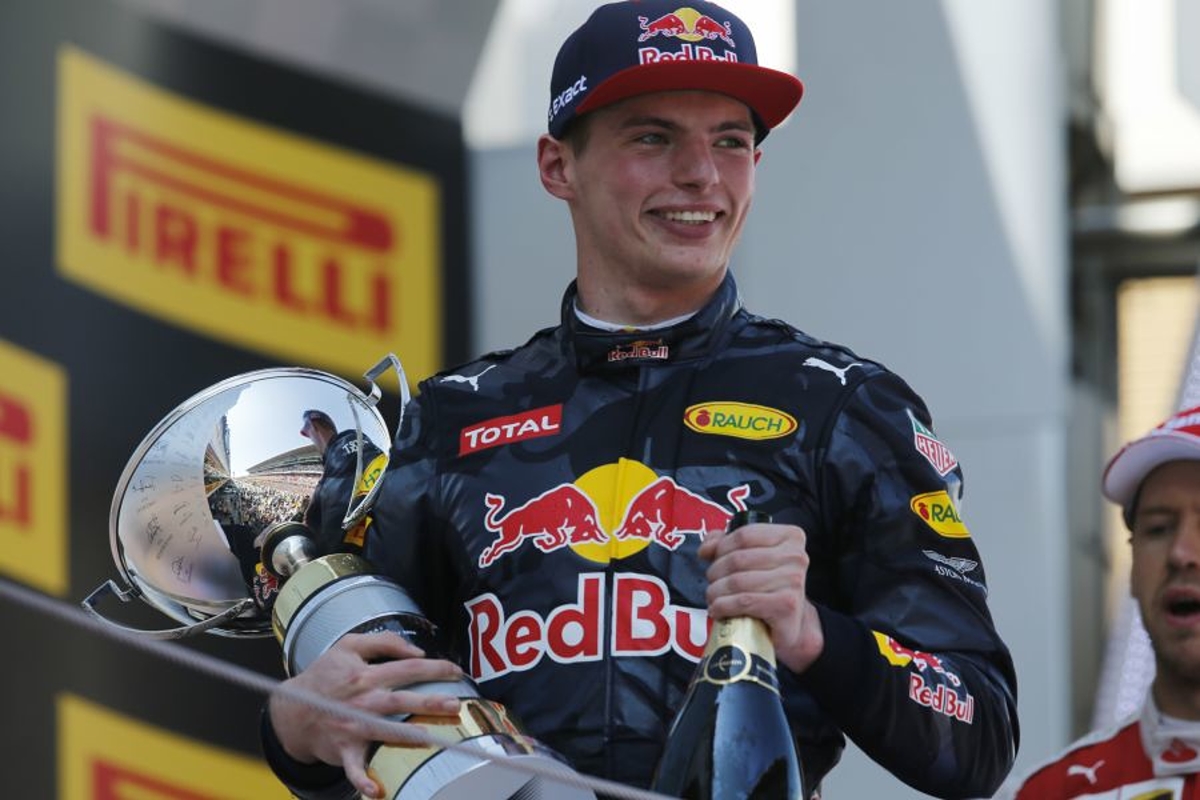 There are numerous records in Formula 1 that have stood for many a year and are unlikely to ever be broken.
GPFans has compiled what it considers to be 10 of the best records that will almost certainly continue to stand the test of time.
10. Youngest race winner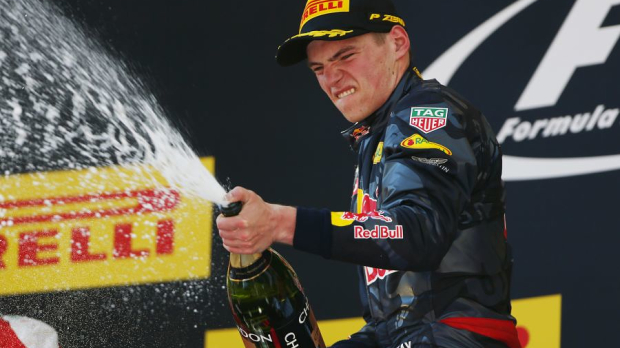 From 2016 the FIA introduced a new minimum age limit of 18 for drivers to enter F1, so there is a shot this record could one day be surpassed, but it will be one hell of an achievement.
In that year's Spanish GP and just a week after being promoted from Toro Rosso to Red Bull, Max Verstappen stood on the top step of the podium at the Barcelona's Circuit de Catalunya at the age of 18 years seven months and five days.
Verstappen was given a huge helping hand when Mercedes duo Lewis Hamilton and Nico Rosberg took one another out, but needless to say, it was still an enormously popular success.
9. Fewest number of finishers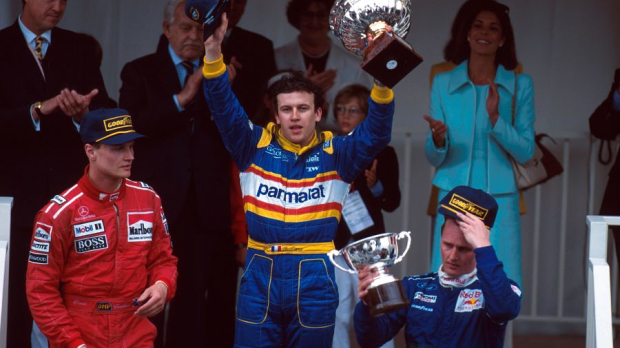 The 1996 Monaco Grand Prix is undeniably likely to go down as one of the most dramatic in F1 history, culminating in just three cars running at the end of the race and seeing the chequered flag.
Due to the changeable conditions, 12 of the 22 drivers were involved in incidents that led to their retirement, while a further seven suffered reliability issues.
At the end of the 75 laps only Ligier's Olivier Panis, David Coulthard in his McLaren and Sauber's Johnny Herbert were left standing. For Panis, it was his only F1 win from 157 starts.
8. Most pit stops by a winning driver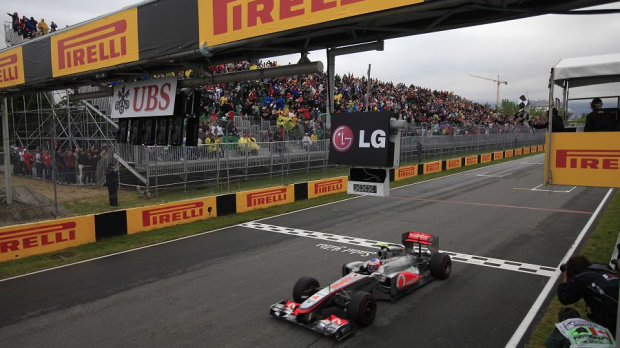 When you consider one stop these days is good enough to win a race, it has to take something extraordinary for a driver to take the chequered flag by stopping at least twice.
That is exactly what happened during the crazy, wet 2011 Canadian GP as Jenson Button stopped six times en route to claiming victory by less than three seconds from Red Bull's Sebastian Vettel.
It is all the more astonishing when you consider Button was involved in two collisions, one with McLaren team-mate Lewis Hamilton, with one of his six stops after being handed a drive-through penalty for speeding behind the safety car.
This race also holds the record for the most number of times the safety car has been deployed, again six.
7. Fewest pitstops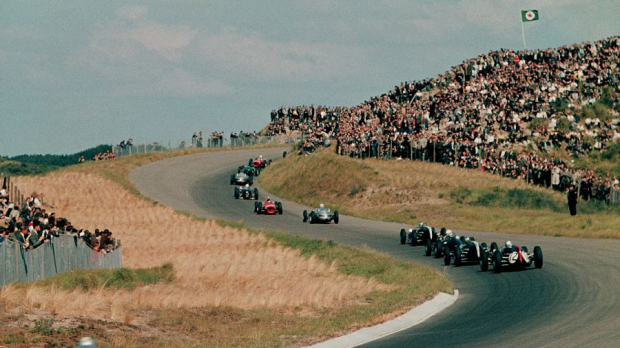 It is astonishing to think that given the era, the 1961 Dutch GP should hold this record - with zero! It is the only race to have achieved this feat.
Around the 2.605-mile Zandvoort circuit, and over 75 laps, nearly 200 miles and two hours of racing, not one of the 15 drivers involved either stopped or retired. Ferrari's Wolfgang von Trips emerged the winner by just 0.9secs to team-mate Phil Hill.
It was not for another 44 years that a race would be staged without a retirement.
6. Fewest cars to start a race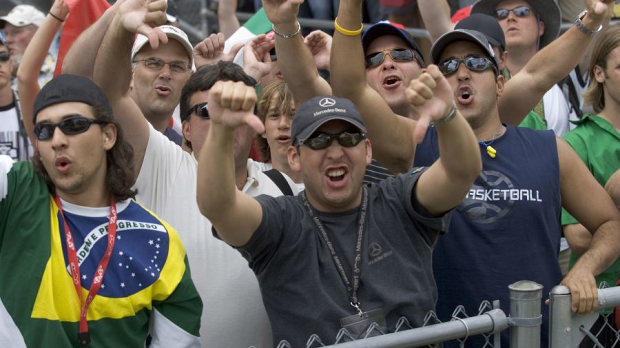 Without a doubt, the 2005 United States Grand Prix at Indianapolis will go down as one of the most controversial in F1 history.
Following a number of blowouts during practice involving one of the two tyre suppliers in Michelin, and after failing to agree on a compromise with the FIA to reduce speeds through turn 13, the seven teams using the tyres were advised they would likely only last for around 10 laps.
It resulted in the 14 cars from those seven teams pulling off the circuit at the end of the parade lap, leaving only the six cars from the three teams using Bridgestone rubber - Ferrari, Jordan and Minardi - to compete, sparking angry scenes in the grandstands.
5. Biggest winning margin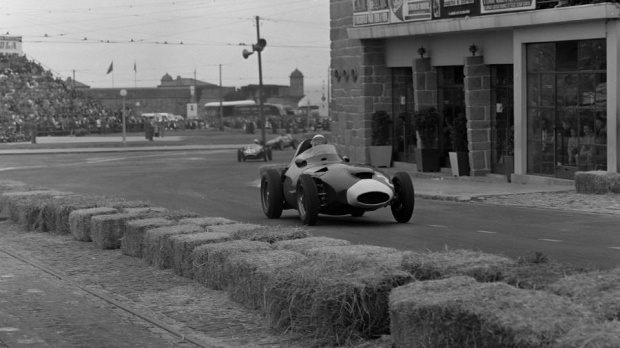 While Damon Hill and Jackie Stewart won the 1995 Australian GP and 1969 Spanish GP respectively by two laps each, the record for the biggest time difference between first and second is held by another British driver.
In the 1958 Portuguese GP, set on the cobbled, tramlined streets of Oporto, Stirling Moss, driving a Vanwall, beat Mike Hawthorn in his Ferrari by five minutes 12.8secs.
The race is arguably best remembered for Moss' intervention in preventing Hawthorn from being disqualified, allowing the latter to retain second. As one of Hawthorn's six best results of that season, it allowed him to beat Moss to the drivers' title by a single point.
4. Most cars to start a race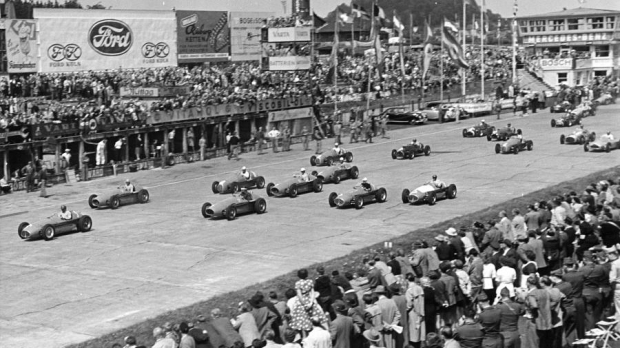 The costs of entering F1 these days means the sport has struggled in recent years to attract new entrants, while FIA regulations further decree that no more than 26 cars are allowed to enter a championship.
So the number of cars that took to the grid for the 1953 German GP will never be surpassed, not unless someone alters the regulations.
For that race, there were 34 cars that took to the starting grid at the Nordschleife, won by Ferrari's Nino Farini. It would have been 35 but Helm Glöckler's Cooper suffered an engine issue just before the start.
3. Smallest winning margin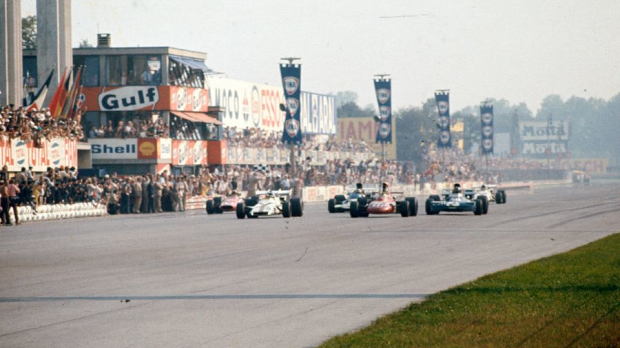 Just 0.01secs as Peter Gethin crossed the line at the 1971 Italian GP at Monza by a nose ahead of Ronnie Peterson at the end of the 55 laps, with the top five covered by 0.61secs. It was an era when the stopwatch only ran to two decimal places.
This race is given the record nod ahead of the 0.011secs for Rubens Barrichello's triumph over Ferrari team-mate Michael Schumacher at the 2002 United States GP when the latter tried to engineer a dead heat
Gethin's win in his BRM also stood as the record for the fastest F1 race, with an average speed of 150.754mph, until the 2003 Italian GP
2. Closest qualifying result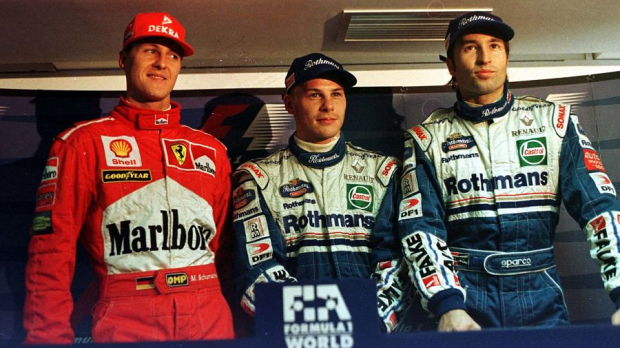 To have two drivers set exactly the same time is quite an achievement, three is utterly remarkable, and when it's for pole position, and with two of those involved going for the title in the final race of the season then it is almost a miracle.
That is exactly what happened during the 1997 European GP at Jerez as Williams' Jacques Villeneuve, Michael Schumacher in his Ferrari and the second Williams of Heinz-Harald Frentzen all set a qualifying time of one minute 21.072secs.
Villeneuve was awarded pole by virtue of setting his time first, followed by Schumacher and then Frentzen.
The race drew notoriety for Schumacher's collision with Villeneuve, with the former coming off the worse, allowing the latter to claim the world title.
1. Oldest world champion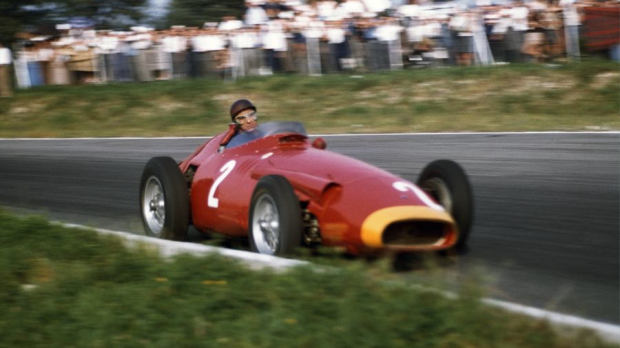 Juan Manuel Fangio was 23 years old when he first started racing cars, and 38 when he competed in his first F1 title race in the augural 1950 season.
In an era when drivers are becoming younger when starting their careers, they have ordinarily retired by the time Fangio was involved in his first F1 race.
The legendary Argentine went on to win five championships, with the last of those in 1957 when he was 46, a record that will surely never be beaten.