Carlos Sainz enters his sixth Formula One campaign, his second with McLaren, and is urging the team to carry forward the positive momentum that saw them climb back up to fourth in the constructors' standings in 2019.
McLaren launched the MCL35 on Thursday afternoon and Sainz stood alongside teammate Lando Norris where, while both admiring the new machinery, the Spaniard spoke of how their relationship as teammates and with the rest of the team has developed during their first season together.
"We've managed to develop a good relationship with each other but also a good working relationship with inside the team with every single member of the team," said Sainz.
"We've hopefully managed to put together a better package, a better car.
"I think there has been a lot of work put behind this thing and I just have a feeling that everything is coming together a lot better. We're growing as a team, we have a lot of positive momentum and we want to carry that over for this year."
Asked about his podium success in the Brazilian Grand Prix and how the affected both him as a driver and the team as a whole, Sainz added, "It was very special. It was a very special moment in my career as you can imagine."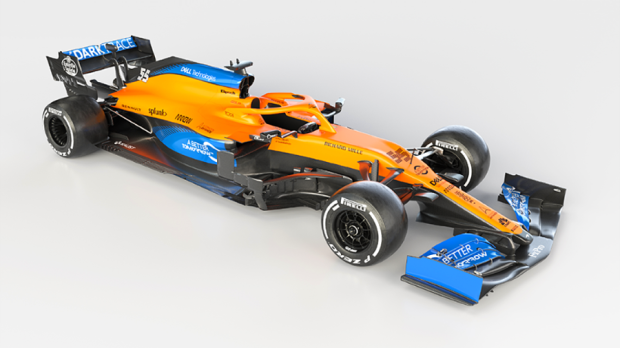 Having finished fourth on the track, Sainz inherited third place some time after the race had finished as the stewards handed Lewis Hamilton a penalty for spinning the Red Bull of Alex Albon.
Conducting their own podium ceremony, Sainz was joined by his entire team to collect his trophy.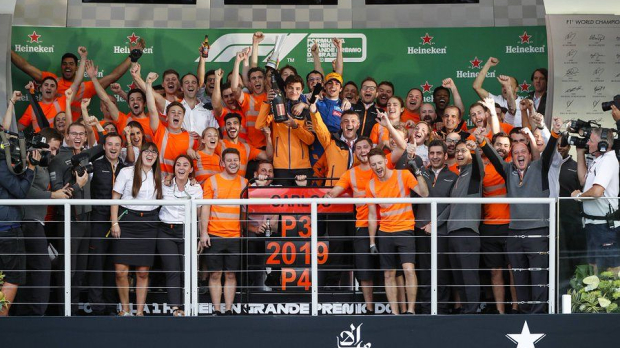 "It was a bit of a weird podium, but something that I enjoyed a lot," said the Spaniard. "It was a good ending to the year because we managed to get all of the team members on the podium, so it was 70-80 people on the podium when in a normal ceremony you cannot do that.
"It was very special and shows the very good team spirit that we have and McLaren and this is something that we want to continue and build on."
Sainz finished sixth in the standings in 2019, taking advantage of Red Bull's driver switch between Albon and Pierre Gasly to break into the positions recently dominated by Mercedes, Ferrari and Red Bull.