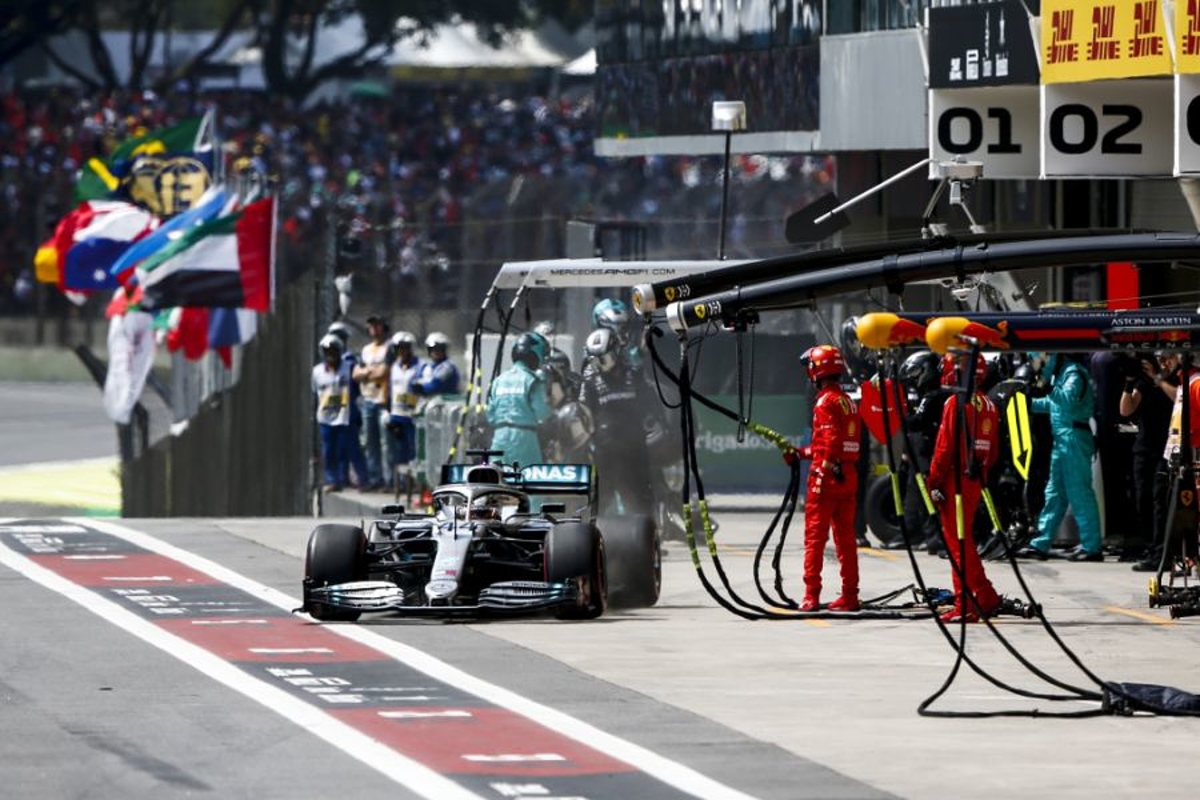 Why Mercedes gambled with Hamilton strategy in Brazil
Why Mercedes gambled with Hamilton strategy in Brazil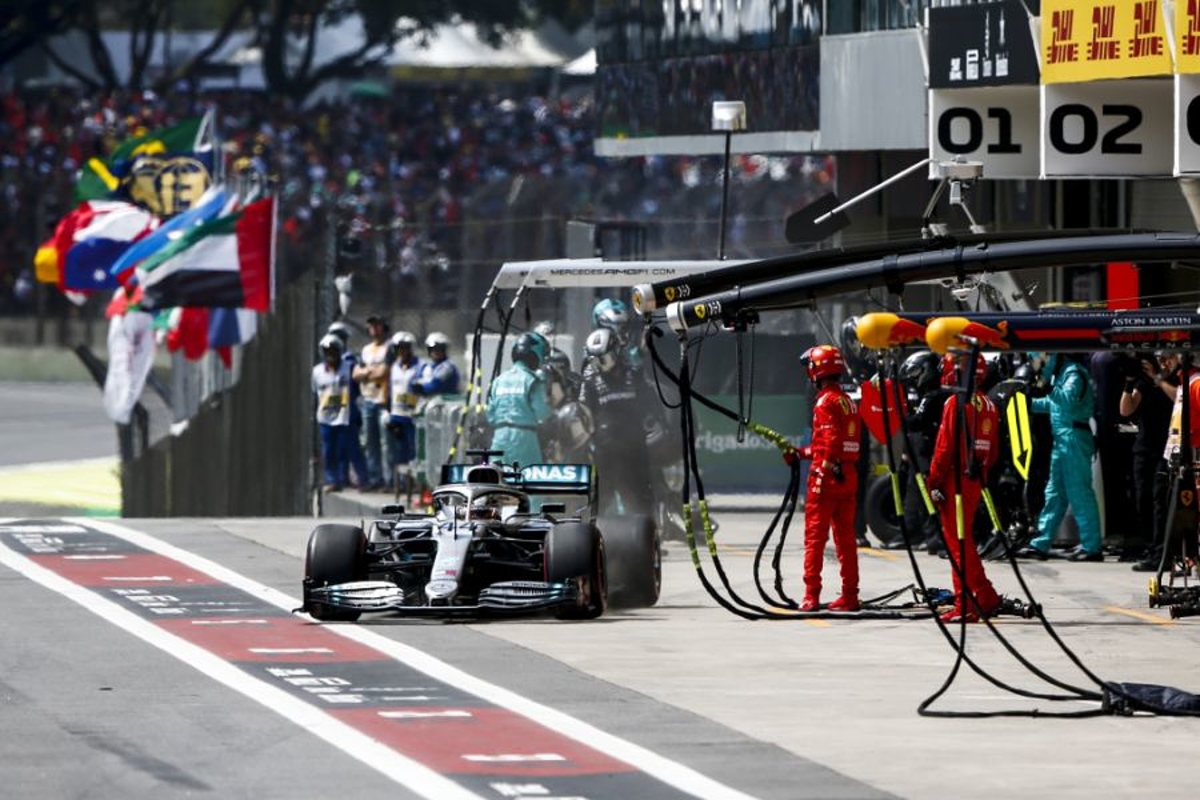 Mercedes have explained Lewis Hamilton's questionable strategy calls during the Brazilian GP, admitting that the decision to pit under a late safety car was a gamble not worth taking.
Hamilton was kept on-track when the safety car was called in the aftermath of Valtteri Bottas' retirement, with Max Verstappen taking fresh rubber and making mincemeat of the Mercedes at the restart.
The Briton was then called in when Sebastian Vettel and Charles Leclerc crashed out, dropping from second to fourth, with just two laps to make up the places. He passed Pierre Gasly, but clipped Alexander Albon going for P2 and earned a five-second penalty that dropped him down to seventh in the final classification.
Trackside engineering director Andrew Shovlin said on Mercedes' YouTube debrief: "On the first safety car, we did a 'box opposite' call to Max.
"We'd seen in the second stint, when we were doing the same thing, they were maybe a little bit quicker than us but we couldn't really put them under any pressure and doing the opposite call meant that it opened up some possibilities for us to win the race.
"So we saw Max came in, that meant Lewis was staying out, inheriting the lead of the race on those medium tyres.
"Getting to the end of the race wasn't going to be very easy, but on our models it was OK. The real challenge though would be the restart. We were seeing that, if we could survive that restart, the rest of the race we would be just about able to keep him behind."
On Mercedes' thought-process after Vettel and Leclerc crashed, Shovlin added: "Vettel was making his way round with a puncture that was dropping a bit of debris. We thought that he would get back to the pits and at the point the safety car was called, Lewis was at Turn 12 so there wasn't long for us to discuss this decision.
"Subsequent to that Vettel pulled over before he made it back, although he was reasonably clear of the track, but [Lance] Stroll unfortunately got taken out by debris from Vettel.
"This meant that the safety car period was longer than we might have got away with, but regardless of that we've looked at the situation… it was a real gamble.
"Probably in the best-case scenario, we'd have made it back to where we started in P2 and on reflection it wasn't a good call. Were we doing the race again, that's the single decision that we would really like to change."