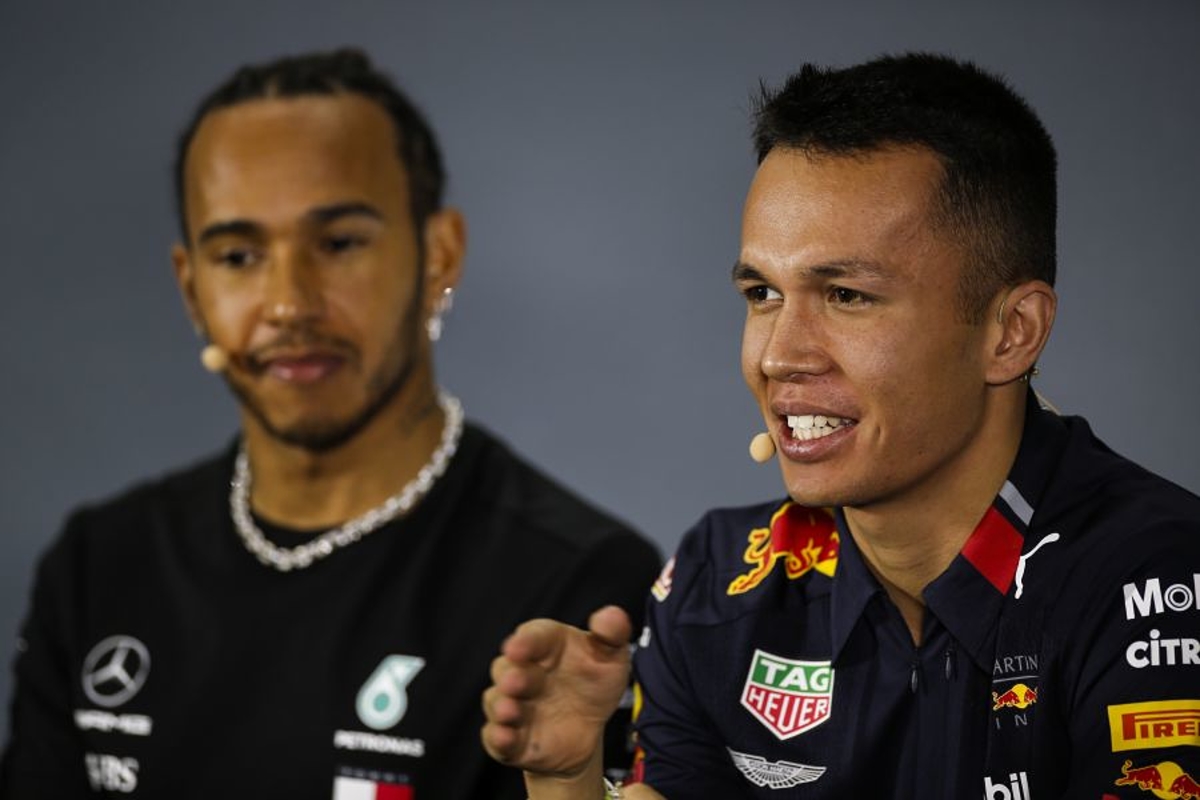 Albon revels in Hamilton praise
Albon revels in Hamilton praise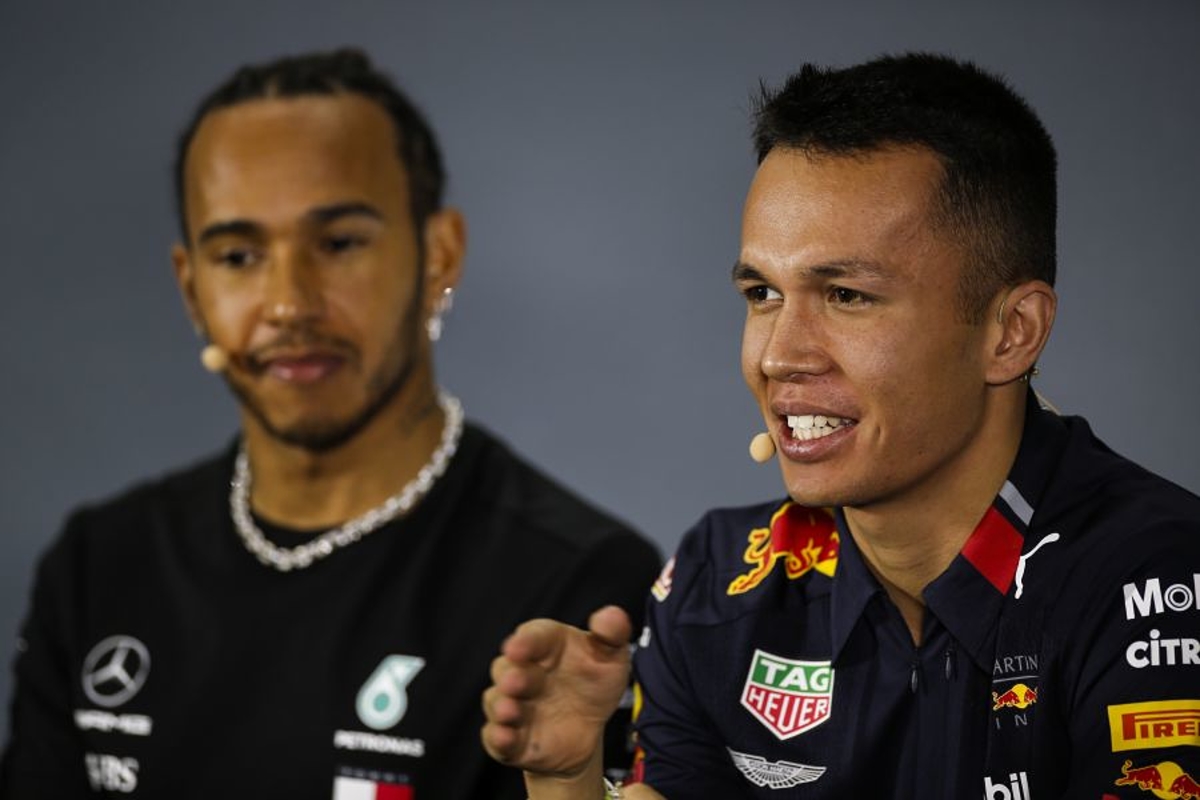 Alexander Albon thanked Lewis Hamilton for his praise after the word drivers' champion backed the Red Bull man to retain his seat alongside Max Verstappen.
Albon continued his run of top-six finishes since stepping up from Toro Rosso at the United States GP, with the Red Bull seat "in his hands" according to team principal Christian Horner.
Speaking before the COTA race, Hamilton said: "He's got a bright future ahead of him. I hope Red Bull give him the support over the years. It's very, very important because they often spit drivers out pretty quick if they don't always do the job. I hope they're good to him."
Albon told Sky Sports of Hamilton's praise: "It was very kind of him.
"He is someone, I think, that all of us, especially people my age, have looked up to when we were going through our ranks so for Lewis to say that was very nice."
Red Bull had previously suggested that a decision regarding the senior line-up, and that of Toro Rosso, would be made around the Mexican and United States Grands Prix, but confirmation is yet to arrive as F1 leaves North American for another year.
"Of course it would be nice to have an answer but I'm not too worried about it," Albon said.
"I'm still feeling comfortable enough to know that I will still be in F1 next year so we'll see how it goes.
"The pressure comes from myself. To be up against one of the quickest, if not the quickest driver in Formula 1 right now, it's never easy. The way I see it, it's more of an opportunity.
"I've been given a chance this year and, at the same time, I've got a very good team-mate to learn from.
"I'm trying to enjoy the process, my life here, as I know it won't last forever."