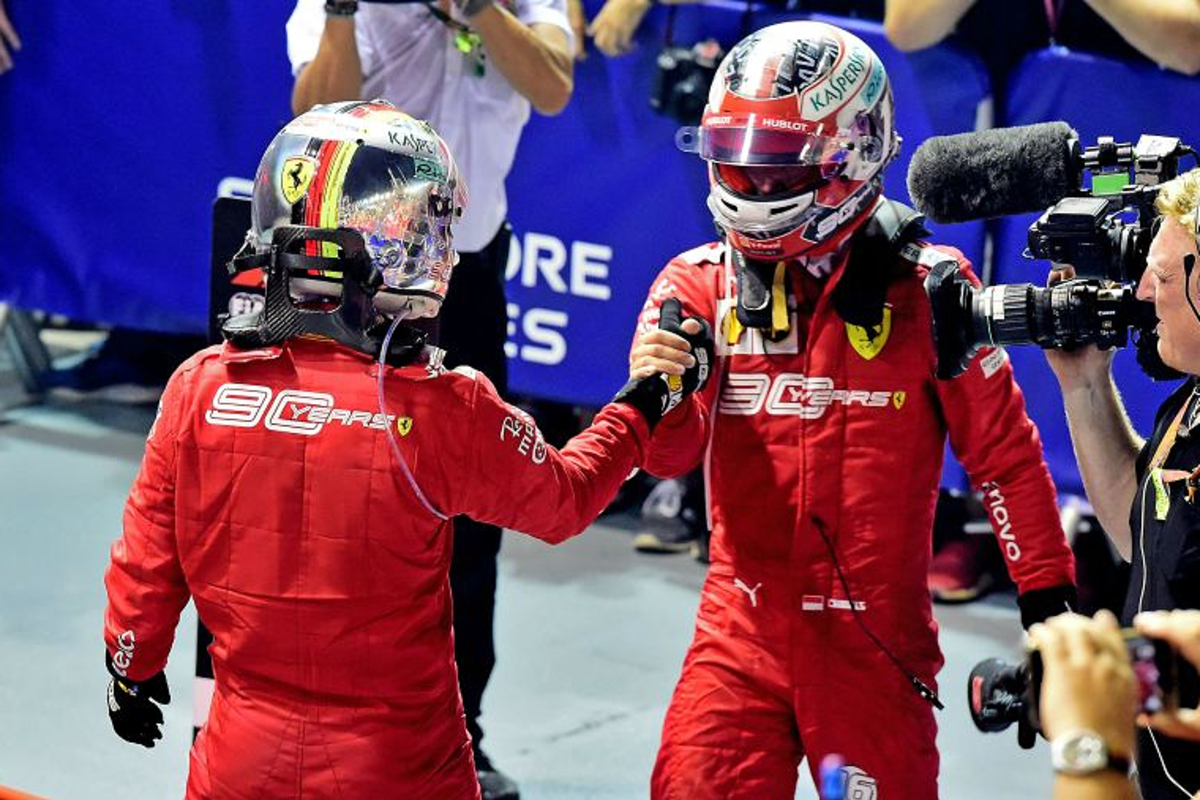 Why Leclerc will benefit from Vettel's Singapore win - Brawn
Why Leclerc will benefit from Vettel's Singapore win - Brawn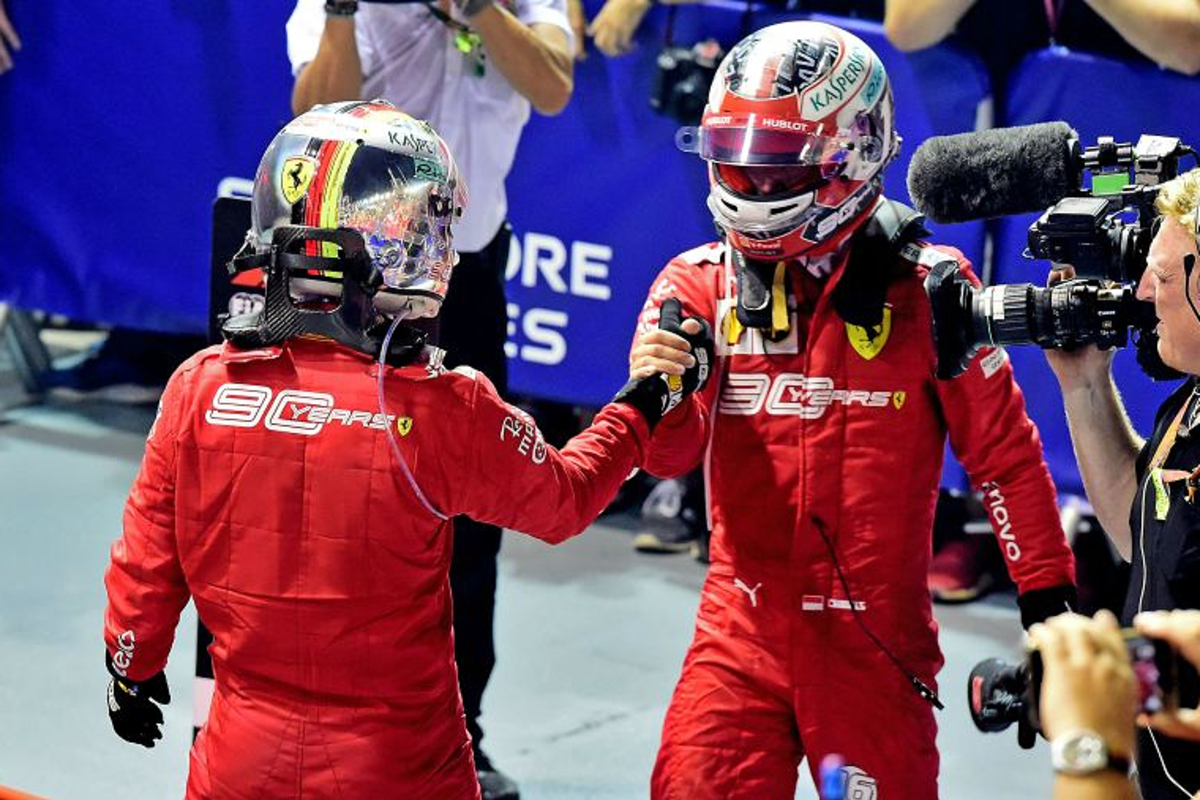 Ross Brawn says losing out on victory at the Singapore Grand Prix may end up benefiting Charles Leclerc in the long run.
Leclerc took pole position for the third-straight race at the Marina Bay Circuit, but was undercut by Sebastian Vettel in the race – a strategy that Ferrari admitted post-race was unintentional.
It ended a win drought for Vettel that had lasted over a year, and Brawn says questions about the German's future will now be quietened.
And the subsequent focus that Ferrari can put back onto the car will help Leclerc keep up his current form, as well as start 2020 well, says Brawn.
He wrote in his post-race column: "Ferrari has clearly made progress with its car and the updates brought to Singapore had a marked effect on a circuit where downforce is key. The success of those updates bodes well for the team's 2020 campaign as well.
"On top of that, the win was inevitably a weight off Vettel's back.
"It will restore confidence and also relieve some of the pressure resulting from Leclerc's phenomenal progress and any affect that has had on dynamics within the team.
"Though it may sound strange to say it, it was actually also important for Charles who was clearly unhappy with how the race played out.
"The Monegasque is hungry for wins, and so he should be, but in the long term even he will benefit from the fact the team will be much calmer now, with fewer distractions, and more able to concentrate on developing the car, which is a vital part of the preparation for next season."