Ferrari boss Mattia Binotto defended the timing of Sebastian Vettel's Singapore Grand Prix pit-stop, after it led to him undercutting Charles Leclerc and taking victory from his team-mate.
Vettel was able to use the undercut to move from third place up to first place – ahead of formerly-leading team mate Leclerc, who dropped from first to second and missed out on a third consecutive win.
Leclerc was openly frustrated on the team radio, questioning Ferrari's decision to bring in Vettel before him and letting both them and the world know that he didn't feel the race should have ended with him in second.
Binotto, though, believes that "simply, that's racing", and that bringing in Vettel before Leclerc was their best chance at jumping then-second-placed Hamilton.
"I think when we stopped Sebastian, Verstappen was ready to stop, so we had to protect position," he told Sky Sports. "It was the best way, the best opportunity for us to try to overtake Hamilton, and as well later on we would have stopped Charles and the pit crew should have been free for him, and so that was the right time to stop Sebastian, no discussion.
"I think then when going out he drove very well on new tyres, and simply that's racing and he has been ahead of Charles, but there was no, we could not have stopped [Charles at that stage], because if you are leading the race you will not stop first, and I think it was simply the proper window for Seb."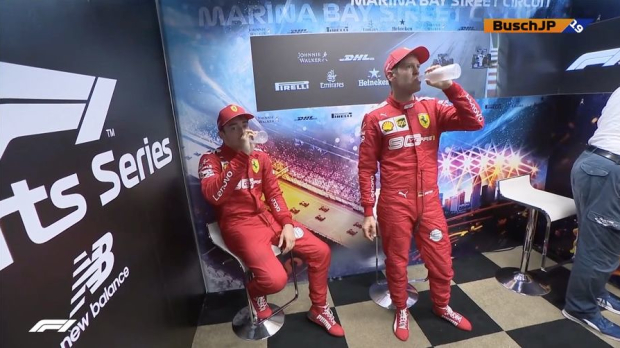 Post-race images showed Leclerc's manager, Nicolas Todt, having a conversation with Binotto, seeming to question why the win had been taken away.
"I told him that I know that obviously Charles is annoyed, frustrated, which is positive, a positive attitude, because if you would be a driver I think that is the right attitude to have," Binotto added.
"But the problem is that when the scenarios are bigger, and obviously by the time that he will understand the picture I'm sure that he would quickly understand the reason of the choice.
"Important for me is that he is happy as well, happy for the team – it's a 1-2, obviously for him it's a missed win, but I'm pretty sure in the future it has been the opposite, in Belgium, and that's all."