Valtteri Bottas said Mercedes have "certain rules" to prevent a driver from undercutting their team mate, which prevented him from benefiting from Lewis Hamilton's poor strategy in Singapore
Ferrari used similar tactics to see Sebastian Vettel controversially take victory around the Marina Bay Circuit.
Mercedes' championship rivals Ferrari were able to turn a 1-3 into a 1-2 result in Singapore by pitting then-third-placed Sebastian Vettel a lap before the leading Charles Leclerc, which caused the two to swap positions and eventually drop Hamilton from between the two prancing horses.
Bottas pitted for new tyres six laps before Hamilton, with the new rubber seeing the Finn able to lap much faster than his struggling British team mate. When Mercedes did elect to eventually bring in Hamilton, Mercedes ordered Bottas to slow his lap times, ensuring Hamilton retained his position ahead of him.
This prevented Bottas from using the undercut to gain a position over his team-mate, and ultimately left Bottas down in fifth place.
When asked after the race whether Mercedes would allow a driver to overtake their team mate by way of undercut, in the way that Ferrari did, Bottas said that there are rules preventing it – and that he's sure the same would have been asked of Hamilton were the positions reversed.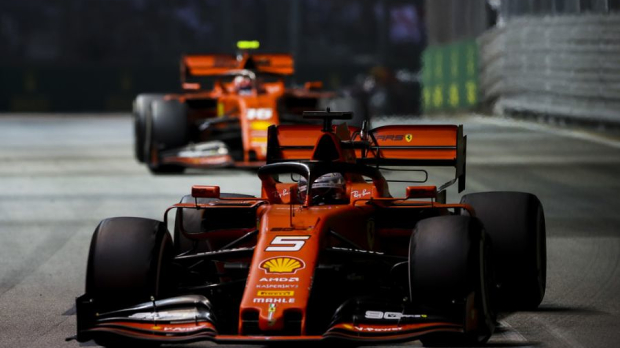 "For sure we have certain rules you know, the car ahead always gets the priority with the strategy," he told Sky Sports. "And then if you try to offset the car who was behind first if he benefits from it, like I did, and if I wanted to get ahead then it would have been easy.
"But we have certain rules and it is both ways, so next time I'll be in his situation it's going to be the same for me, so that's fine. Obviously there was potential for better today I think, but those are the rules."
Bottas continued to say that whilst he felt the pace was good, the team could have done better than their fourth and fifth places.
"I felt like I had a really good pace today, but obviously you need big, big pace delta to overtake the cars ahead. For sure we learnt a lot of thing, but for sure as a team we could have done better today."