Gravel traps set to be installed at Raidillon
Gravel traps set to be installed at Raidillon
Spa-Francorchamps' organisers have revealed that changes are planned for the Raidillon complex that will see the introduction of gravel traps.
The sequence of high-speed corners was the scene of Anthoine Hubert's fatal crash in Saturday's Formula 2 feature race.
The FIA and local authorities have begun investigations into the causes of the incident and the asphalt run-off areas have already come under public scrutiny, although it is impossible to determine if they exacerbated the problem in any way.
Changes to the corners were planned prior to last weekend as Spa aims to host endurance motorcycle racing, although the alterations will of course have a knock-on effect for car racing held at the circuit.
"The circuit has always worked with the FIA to improve safety," Spa CEO Nathalie Maillet told Belgian news agency Belga. "We have to await its report and analyse the exact causes of the accident.
"We are working towards a FIM Grade C licence. We are still in discussion with the FIA and FIM about the homologation of the circuit and work is planned at Raidillon for the Spa 24 Hours for bikes, which will take place in 2022.
"The run-off areas will be expanded and carefully designed to avoid frontal impacts.
"We're not planning to modify the actual layout of the Raidillon. But it's certain that we will install gravel traps. The regulations for bikes are more strict.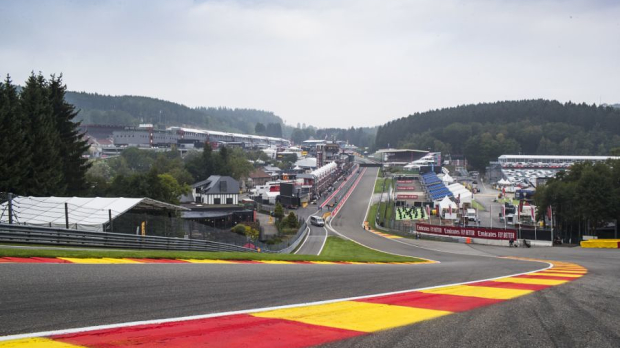 "The fact that the circuit will conform to bikes will have a positive effect on cars.
"Discussions are still ongoing about the exact location of the gravel traps, their depth and whether they will have to cover the full length of the corner or not.
"We will try to finalise everything by the end of the year so we can apply for the urban planning permits."
Maillet made clear that Spa expects Formula 1 to remain at the famous circuit.
"This accident does not put in doubt the future of Formula 1 at Spa-Francorchamps," she said.
"What happened is a racing incident. Of course we are all saddened by what happened. We have to continue developing the circuit. We will also continue to develop the extraction centre."