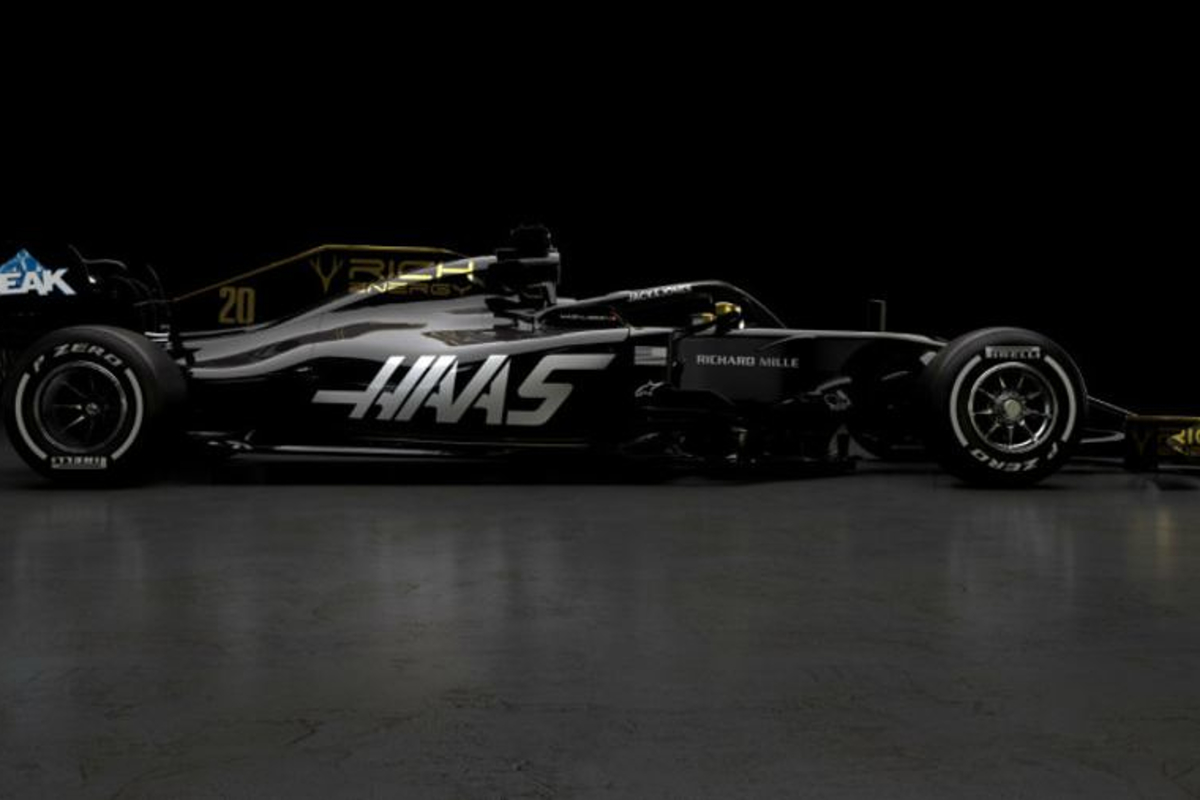 Haas unveil 2019 F1 car with Rich Energy livery
Haas unveil 2019 F1 car with Rich Energy livery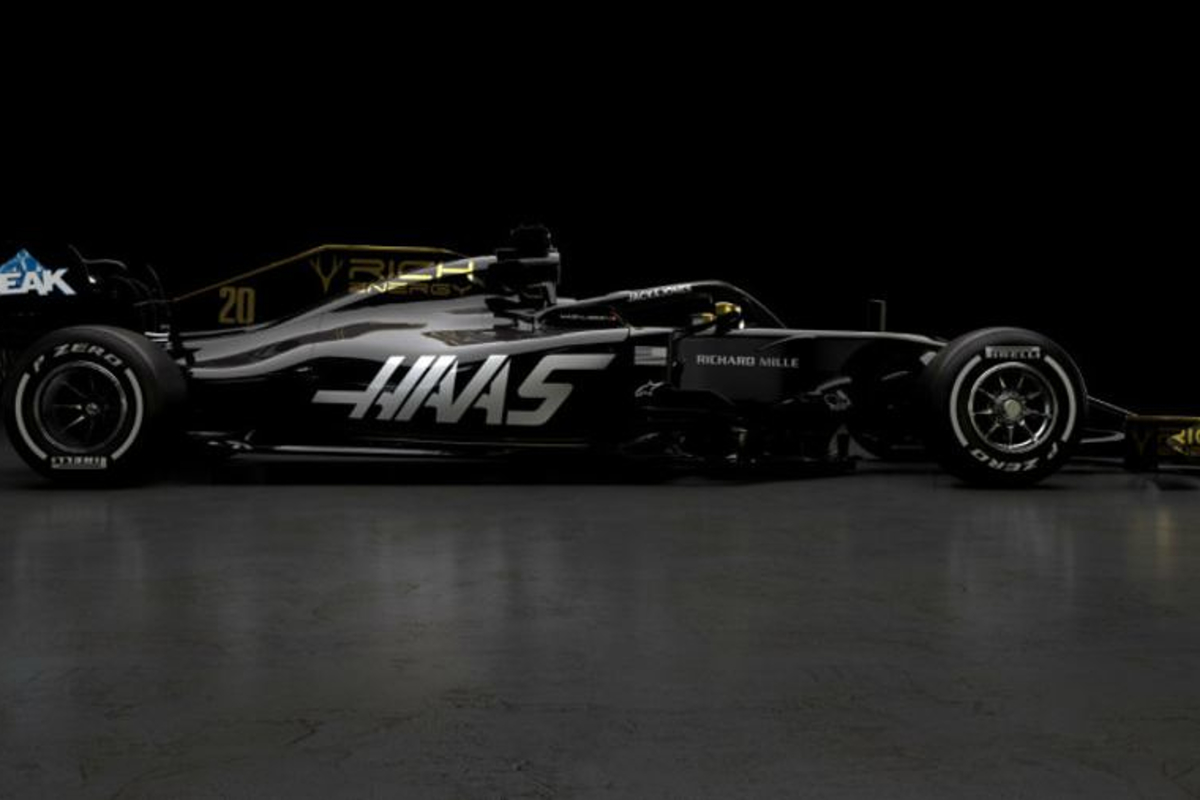 Haas have broken cover on their 2019 livery, which has changed to black and gold as a result of the team's new sponsorship deal with energy drink company Rich Energy. The new look harks back to similar liveries adorned on Lotus cars from the 1970s and 1980s.
WAIT...NO...MORE!
We're proud to present the #RichEnergy #HaasF1 VF-19 livery unveil. All change in the looks department for the new #F1 season!
???????????? pic.twitter.com/uQNDm1hiXQ — Haas F1 Team (@HaasF1Team) February 7, 2019
The end result is a mostly black design, with gold detailing and numerous prominent Rich Energy logos.
Haas are the first team to break cover on a 2019 challenger, with most teams to follow suit next week, including Mercedes, Ferrari and Red Bull.
We can't stop staring! How good does the VF-19 livery look?

Tell us what you think!#RichEnergy #HaasF1 #VF19 #F1 #LiveryUnveil #NewEra pic.twitter.com/wPEQYsthh9 — Haas F1 Team (@HaasF1Team) February 7, 2019
The newly renamed Alfa Romeo will unveil its car on the first morning of pre-season testing in Barcelona, when we may well see a 219 Williams for the first time, with no plans confirmed by the team as yet.
The gang's all here! ????????????????????????#HaasF1 #ProductionDay #PreSeason #F1 pic.twitter.com/i3oE4i6QxO — Haas F1 Team (@HaasF1Team) February 6, 2019
MORE: Mercedes to completely change F1 livery?
MORE: When will 2019's F1 cars be revealed? All confirmed dates so far...