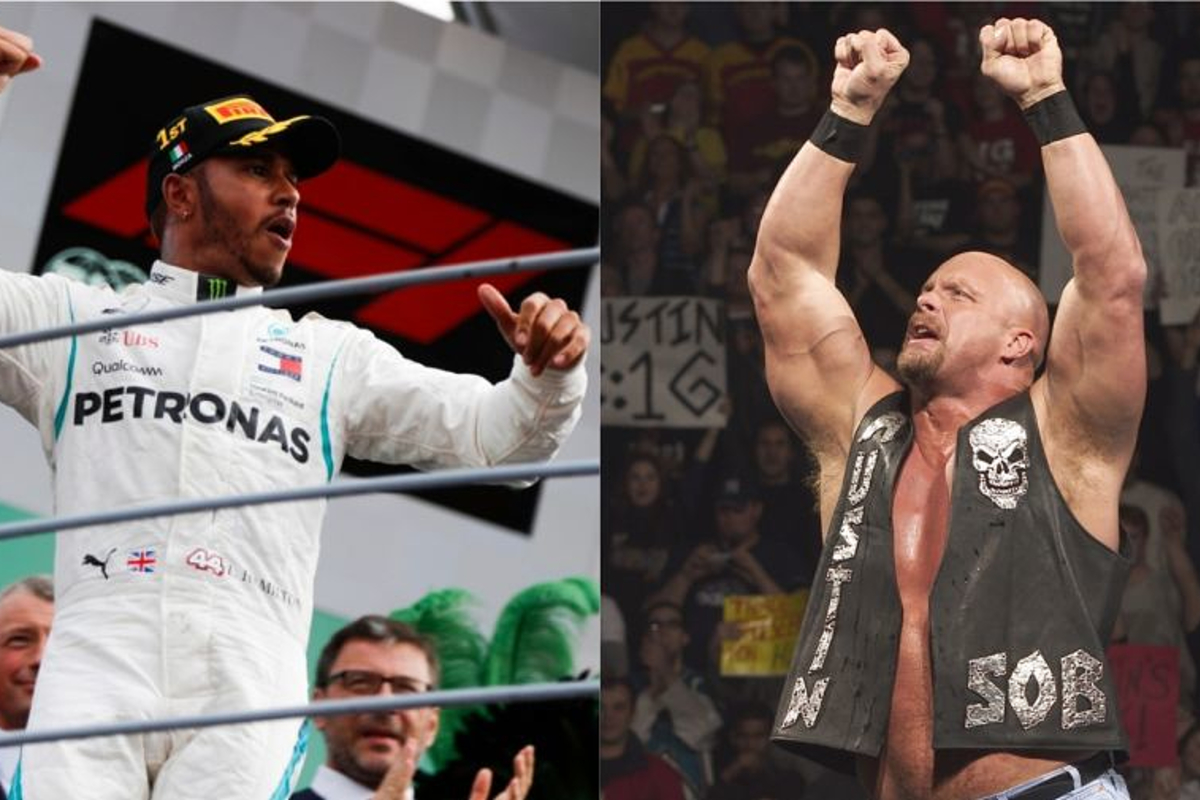 Saudi Arabia GP? F1 are pulling a move straight out of the WWE
Saudi Arabia GP? F1 are pulling a move straight out of the WWE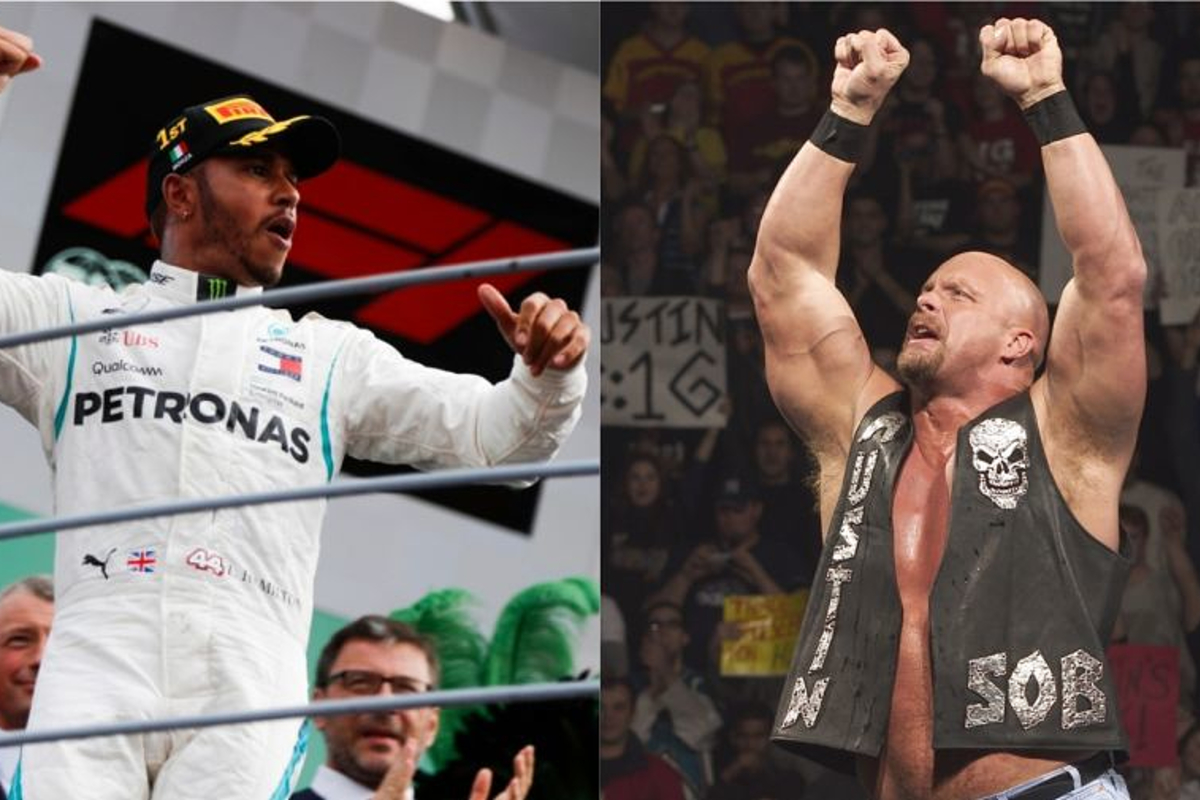 Formula 1 and World Wrestling Entertainment are two of the most famous brands in the world, with both organisations able to roll with the punches, or fake punches, in order to thrive no matter what the world may throw at them.
In light of reports that F1 will announce a Saudi Arabia race from 2021, GPFans looks at how these two behemoth organisations compare.
Both companies were established within two years of each other. F1 as we know it today was born in 1950 and the WWE, then known as the Capitol Wrestling Corporation, was founded in 1952.
Even though the companies could be viewed as polar opposites in many ways, there are also many similarities, and problems, particularly with their current product.
Lack of star names
Neither F1 or the WWE, are in the 'golden age' of superstardom. Though Lewis Hamilton is on his way to earning legendary status, having claimed five world championships, his peers are some way behind and barely a handful of them are household names beyond those familiar with the sport.
This is in contrast to the days of Juan Manuel Fangio putting F1 on the map, Ayrton Senna and Alain Prost battling for titles, and Michael Schumacher dominating the sport to become one of the most famous and successful sportsmen in history.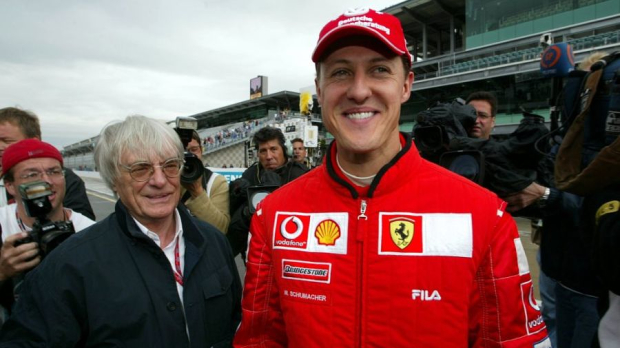 WWE are facing the same predicament. Most fans are (generally) in agreement when they say that the 'Mount Rushmore' of WWE would include Hulk Hogan, Stone Cold Steve Austin, The Rock, and John Cena. These men are by no means regarded as the best wrestlers, but at separate points were viewed as 'The Face' of the company. Purists would point to the likes of Bruno Sammartino, Andre the Giant, Shawn Michaels, Bret Hart, The Undertaker, Triple H, Kurt Angle, Chris Jericho, and Daniel Bryan as being much more worthy of a place, but they were never 'The Man'.
WWE has put a lot, a lot, of stock into their new star man, Roman Reigns. But with fans increasingly more cynical and in tune with behind-the-scenes politics, Reigns has never been fully accepted by the 'WWE Universe' as the fans believe he has received significant, constant, corporate backing.
Similarly, think back to Vettel's emergence and title-winning run with Red Bull. Despite dominating like nobody had since Schumacher, Vettel has never been pegged as high as his legendary compatriot, especially in their native Germany.
Upstart rivals
F1 has Formula E. WWE has All-Elite Wrestling. Now, it will take decades for the two younger companies to even think about competing financially with the more established brands, but in terms of quality and critical appreciation, there is no reason they can't make a meaningful impact right now.
FE has grown massively over the past few years, and with F1 viewed by some as an old-school organisation due to their dedication to the use of fossil fuels, the younger generation is becoming increasingly attracted to the all-electric brand.
Crazier racing and much, much, much more unpredictable results have also turned more traditional racing fans over to FE, who certainly seem to have the best long-term ticket to success, despite F1's long-standing dominance.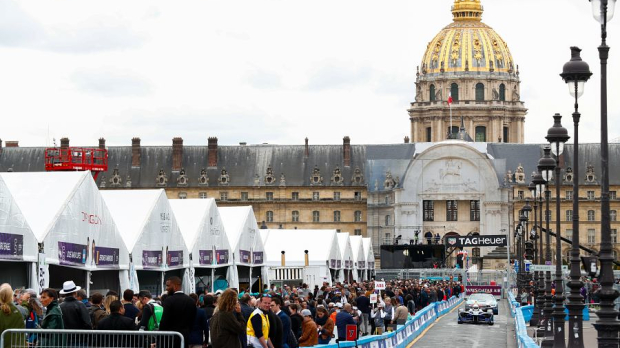 With regards to WWE, the product is at stale as ever in 2019, with chairman and CEO Vince McMahaon still going strong in his dictatorship over writing and creative even at the age of 73.
Recent examples of dreadful storytelling include: A tag-team covering their balls in menthol muscle rub, a child from the crowd being involved in the penultimate match at the company's biggest event of the year, WrestleMania, where maggots were bizarrely projected onto the ring during a match. Those are just the tip of the iceberg.
AEW was formed this year by former WWE wrestler Cody Rhodes and superstar independent tag-team, The Young Bucks. The company is aiming to put the focus back on wrestling rather than the almighty dollar, and have even recruited the current best wrestler on earth in Kenny Omega. Think Hamilton, not Stoffel Vandoorne, making the jump to FE and you're getting there…
Morals. What morals?
Both F1 and the WWE have a questionable track record when it comes to the safety of their key performers, with safety and long-term health something both have been forced to make strides in improving.
However, when it comes to where the sport is played out, morality continues to take a backseat for the bucks.
Formula 1 has shown no qualms when it comes to racing in countries with questionable human-rights record. Whether apartheid South Africa in the past or brutal regimes such as the UAE or Bahrain in the modern day.
The 2011 Bahrain GP was cancelled amid political unrest across the Arab world, while the race continues to go ahead despite the high-profile detention of those who have protested against the race and accusations of the state using F1's presence as a form of 'sportswashing'.
Similarly, WWE has recently forged close ties with Saudi Arabia, causing huge controversy in the United States in particular.
In October 2018, journalist Jamal Khashoggi was murdered and dismembered inside the Saudi consulate in Istanbul. The CIA believes the murder was ordered by Saudi Arabia's crown prince, Mohammad bin Salman, of whom Khasoggi had been an outspoken critic.
One month later, WWE held their 'Crown Jewel' event in Riyadh despite worldwide condemnation.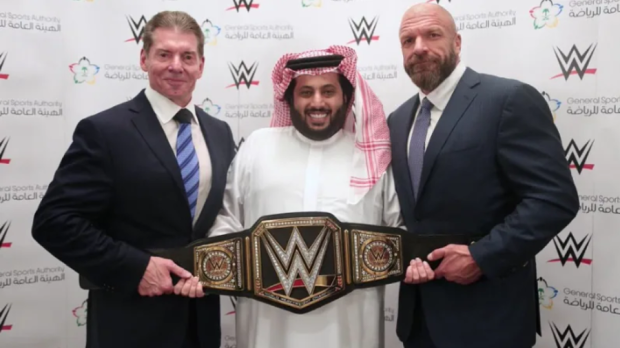 Female performers were not even allowed to take part on the show, a spit into the face of the company's so-called 'Women's Revolution' which they had been championing in recent years.
Their contract with Saudi Arabia is reportedly worth $450 million over 10 years.
More money than ever
Both F1 and WWE are doing well, very well, at least in the eye of their owners and stakeholders.
Liberty Media have recently signed a TV deal in the UK with Sky Sports worth £1.2 billion, contributing to 11% of the company's turnover, according to reports, while WWE have negotiated a £1 billion deal to air their secondary weekly show Smackdown Live on FOX.
However, both products are in the gutter in terms of acclaim. The 2019 Formula 1 season is already a damp squib only five races in thanks to Mercedes' dominance.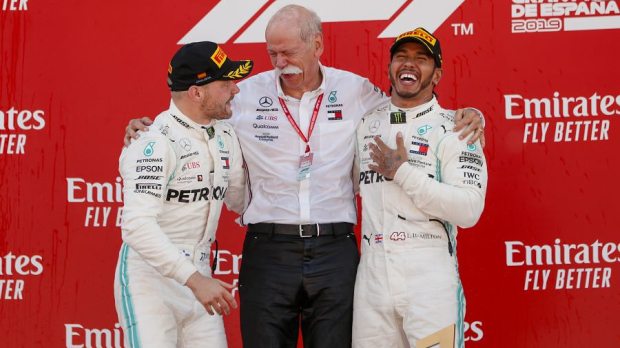 Ferrari, the crown jewel of the sport, don't look anywhere near the pace required to take down the Silver Arrows.
WWE continues to be eviscerated by critics and simply ignored by fans. The April 29 episode of Monday Night RAW drew the lowest viewership in its 26-year history for a non-holiday episode.
The company's most successful period, the famed 'Attitude Era' from 1996 to 2002 was aimed at men from 15-years-old and up - very much a mature product for American audiences. That hardcore audience, who are now much older, have been ostracised from a product that no longer resonates with them.
WWE's 'PG era' has extended to F1, too, as last season Liberty Media opted to throw away the tradition of 'grid girls' in an attempt to make the sport more family friendly. The increased use of driver aids, artificial DRS-assisted overtaking and more processions have similarly seen F1's traditional fanbase lose interest in recent years.
Can either F1 or the WWE be saved from themselves?
Drastic times call for drastic measures. It may not happen soon, or even in decades, but if F1 and WWE continue in their current direction, then fans will continue to drift away - as well as stock prices.
Bernie Ecclestone, the former owner of F1, was viewed as a genius, and arguably got out of the sport at the right time. However, it was took over by another group of older men who simply are not in touch with a vibrant, young audience.
We can only hope if Vince McMahon decides to step aside (he won't, ever), then WWE will look to someone younger, who actually cares about the product rather than company bank accounts.