Lando Norris said he was baffled as to what Lance Stroll was thinking in the lead-up to the collision that saw them both retire from the Spanish Grand Prix.
The pair collided as they ran through Turn 2, with Norris' front right wheel connecting with the rear-left wheel of Stroll's car. The collision was heavy enough to put both drivers into the barrier, with a safety car needed to remove the stricken vehicles.
After the race Norris looked to put the blame on the Canadian driver, saying that Stroll "knew [he] was there" and that whilst he tried to back out of the manoeuvre, he "didn't have enough time".
"Well, he knew I was there on the entry to Turn 1," Norris said. "I don't know what he was thinking after that.
"I was still on the outside, I had a decent part of my car on the outside for Turn 2. But as soon as he started to turn in to the left, I could tell that he either thought that I completely backed out of it, or I disappeared, or I don't know what.
"At a point I knew he was just going to turn in and not give me enough room, I had to try and back out and do what I can but I didn't have enough time."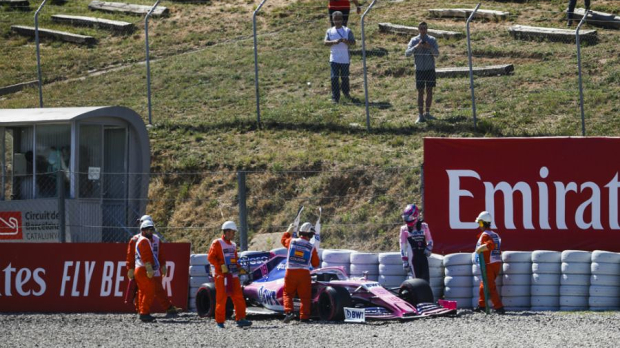 Stroll, on the other hand, said he "had to turn into the next corner", and Norris being in the position he was is what prompted the crash.
"I didn't really see the replay so I'll have to check it out in detail - but yeah, I mean, there was not much room there," he said.
"I have to make the corner, so I turned in, and yeah, there was not really much I could do. I braked on the inside and went deep into the first corner, and then I had to turn into the next corner and unfortunately just not enough space for both cars."
Stewards deemed the crash a racing incident, ensuring neither driver will be punished.