Charles Leclerc has refuted suggestions that Ferrari team orders had a massive impact on the outcome of the Spanish Grand Prix, adding that he had 'no problems' with the instructions from the pit during the race.
Leclerc qualified fifth on Saturday, two places behind Ferrari team-mate Sebastian Vettel, and found himself in the same position on the exit of turn two – though crucially with Vettel now in front, having made an error in the first turn. From there Leclerc showed he had the pace to overtake Vettel and, after far too long, Ferrari made the call to move Vettel out of the way. Leclerc was then able to make a dent in the race, though not much into the lead of third-placed Vertappen.
Further on in the race the roles were reversed, with Vettel behind a slow Leclerc, and again, after losing time to cars in front, the team decided to swap their drivers, who finished a disappointing fourth and fifth.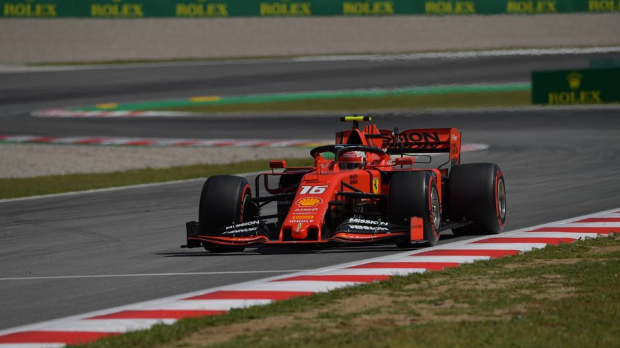 Speaking to Sky Sports after the race on Ferrari's indecision over team orders, Leclerc said that he had "no problems" with their performance.
He said: "For now on this race there was absolutely no problems for me.
"Obviously in the first stint I was quicker but it's always difficult when a driver who is behind tells you he is quicker.
"We always want to be ahead, after that they let me past and let me make my race and when we swapped again when I was struggling."
Though Ferrari have cut a distant second place in the constructors' championship to Mercedes, the gap was particularly stark in Spain. The reason for this, Leclerc said, was tyre life.
"I don't think it was a bad call to go to the end of the race with them [the hard tyres] but unfortunately we didn't make them work as expected.
"We were struggling quite a lot with the rears on my side but it was the same on the medium to be honest. We need to look in to that."