Nico Rosberg believes Valtteri Bottas may have come up with the key to beating Lewis Hamilton, having enjoyed a superb start to the 2019 season which leaves him top of the drivers' standings. Bottas' friendly relationship with his teammate could be crucial to getting the better of him, according to Rosberg.
Hamilton and Rosberg were friendly childhood rivals, although relations soon turned sour as teammates and title rivals in Formula 1 in 2014, with quarrels over that and the following season leaving a bitter taste.
After losing out in '14 and '15 Rosberg got the better of Hamilton to win the title in 2016, before immediately retiring, and the German suggested that taking a softer approach with Hamilton may have been key.
Rosberg told SID: "You should never annoy Lewis. If he gets angry, then he gets more motivated and concentrated and bites like a terrier.
"And Valtteri always makes you a best buddy.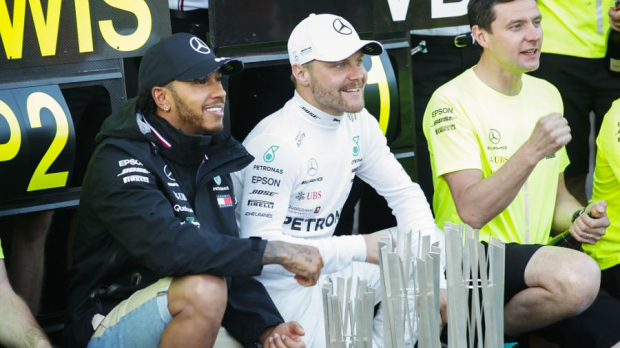 "Valtteri has got the hang of something that I only found in my last season."
Bottas himself says he would rather be teammates with no other driver, although admits that partnering the five-time world champion comes with its own challenges.
"Lewis has been world champion many times, so being his teammate is great, as a good reference and benchmark," Bottas said.
"It's also a good opportunity to have a very strong team.
"On the other hand, of course, you're always competing against your teammate, you're always being compared to your own teammate, so for sure it's not easy to be his teammate.
"It's always difficult to be ahead of him, but I know it's possible and it has been closer and closer as we work together in the team.
"I see it as a great opportunity and I wouldn't choose any other teammate, even if they would be easier for me."