Sebastian Vettel expects Charles Leclerc will pile pressure on him through the 2019 season, having already seen a glimpse of the youngsters potential at the Australian Grand Prix. Leclerc was called off from a late-race attack on Vettel, having displayed a fairly evident pace advantage.
Vettel struggled throughout the weekend in Melbourne, dropping from third on the grid after being overtaken by Red Bull's Max Verstappen.
Leclerc put in a solid if unspectacular debut performance as he became Ferrari's second youngest F1 driver in history and perhaps would have had fourth place on merit, only for his pit-wall to order him to maintain a gap behind his teammate.
The Monegasque has been tipped in some quarters as a title candidate, but the team order was a sign of team principal Mattia Binotto's "priority" for Vettel, who knows he will have to work hard to maintain number-one status.
"For Charles, obviously it's a dream coming true - similar to me, obviously at a different point in his career," said Vettel.
"It's quite nice to be that young and join a big team like that.
"I think he's done really well from what I've seen so far, he will put a lot of pressure on me the whole season.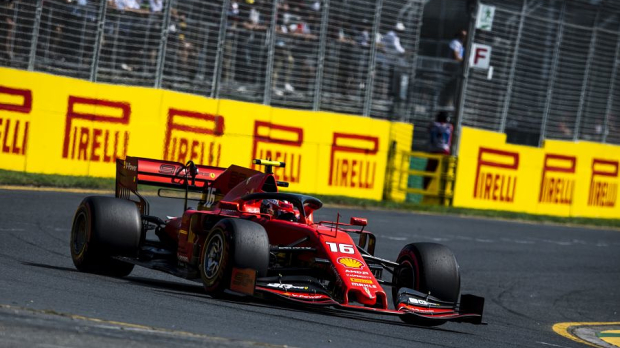 "I'm aware of that and I think it will be very close.
"He's very talented, I want to meet his parents and congratulate them because by the looks of it they brought up a nice boy, and a fast driver too.
"I'm sure we'll have tough and tight battles this year, but more than anything I hope we have a lot of fun together."