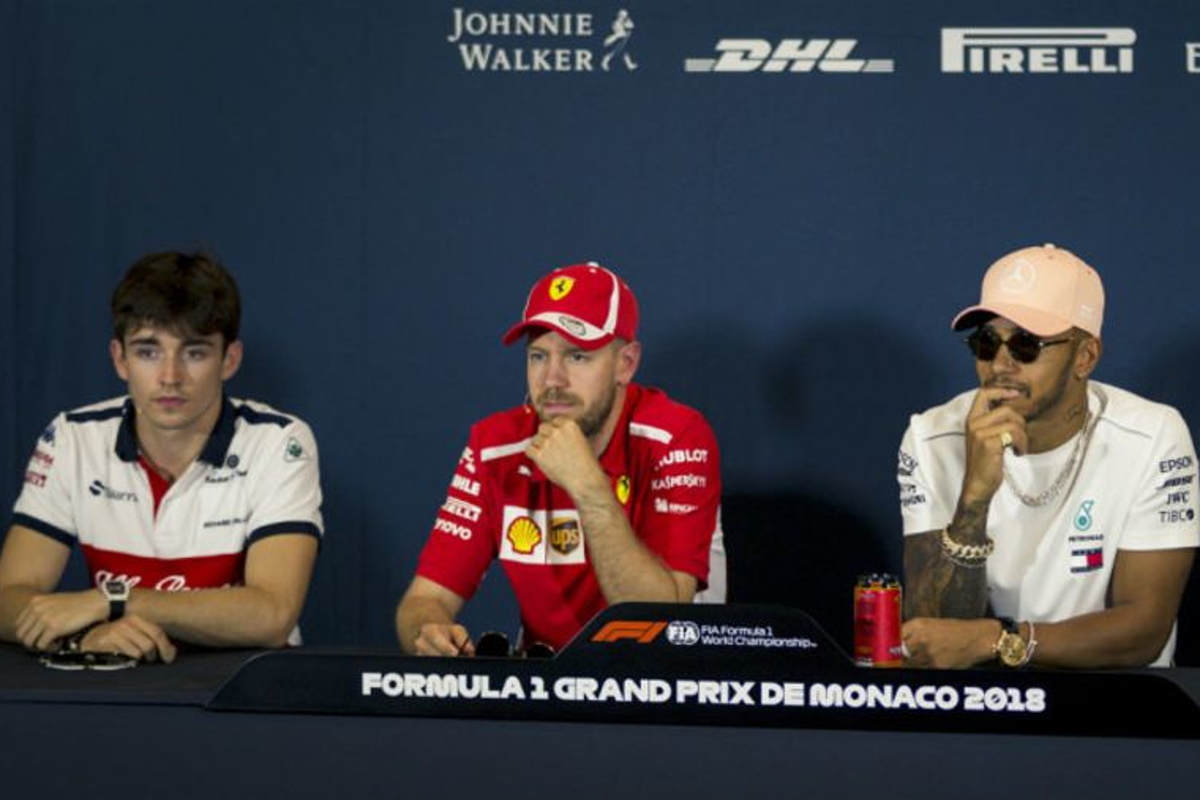 Leclerc mixes it with Hamilton and Vettel - GPFans' 2018 Driver Index top five
Leclerc mixes it with Hamilton and Vettel - GPFans' 2018 Driver Index top five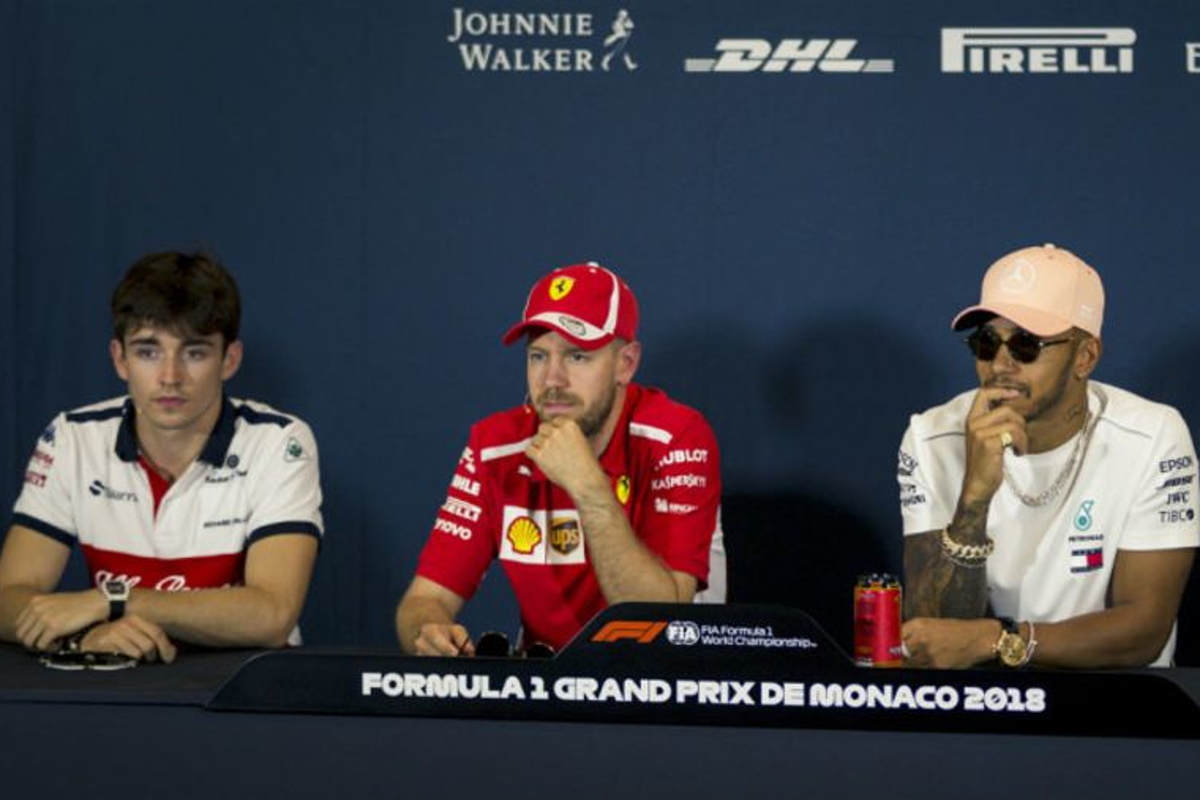 As the dust settles on the 2018 Formula 1 season, we ask whether the final standings accurately reflect the natural order of the grid. Rob Watts takes a look at the individual performances over the past year – here are cream of the crop...
Drivers' Championship: 13th – 39 points
Best Result: 6th (Azerbaijan)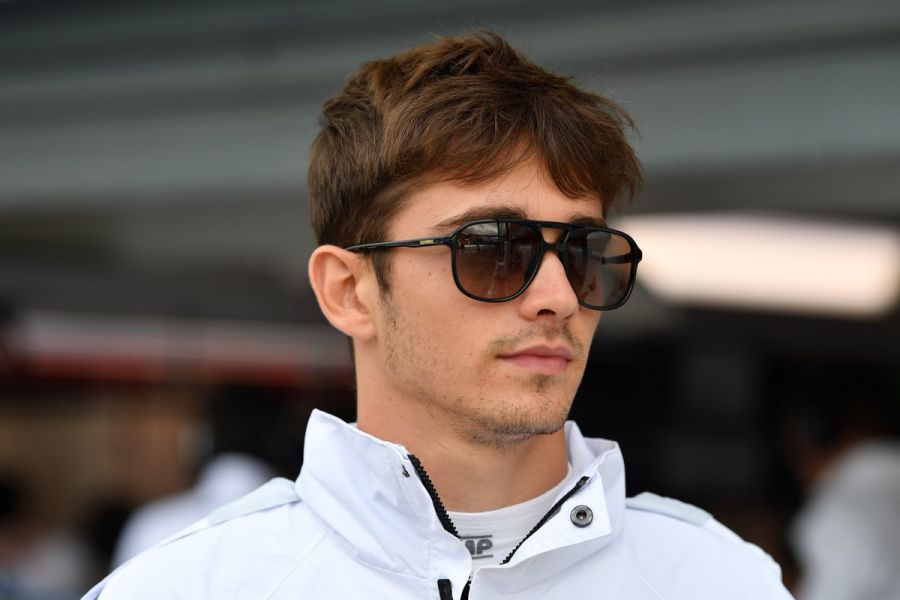 As debut seasons go, Leclerc's was arguably the most impressive since Max Verstappen's in 2015 and by the end of the campaign, he looked more than ready to become Ferrari's youngest driver in more than 50 years.
After finishing behind teammate Marcus Ericsson in two of the opening three rounds, everything seemed to click in Baku and he delivered a superb performance to take sixth place, showing remarkable maturity to stay out of trouble in an incident-strewn race.
From there on, Leclerc's improvement was steady and, barring a mid-season spate of DNFs, he was always there or thereabouts when at a circuit that suited Sauber's car. He scored points a further nine times after his Baku breakthrough and made it into Q3 on an impressive eight occasions, averaging a half-second qualifying advantage over Ericsson throughout the year.
Sauber were one of the few teams to improve in the second half of the season, and Leclerc certainly capitalised on that as he scored more points than any other driver outside the top three teams from Singapore onwards. If Sebastian Vettel isn't already looking over his shoulder, he probably should be.
Drivers' Championship: 3rd – 251 points
Best Result: 1st (USA)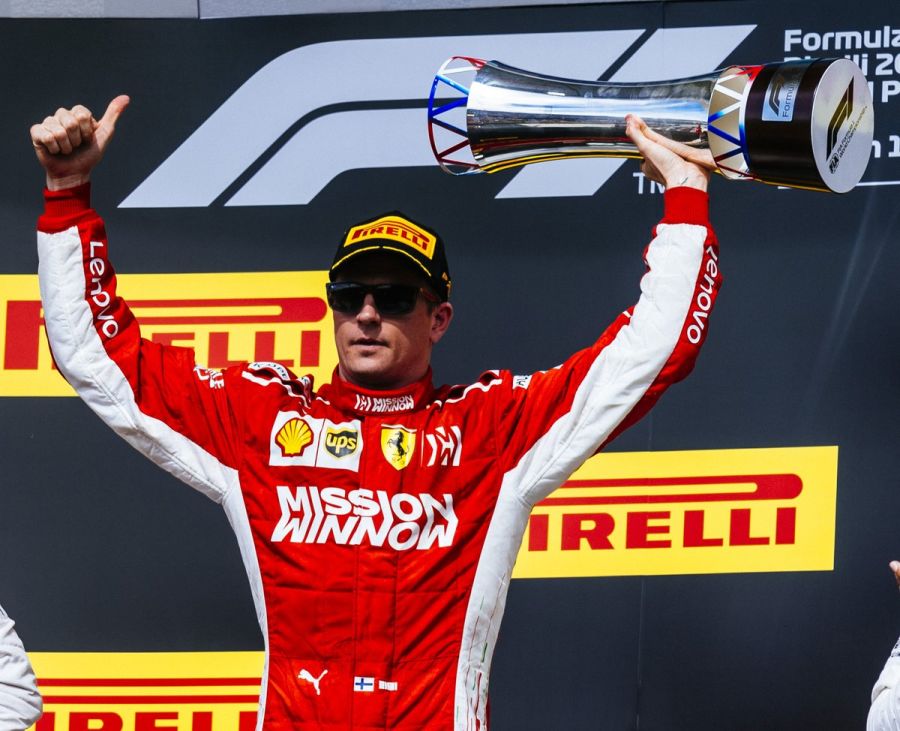 It's perhaps ironic that Raikkonen saved his best form since returning to F1 for the year Ferrari finally made the decision to dispense of his services, but with an exciting young talent such as Leclerc in waiting, it was always going to be difficult for Raikkonen to keep hold of his seat.
Nevertheless, he moves on knowing that his performances this season have silenced many of his doubters, and a 21st (and probably final) Grand Prix victory puts him above great compatriot Mika Hakkinen as Finland's most successful race-winner.
A memorable pole position in Monza came on the same weekend he was told his services would no longer be required at Ferrari, but despite that obvious high point, his one-lap pace throughout the year was generally a little off Vettel's and he was comprehensively beaten 17-4 on Saturdays.
He remains as popular as ever with fans and appears to have found new motivation this year, even declaring that "people don't understand I'm actually very happy" when speaking of his return to Sauber for 2019, the team he made his debut with 17 years ago. His time as a frontrunning driver may be over, but there's likely still a surprise or two left in him before he calls time on his F1 career.
Drivers' Championship: 2nd – 320 points
Best Result: 1st (Australia, Bahrain, Canada, Great Britain, Belgium)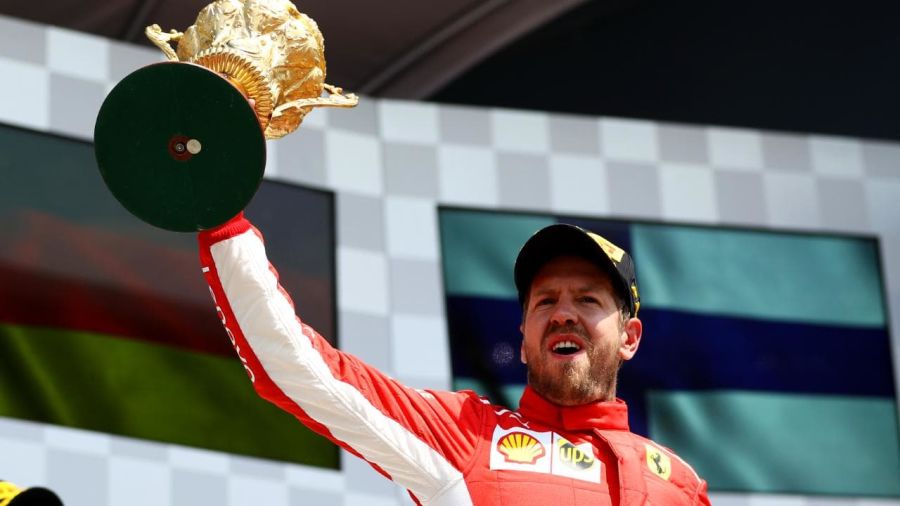 Despite finishing a distant 88 points adrift of Lewis Hamilton in the drivers' championship, this was a better season for Vettel than some have suggested. While it's hard to deny that the errors he made contributed to his eventual title defeat, several of those were exacerbated by Ferrari's sub-optimal strategy.
That's not to say that he was blameless, and Vettel himself admits he must improve next season. His lockup while attempting to pass Valtteri Bottas in Baku almost certainly cost him a win, but you could argue that any driver in his position would have attempted the same move given the circumstances.
First-lap contact in Paul Ricard, again with Bottas, was clumsy at best and cost Vettel a shot at the win, but his slow-motion slide into the gravel while leading at home in Hockenheim was, without doubt, his lowest point of the year.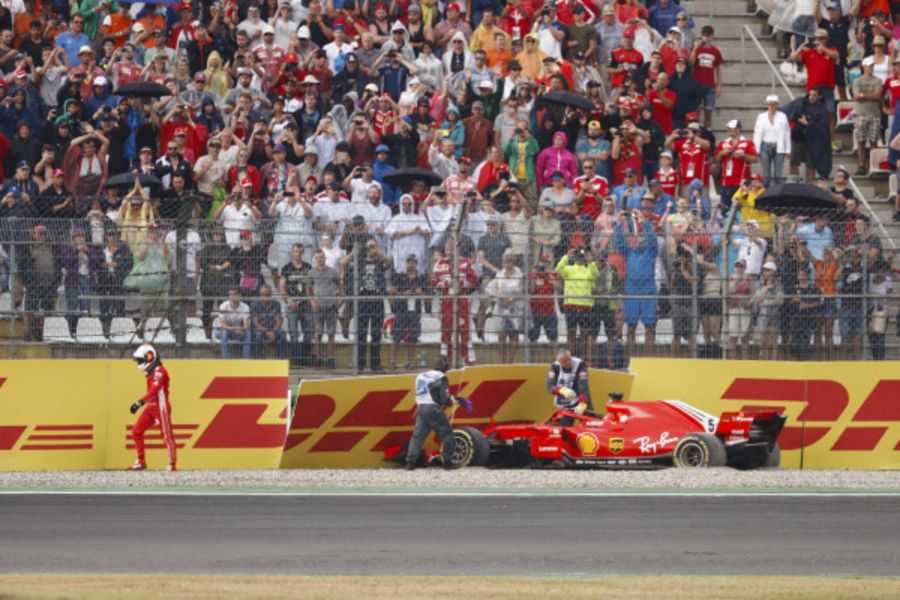 Looking at the positives, Vettel was superb once again in qualifying, and while his 17-4 head-to-head record over Raikkonen will not come as a huge surprise, some of his pole laps were as good as any since his Red Bull days.
Five wins was a decent return overall and matched his tally from last year, but it certainly could have been better given that Hamilton won more than twice that amount with a car not significantly quicker than Vettel's Ferrari. His victories in Sakhir, Silverstone and Spa, in particular, were all superb and showcased both his excellent tyre management and (whisper it) his ability to overtake.
Judging Vettel's season as a whole is tricky, and while it's difficult to rank him higher than third, he at least enjoyed superiority over Raikkonen, and it's still ended up being statistically his best season in red to date. The pressure will only increase further next season, however, should Leclerc make a strong start to his Ferrari career.
High point – Great Britain. Jumped a pole-sitting Hamilton off the line before the Englishman's hopes of a sixth-straight home win were doused by contact with Raikkonen. To make matters worse for Mercedes, Vettel pipped Bottas late on to win, extend his championship lead and appear the major favourite for title glory. Incredibly, it would be the last time he led the standings all year.
Drivers' Championship: 4th – 249 points
Best Result: 1st (Austria, Mexico)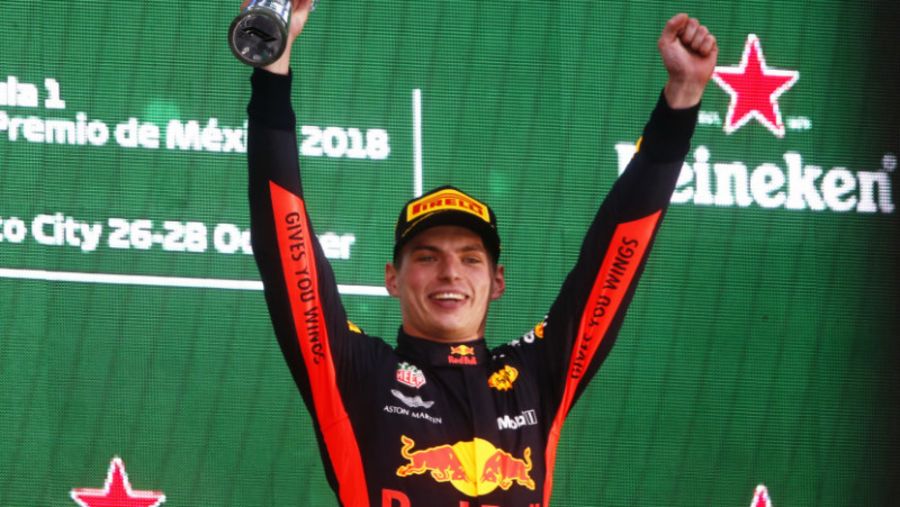 A tough start to the year proved to be character-building for Verstappen, who, despite fiercely rejecting the idea that he needed to change his approach, appeared to mature into a calmer, more considered driver in the second half of the year.
The championship challenge that he and Red Bull had hoped for may not have materialised in 2018, but his impressive record when compared to teammate Daniel Ricciardo, has, without doubt, increased his stock yet further and reminded any lingering doubters exactly why he's considered the hottest young driver in world motorsport.
After either spinning or making contact with another driver in each of his first six races, Verstappen went on to score impressive wins in Spielberg and Mexico City, with further podiums coming in Spain, Canada, France, Belgium, Singapore, Japan, America, Brazil and Abu Dhabi.
His second place at Interlagos caught the eye as arguably his finest performance of the year, yet in controversial circumstances he ended up losing a nailed-on victory as his former F3 rival Esteban Ocon clumsily punted him out from the lead of the race while trying to unlap himself.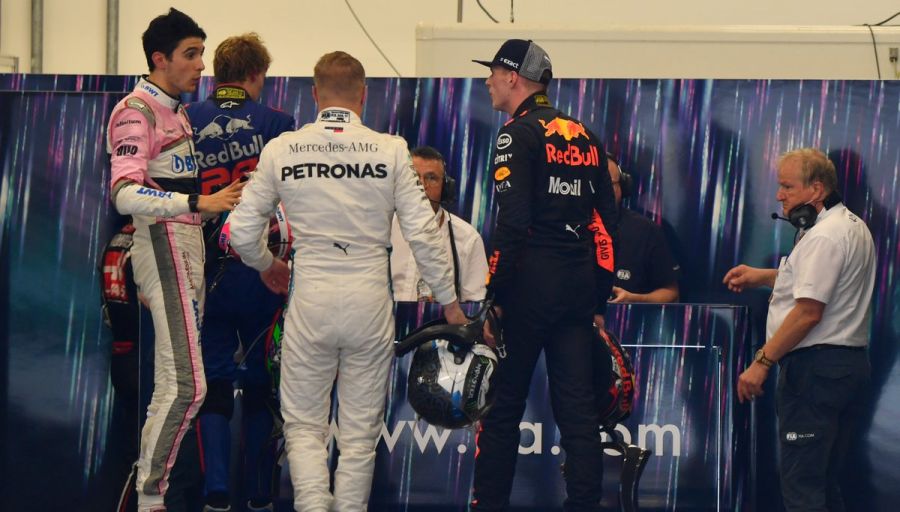 An angry exchange of words followed, and a shoving match caught on camera was hardly Verstappen's finest moment, but was understandable in the context as he'd not put a foot wrong all weekend and had been cruelly denied an impressive sixth Grand Prix victory.
A 79-point margin over Ricciardo is skewed slightly by his teammate's high DNF rate throughout the season, but a 15-5 head-to-head win in qualifying demonstrates Verstappen's pace advantage, even if Ricciardo proved to be the more rounded racer earlier in the season.
High point – Brazil. Passed both Ferraris and both Mercedes to take the lead from fifth on the grid, and looked to have had the victory sewn up by lap 44 of 71, before being caught off guard by Ocon's ambitious pass in turn two. Recovered to take second, but it was so nearly a memorable victory.
Drivers' Championship: 1st – 408 points
Best Result: 1st (Azerbaijan, Spain, France, Germany, Hungary, Italy, Singapore, Russia, Japan, Brazil, Abu Dhabi)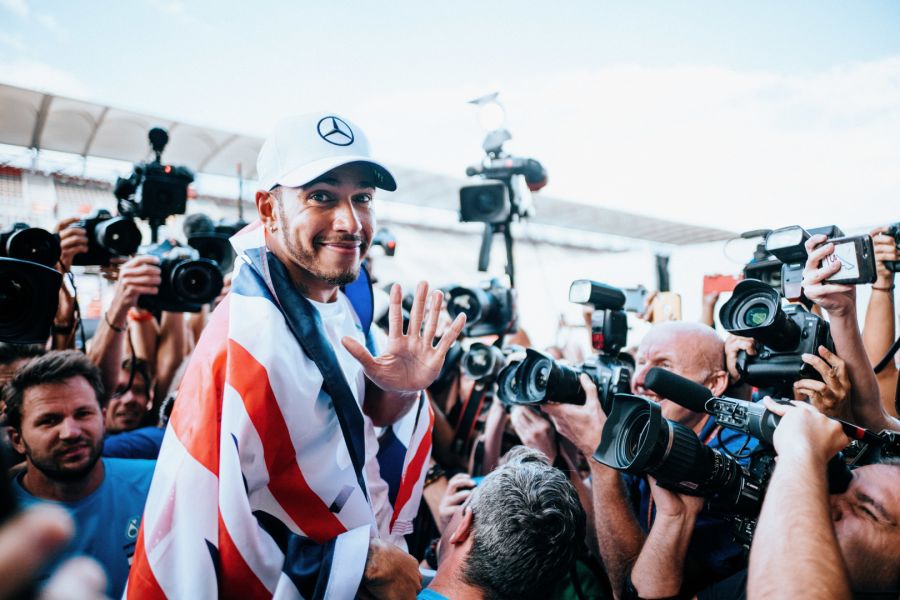 Hamilton produced some of his very best form this year, delivering crushing defeats to both his teammate and title rival.
A fifth world drivers' championship also means he's now unquestionably the most successful driver of his generation, but more significantly, it moves him within striking distance of Michael Schumacher's outright record of seven crowns.
A decade on from his maiden title win, Hamilton is now the third oldest driver on the grid but shows no signs of slowing down as he approaches his 13th season in the sport. So impressive was he at times this year that even Fernando Alonso suggested that his one-time rival must be considered amongst the top five drivers of all time.
During a crucial mid-season period, Hamilton finished off the podium just once in the 11 races between the French and US Grands Prix, winning seven of those - while Vettel in the same period won just twice.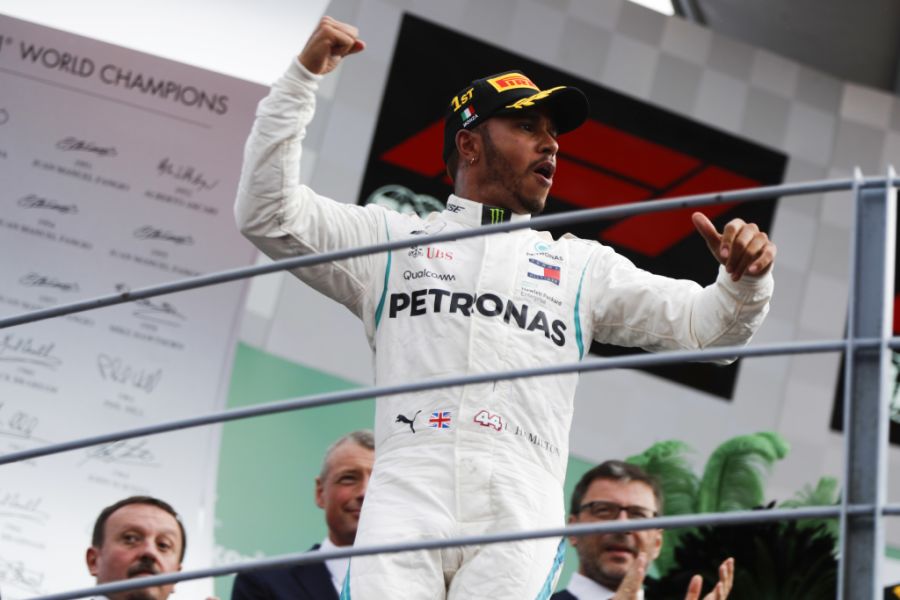 A total of 11 wins and a record haul of 408 points make 2018 statistically one of Hamilton's best ever seasons in F1 to date. For the second year in a row he's beaten Vettel without possessing a car anywhere near as dominant as those at his disposal during his first two championship winning years with Mercedes in 2014-2015.
While his Mercedes W09 was undeniably a formidable machine, Ferrari's pace was the equal, if not slightly better, of Mercedes at roughly half the races this season, but it was Hamilton's consistency and remarkable qualifying pace that made him so difficult to beat, particularly in the second half of the year.
Next season could prove to be Hamilton's toughest yet with young stars such as Verstappen and Leclerc likely to be nipping at his heels, but if he's able to carry over the form he demonstrated this year, there's every chance he'll end his career having re-written the F1 record books.
High point – Monza. A crushing blow to Vettel's title hopes on Ferrari's home turf. Passed his rival around the outside on lap one, before hunting down and passing Raikkonen to snatch the lead and the win later in the race. An unquestionable swing in momentum that played a huge role in the destination of the championship.
Click here to check out the rest of the top 10 in 2018's GPFans Driver Index!
And recap numbers 20-11 by clicking here!