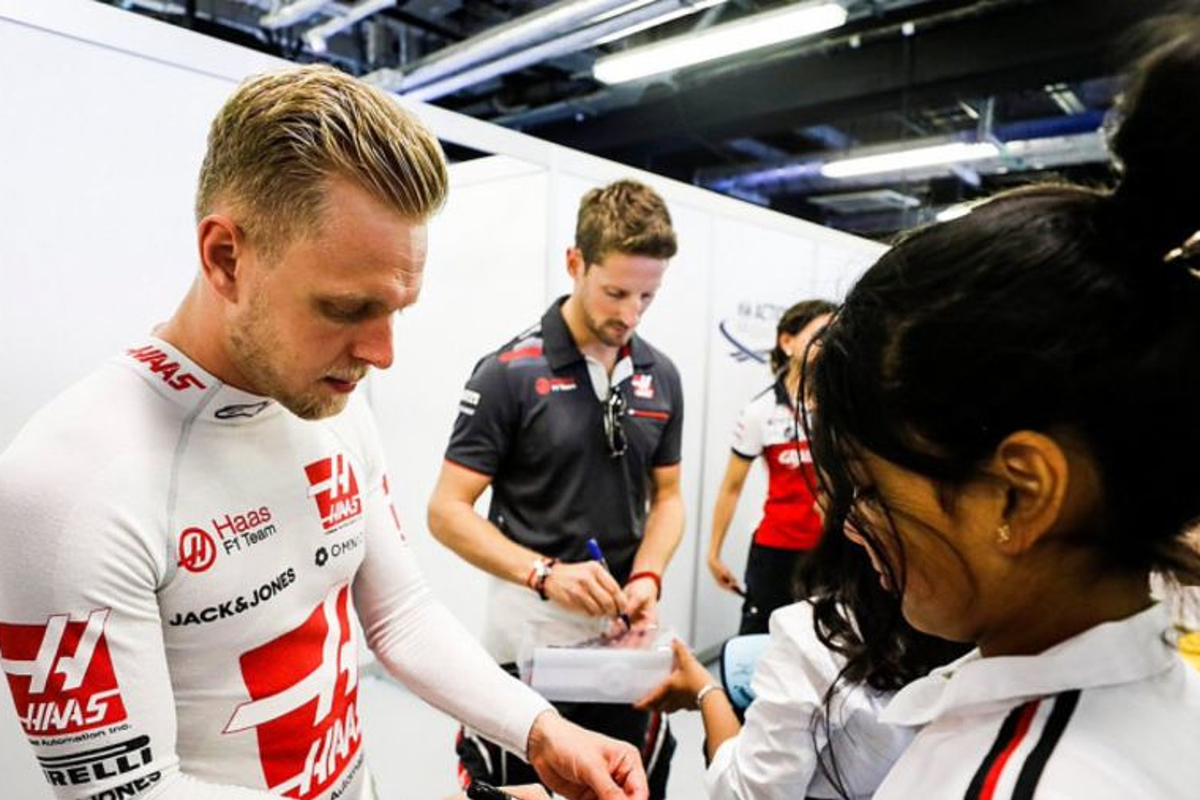 Did Grosjean cost Haas? - 11-20 in GPFans' 2018 driver index
Did Grosjean cost Haas? - 11-20 in GPFans' 2018 driver index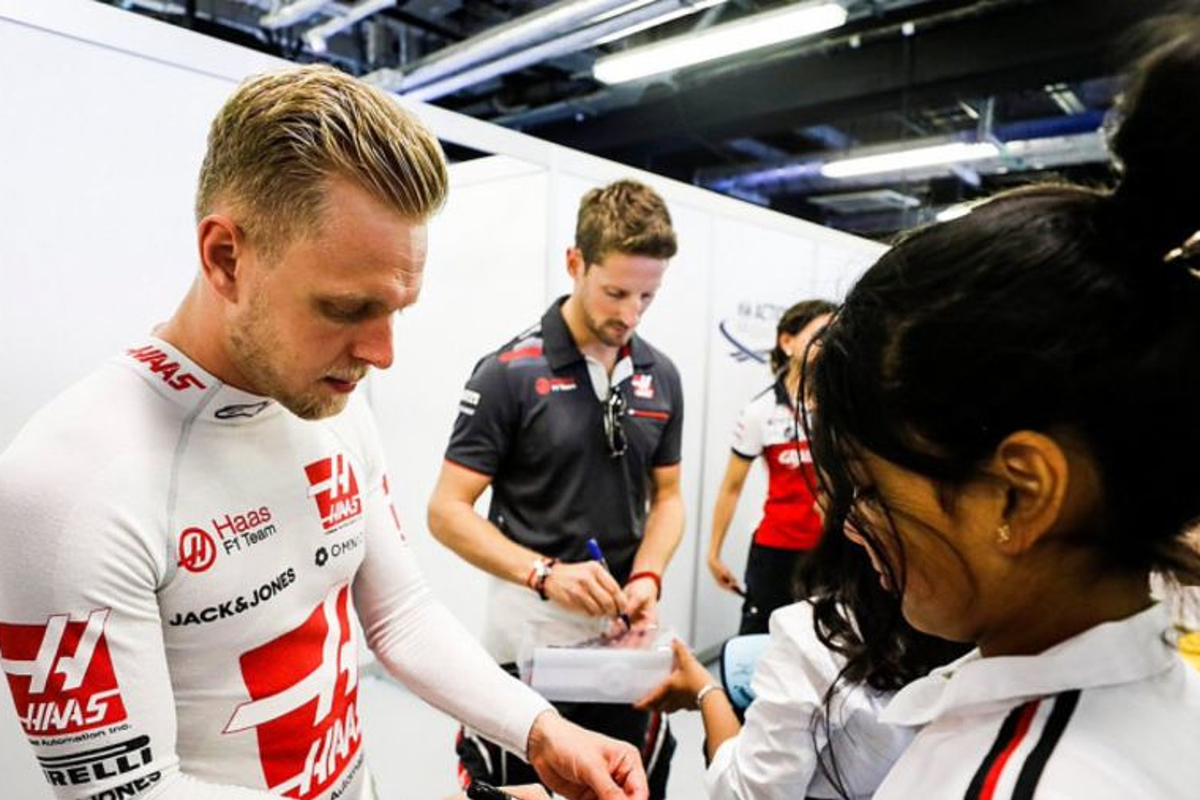 As the dust settles on the 2018 Formula 1 season, we ask whether the final standings accurately reflect the natural order of the grid over the past year. Rob Watts takes a look at the individual performances over the past year – here are those ranked 11-20.
Drivers' Championship: 16th – 12 points
Best result: 8th (Bahrain, Mexico)
It was a dreadful, dreadful year for the Belgian, but he's done well to keep his chin up as nothing seemed to go right for him in a battle with another disappointing McLaren car. He's at least been able to salvage something from 2018 after bagging himself a seat in Formula E with the Mercedes-affiliated HWA team and with it an F1 simulator drive thanks to Toto Wolff, who he definitely owes a beer to.
There were a few highlights, such as his battling drive to grab ninth in Baku and his superb tyre management in Mexico to finish eighth to end a 15-race pointless streak. But overall, his 21-0 qualifying deficit to Alonso is impossible to ignore, and sadly it could be the last time we see Vandoorne in F1.
Drivers' Championship: 19th – 4 points
Best result: 9th (USA)
One of the most likeable drivers in the pitlane, Hartley's unexpected shot at F1 was always likely to be short-lived, but he can hold his head up high knowing he conducting himself with dignity throughout. His Instagram post thanking "almost all of the 500 strong Toro Rosso team" tells you what you need to know about the support he received, and in some ways, he was always destined to find himself squeezed out.
[bijlage4]
There were some positives, such as a superb sixth on the grid in Suzuka and an astute tyre call to grab 10th place in a wet German Grand Prix, but Hartley generally found himself in Pierre Gasly's shadow for much of the year.
Drivers' Championship: 20th – 1 point
Best result: 10th (Italy)
It's tricky to accurately rate Sirotkin's debut season due to the dog of a car he found himself driving, but it's fair to say he acquitted himself well against a driver with an extra year's experience, and was the model pro at all times when speaking to the media, rarely criticising his team or the car.
He won the qualifying head-to-head with Stroll, and a battling drive in Monza to take a point aided by Grosjean's disqualification was probably the highlight, but there were few other positives to speak of as the Russian endured an intensely difficult first year in F1, which sadly could end up being his last too.
Drivers' Championship: 18th – 6 points
Best result: 8th (Azerbaijan)
After a strong rookie season, Stroll could have been forgiven for expecting a little more from his sophomore year. He probably wasn't expecting Williams to produce their worst ever F1 car.
The Canadian believes he was simply "surviving" rather than actually competing for the majority of 2018, but despite this, he did manage to score six of the team's seven points including an eighth place in Baku and the team's best qualifying result of the year with 10th on the grid in Monza.
Despite being outqualified 12-8 by rookie teammate Sergey Sirotkin, Stroll was generally the stronger performer on race days, which was key for Williams given their often lowly starting positions.
[bijlage5]
Stroll will no doubt be eager to move on as his father's mid-season purchase of Force India ensures he'll be competing a little further up the grid next season.
Drivers' Championship: 17th – 9 points
Best result: 9th (Bahrain, Germany, Mexico)
During pre-season, Marcus Ericsson spoke of his excitement at retaining his Sauber seat for 2018 and declared it to be his best chance yet to demonstrate his true abilities in an F1 car.
If anything, Ericsson's performances this season have proved two things. He's arguably better than he's sometimes given credit for, but he's not consistently quick enough, particularly over one lap, to be considered anything more than a solid midfield driver.
It was always going to be a tricky task to outperform the highly rated Charles Leclerc this year and, while he put in some strong race performances along the way, a 30-point deficit to the 2019 Ferrari driver accurately represents the gulf in performance them.
Drivers' Championship: 14th – 37 points
Best result: 4th (Austria)
Having matured into a relatively safe pair of hands since joining the fledgling Haas team three years ago, there were signs this season that several of Grosjean's frustrating old habits had come back to haunt him.
After starting so strongly in each of his past two seasons, Grosjean spilled serious points early on and remarkably went scoreless until the ninth race of the season, his worst ever start to an F1 campaign.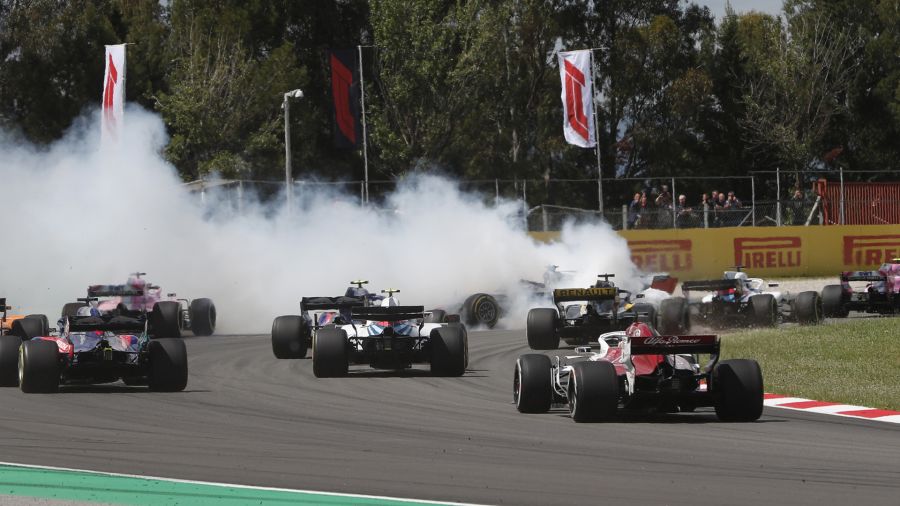 A lapse of concentration saw him throw away a likely sixth place finish in Baku, and a foolish lap one spin resulted in him wiping out two other cars in Barcelona, thus earning a reprimand and a grid penalty for his efforts.
To his credit, Grosjean recovered well in the second half of the season to outscore Magnussen from Austria onwards, but it's hard to escape the feeling that Haas could have snatched fourth in the constructors' championship had it not been for the Frenchman's costly errors.
Drivers' Championship: 10th – 53 points
Best result: 5th (Azerbaijan)
After previously being overlooked for a Red Bull promotion, Sainz's switch from Toro Rosso to Renault was intended to strengthen his chances of securing a long-term future further up the grid.
While he performed well for the most part in 2018, the reality is that Sainz's contractual situation ultimately meant he was overlooked for a long-term Renault deal in favour of Daniel Ricciardo, and once again missed out on a Red Bull drive in favour of former teammate Pierre Gasly, although that was as much to do with internal politics as Sainz's on-track performances.
In fairness to Nico Hulkenberg, he's probably proved a tougher nut to crack than Sainz expected, and the Spaniard tended to be a little off his teammate's pace for the majority of the season. He'll have an even tougher job keeping up with him next year, however, after agreeing to replace his friend and childhood hero Fernando Alonso at McLaren.
Drivers' Championship: 8th – 62 points
Best result: 3rd (Azerbaijan)
Much like Ocon, Perez was affected somewhat by his team's off-track troubles in a season he described as his most "complicated" to date in F1.
When Force India entered administration in August, it emerged that Perez had been the one to instigate legal proceedings against, doing so in order to fend off the threat of closure and with it the loss of more than 700 jobs.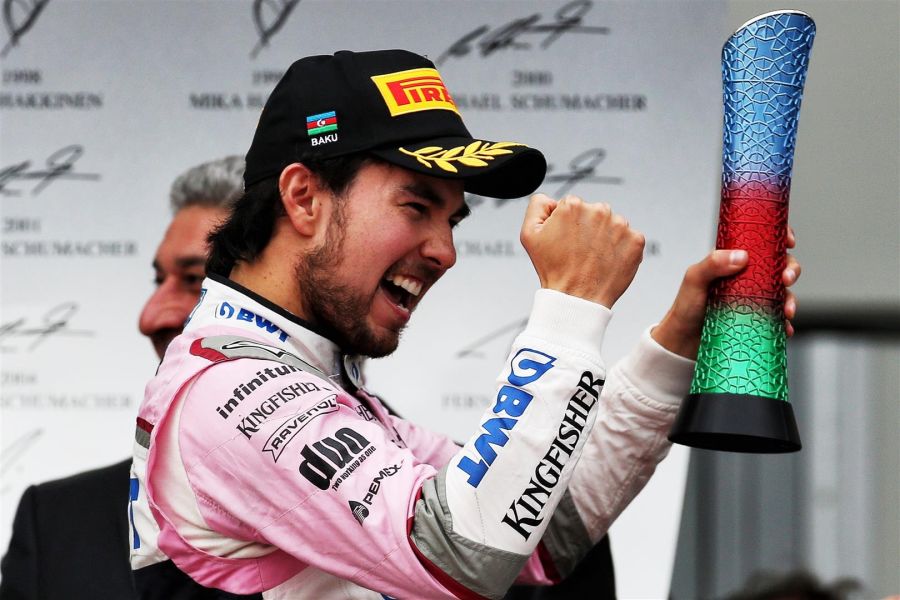 In terms of results, Perez recorded his lowest points tally since 2014 but, owing to a fortuitous podium finish in Baku and a strong second half to the season, he was able to cement a solid eighth place in the drivers' championship. Perhaps more importantly, Perez will be relieved to have secured his future given his team's bleak financial outlook just a few months back.
Drivers' Championship: 9th – 56 points
Best result: 5th (Bahrain, Austria)
Magnussen talked up the importance of continuity during pre-season and duly started 2018 in fine form as he collected all of Haas' 27 points over the opening eight Grands Prix of the season during teammate Romain Grosjean's struggle for form.
As car development slowed in the second half of the year, so did Magnussen's results to some degree, but generally he was both the quicker and more consistent of the two Haas drivers over the course of the season. Despite trailing Grosjean 11-8 in qualifying, the Dane's stock has risen considerably this year through some really impressive race performances.
Perhaps counting against Magnussen, is his continued tendency to get caught up in needless on-track scuffles, and he's quickly gaining a hot-headed reputation. F1's midfield is a tough place to be and his street-fighting style is often a strength, but it's certainly not earning him many friends within the paddock.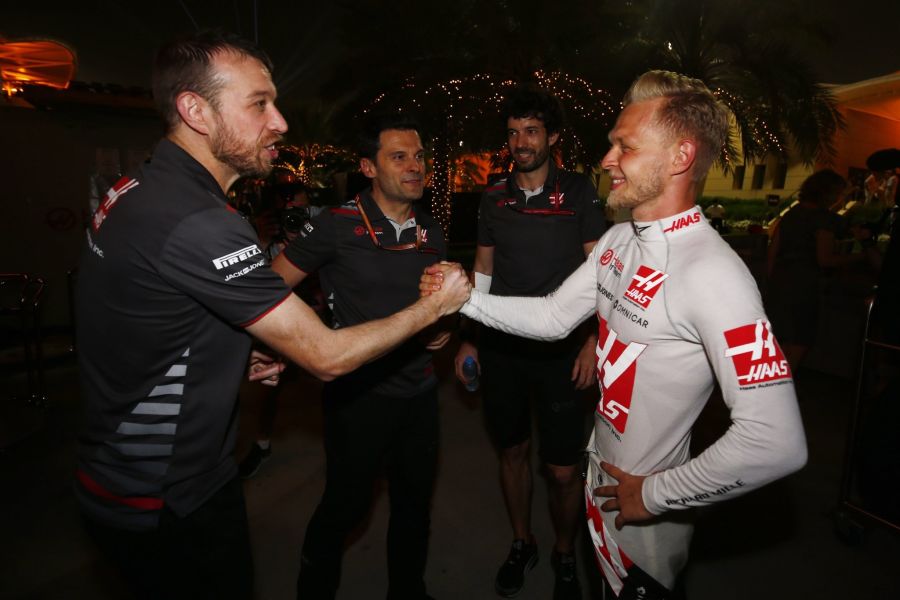 Drivers' Championship: 12th – 49 points
Best result: 6th (Monaco, Austria, Belgium, Italy)
It was a difficult year for both Ocon and Force India, with financial troubles hampering car development and contractual complications leaving the Frenchman without a drive for 2019 despite seemingly being nailed on for the Renault seat before Daniel Ricciardo became available.
His various off-track setbacks aside, Ocon once again impressed with his performances on-track and ended the season with an impressive 15-6 qualifying record over his more experienced teammate Sergio Perez. A surprise podium in Baku contributed to Perez finishing ahead in the standings, but Ocon was arguably the more consistent driver over the course of the year and more often than not finished ahead when both drivers reached the flag.
Next year will be tough as he watches from the sidelines, but Ocon's already done enough to convince Toto Wolff of his potential, and could yet find himself in a Mercedes for 2020 if Valtteri Bottas fails to up his game.